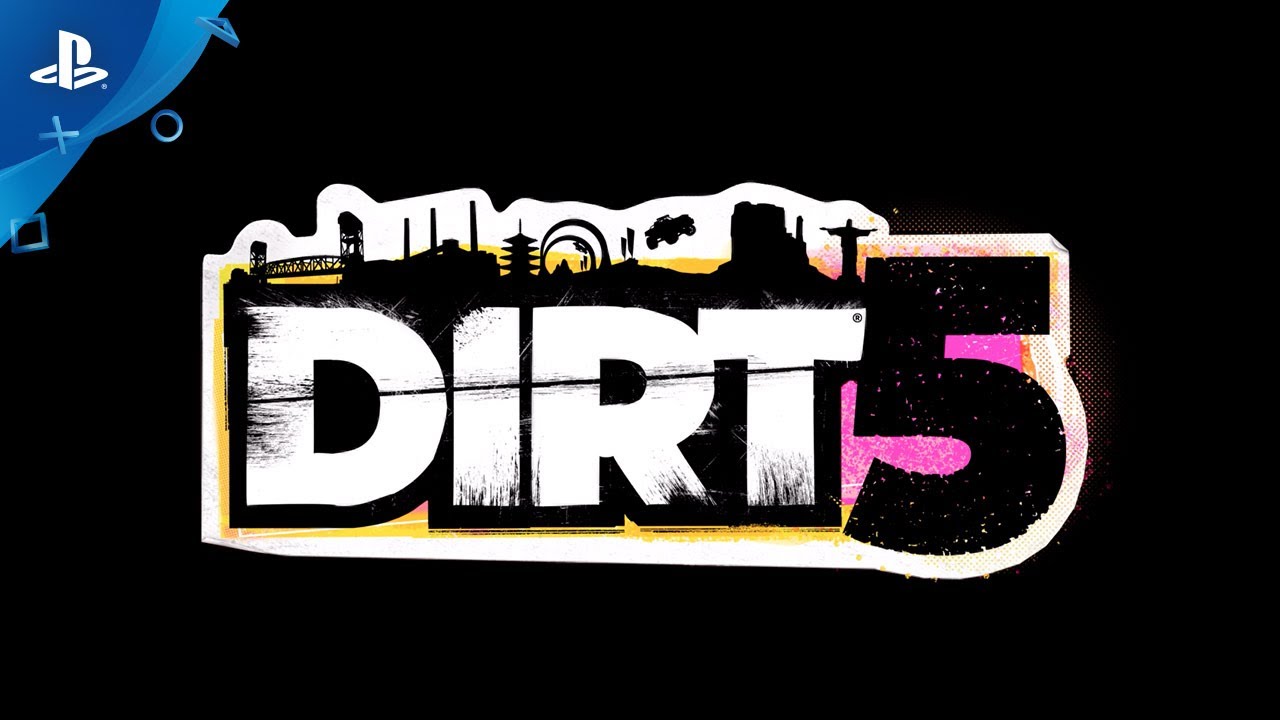 The legendary off-road racing series comes to next-gen — and with a new vibe.
Hey there! It's Chris Groves here, the lead Social and Community Manager for Dirt 5, launching later this year on PS4 and PS5. 
The entire team here at Codemasters is proud to have created a legacy of racing games that handle like a dream and recreate the thrill of motorsport. We don't need to tell you that Dirt 5 is going to deliver big on exhilarating off-road racing gameplay, just like each game in the series has, all the way back to Colin McRae Rally in 1998. So, instead, let's focus on something a little… different.
Surrounding that core gameplay in Dirt 5 will be a culture, a style, an approach, that makes it bigger than the sum of its parts. From how it looks, to how it sounds, to what you can be a part of, Dirt 5 is a vibe that, just maybe, you've never seen before from the franchise.
Let's take you on a whistle-stop tour and reveal what you can expect when you roll into a bold new world of racing in Dirt 5.
1. The Vibe of Dirt 5
Regardless of the mode you're playing in, the location you're at, or the car you're behind the wheel of, the Dirt 5 experience is held together by something bigger than all of that. Booting up Dirt 5 feels like you're stepping into a brand new culture, surrounded by style and encouraging you to express yourself, whatever it is you're doing.
Dirt 5 is an off-road racing game at its core, so we're still pretty big on the spirit of competition and that thirst for success. But here, winning is just the beginning. We want to see how you win; what you're going to do on that road to success that leaves an unforgettable mark, and embraces the vibe of Dirt 5. That's the kind of stuff that'll get people to take notice.
2. Style It Out
It's all good and well telling you that we want to see your style, but what about the style of Dirt 5? Well, around every corner you'll find features, both significant and subtle, that show this game as much about style as it is substance.
Our official announcement trailer certainly sets the tone. The bold colour schemes, in-your-face graphics and rhythmic transitions? Yeah, prepare for plenty more of that. The song featured – 'Time To Dance (Sebastian Remix)' by The Shoes – kicks off a dynamic soundtrack that we can't wait to share more about. Then there are the cars: GT heroes, rough-and-ready buggies, classic rally legends and so much more kicking off a stylish roster. Some are even dripped in incredible one-off liveries, designed by world-renowned digital artists who we brought into the fold. Even the locations revealed in the trailer (New York, China, Norway) are flexing with extreme weather, stunning vistas and dynamic time of day options.
TL;DR – every aspect of Dirt 5 is crafted with style in mind. You get the picture.
3. The Dirt 5 Career – Own The Spotlight
Clearly then, Dirt 5 is about being part of something big – and that theme rings no truer than in Career mode.
It's one thing to want to be at the centre of Dirt 5's vibe of style and expression. It's another to earn that place. Our Career mode drops you into a deep narrative-driven experience, with a star-studded voice cast led by the legendary Troy Baker and Nolan North, partnered by icons of the automotive and car culture world.
In a journey filled with famous names, big personalities and major obstacles, the focus is on you to make sure nobody ever forgets your name, through fearless racing and extreme skill. Baker, North and others will set the scene for you to rise from obscurity to infamy, but not everyone you meet is willing to share the spotlight. The world of Dirt 5 is yours for the taking. All you have to do is prove you fit the bill.
4. Let's Get Playful
At the core of Dirt 5's vibe is a desire to be expressive, creative and playful – online or offline, racing solo or with friends.
Fill the couch and play offline modes in split screen for up to four players, creating epic action-packed events. Online, throw down against the globe in race events, as well as more innovative modes we'll reveal more on very soon. Express your playfulness off the track, too, with a dedicated Photo Mode and a nuanced livery editor, to flex your creative flair.
Share all those moments with your friends and the world, and prove you're very much at home in Dirt 5's playground of style. Oh, and stick around for more news on another way to get playful – something you've never seen before from Dirt.
5. Everything, Amplified
Bold and brave, loud and lavish, get ready for an amplified world of off-road racing that you can't help but want to be a part of. We're big on giving you the ability to let loose and express your unique style, as loudly as you want, and we'll be amplifying your achievements, your creations, your vibe, on all of Dirt 5's community hangout spaces.
From the roaring atmosphere and cultural style, to the license to drift and hoon around to your heart's content, to the ability to conquer any terrain put in front of you, the vibe of Dirt 5 turns everything up to 11. So… are you ready to do the same?