Featuring an interview with Briana White, voice of Aerith in FF7 Remake
---
Subscribe via Apple Podcasts, Spotify, Google or RSS, or download here
---
This week, voice actor Briana White joins us for a heart-to-heart about her experience bringing Aerith to life in Final Fantasy VII Remake.
Plus, our first impressions of Streets of Rage 4, our favorite beat 'em ups, and a deep dive on the Doom franchise. Listen in!
Stuff We Talked About
Final Fantasy VII Remake interview with Briana White
New release dates for The Last of Us Part II and Ghost of Tsushima
Streets of Rage 4
Our favorite classic beat 'em ups
Doom
SnowRunner
---
The Cast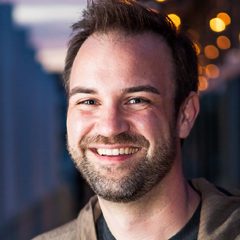 Sid Shuman – Senior Director of Content Communications, SIE
Tim Turi – Senior Content Communications Specialist, SIE
Brett Elston – Manager, Content Communications, SIE
---
Thanks to Cory Schmitz for our beautiful logo and Dormilón for our rad theme song and show music.
[Editor's note: PSN game release dates are subject to change without notice. Game details are gathered from press releases from their individual publishers and/or ESRB rating descriptions.]