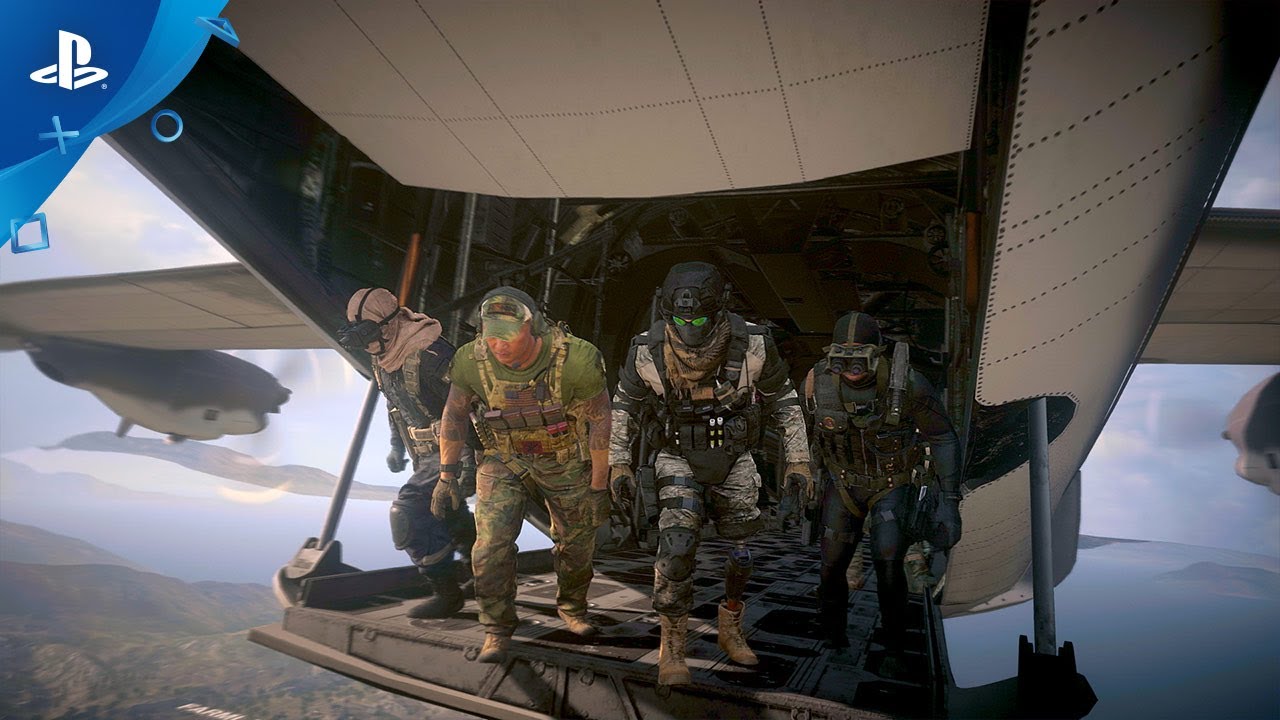 Talsik Backlot, Hovec Sawmill, and Aniyah Incursion join the 6v6 Multiplayer map lineup tomorrow.
UPDATE: The Survival map Shoot House will be available in public matchmaking on April 28, but players can test their skills and refine their strategies now in private matches.
UPDATE 2: The Combat Pack (Season Three) includes a legendary marksman rifle blueprint.
UPDATE 3: Survival map Shoot House is now available in public matchmaking and Survival custom games.
Echo 3-1, reporting for duty. Alex, the Operator last seen in the Modern Warfare Campaign, returns to battle in Season Three in Multiplayer, Special Ops, and Warzone. Alex is available for purchase as part of this Season's Battle Pass system which includes two free weapons, a canine Finishing Move that lets man's best friend finish off the enemy, vehicle skins, and more.
Read on for more intel on the latest Season in Modern Warfare and the exclusive* content available for PlayStation.
Fight with Two New Weapons
Available in the Battle Pass system, players can earn two free weapons – the Renetti handgun (Tier 15) and the SKS marksman rifle (Tier 31).
Renetti handgun – A balanced semi-auto pistol includes a three-round burst attachment and is deadly in close-range combat.
SKS marksman rifle – This lightweight, semi-auto chambered marksman rifle is extremely agile and boasts a faster fire rate than any other weapon in this class. Customize this weapon using blueprints or in Gunsmith to tailor its capabilities for your Multiplayer or Warzone needs.
Ready Up in New Modes for Warzone and Multiplayer
Looking to add to your trio? Quads makes its Warzone debut at the start of the Season and more modes will join the mix mid-season.
Experience New Multiplayer Battlegrounds
Season Three of Modern Warfare gives players three 6v6 Multiplayer maps – Talsik Backlot, reimagined from Call of Duty 4: Modern Warfare's Backlot, Hovec Sawmill, a rural battlefield, and Aniyah Incursion, a tightened, tactical version of Aniyah Palace.
Tips for Hovec Sawmill
1. Look Around… and Up. The rooftops of Hovec Sawmill may be littered with enemies hoping to pick off unsuspecting targets. Keep your eyes peeled and look for a glint to determine if a sniper has you in their sights.
2. Silent and Deadly. Because the rolling river in Hovec Sawmill gives off a distinct sound, consider using the Dead Silence Field Upgrade, as crossing over the river may give away your position.
3. Battle with Range. Mid to long range sightlines both find a home on Hovec Sawmill, consider a weapon with a hybrid scope to ensure you find your target at any distance.
Get More On PlayStation: Sony Exclusive* Modern Warfare Season Three Content
Shoot House (Survival)
Available now in private matches, outlast the enemy on this fan-favorite Multiplayer map, Shoot House. Battle with your squad and find choke points to take down waves of opponents. Consider taking the high ground in the office. Barricade the entry ways with traps and explosives and show off your marksmanship skills. Or, claim the Alpha or Bravo gates to give yourself more room to maneuver and eliminate the oncoming foes. With new tactics and strategies required, rediscover Shoot House to best the enemy in Survival. The Survival map Shoot House will be available in public matchmaking on April 28, but players can test their skills and refine their strategies now in private matches.
Call of Duty: Warzone – Combat Pack (Season Three)
Free for all PlayStation Plus subscribers, Modern Warfare and free-to-play Warzone users can get the Call of Duty: Warzone – Combat Pack. Here's details on the pack including when and where to download. The Pack includes:
Epic Operator skin for Wyatt
Epic sniper Legendary marksman rifle blueprint
Epic handgun blueprint
Epic tactical knife
Epic weapon charm
Animated Calling Card
Spray
60-minute Double Weapon XP Token
Download the Pack for free on April 8 by heading to the PS Plus section of the PlayStation Store.
Get a New and Exclusive* Weapon Blueprint through Missions (Multiplayer)
Players can head to the Barracks tab in Multiplayer and scroll down to find the newest PlayStation mission in Season Three. Visit the Barracks tab in Modern Warfare to activate this mission and complete the steps to get the final reward – an exclusive assault rifle weapon blueprint.
Season Three of Modern Warfare launches on April 8.
* Timed Exclusive content until October 1, 2020