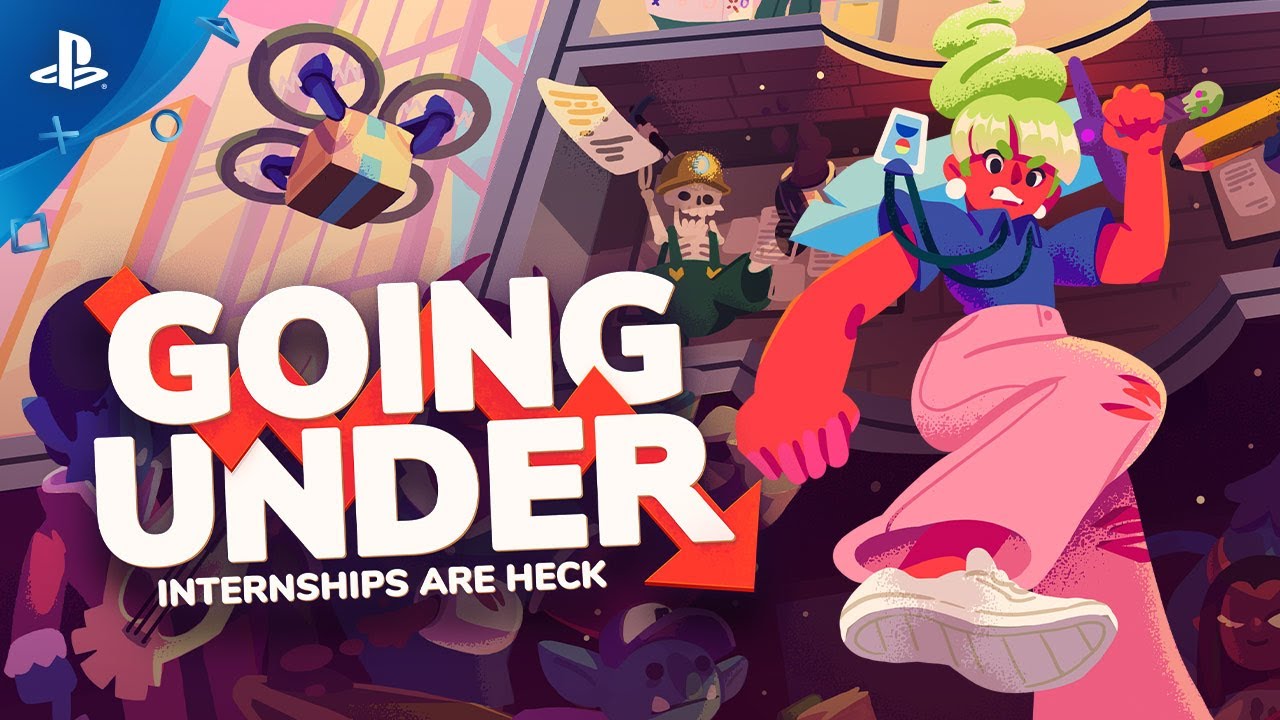 Explore the ruins of failed tech startups in a new roguelite from Aggro Crab Games.
Aggro Crab Games is pleased to announce that we'll be bringing Going Under to PS4 this September!
Going Under is a roguelite-inspired dungeon crawler about exploring the cursed ruins of failed tech startups. You'll wield office junk as weapons as you battle your way through the forsaken office complexes. Stab a demon with a thumbtack one moment, run over a goblin with a smart car the next — your options in combat are constantly changing.
Throughout your run, you'll also learn skills that change the way you play! Harness powerful effects that can light a whole room on fire, turn enemies to allies, or just make your arms really buff or something.
The story follows Jackie, a fresh-faced college graduate, as she begins her unpaid internship in the not-so-distant future city of Neo Cascadia. While she originally applied for a marketing job, it quickly becomes her duty to fight off monsters in the basement before they can disrupt workplace productivity on the surface. Her co-workers might not respect her yet… but in time, they might become her valuable allies as she hacks and slashes for the sake of her employer.
Will you complete your internship alive? What will you learn about the startup that hired you, and their mysterious parent company? Can you save yourself from going under… for good?
Going Under releases on PS4 September 2020! Keep your chin up, interns!
– Nick & Caelan