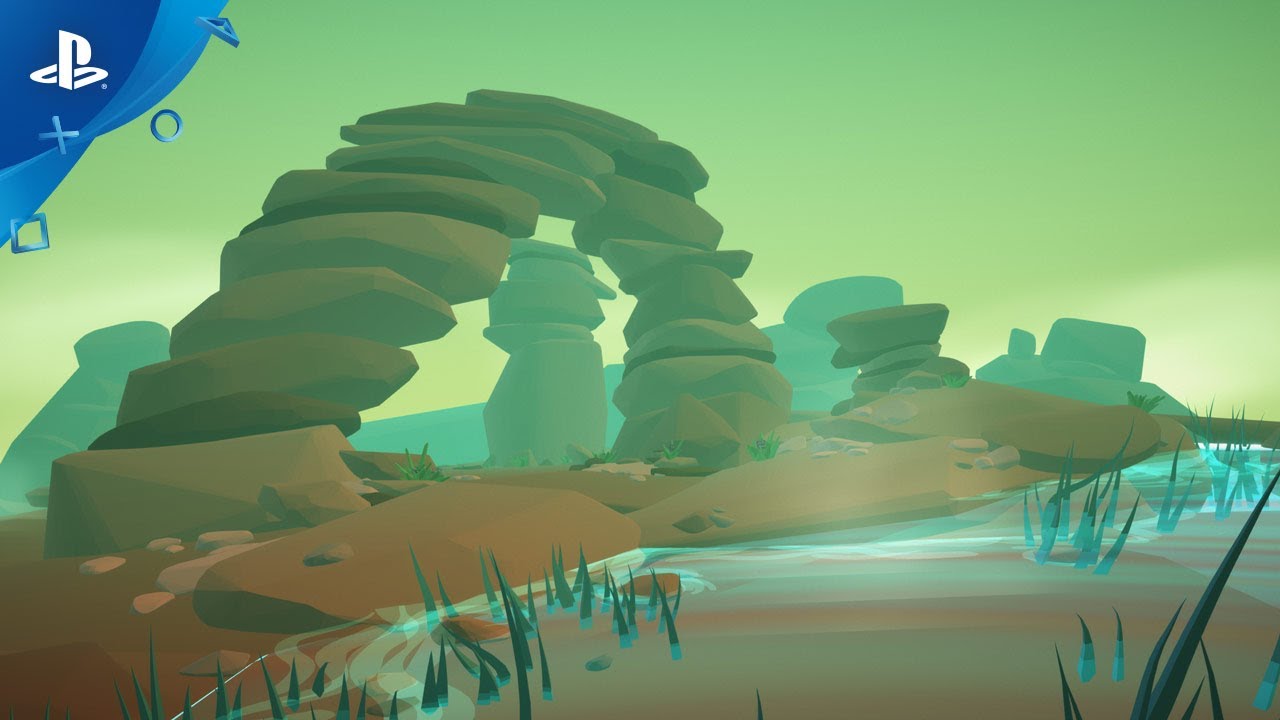 Indulge your creativity with Google's imaginative creation tools. The PS Move Motion Controller Two-Pack & Tilt Brush Bundle is available now.
For years you've all been asking for it, and today I'm very happy to announce that Tilt Brush is available for PlayStation VR!
We've teamed up with the excellent folks over at Outerloop Games, creators of Falcon Age, to bring the full Tilt Brush experience to your PlayStation. The team at Outerloop has been working with the PS VR since 2015, and is exactly the caliber of technical expertise we needed to bring Tilt Brush to life. They're also great people, so that helps.
The above sketch was created with a very early, pre-launch version of Tilt Brush, back in 2015. The Tilt Brush team shared this version with some early VR developers, and a good friend of ours, Chandana Ekanayake, made this. Chandana went on to form Outerloop Games, so having them help us with this project brought everything full circle. In his words: "Tilt Brush is one of the first experiences that made me fall in love with VR all those years ago and we're thrilled to be working with the team on bringing it to the PS VR audience."
Tilt Brush is a staple in the VR content creation space, benefiting from years of development and over 20 major updates. The team focuses on the experience first, emphasizing expression over precision, and encourages free-flowing creation with paint brushes ranging from the expressive to the mind-bending. Our goal as developers is to get users in a creative space where they're not concerned about how to create, they're just enjoying the process of creating.
Like this bird, below, whose name happens to be 'Noodle.' Noodle is not concerned about how to create, they're just happy being in that cabin, streaming tunes to their headphones, and enjoying the process of creating.
Tilt Brush has an amazing existing community of artists and we can't wait for new PlayStation users to become a part of it. You'll be able to browse the Showcase of art in Tilt Brush to check out sketches from the community, as well as share your sketches with the world by uploading them to Poly, our online viewing platform.*
What's more, for gamers in the U.S., the PlayStation Move Motion Controller Two-Pack & Tilt Brush Bundle will be available exclusively on PlayStation Direct for $99.99 (USD) starting today. The bundle includes two PlayStation Move Motion Controllers as well as a digital voucher of Tilt Brush, so grab your PlayStation Move controllers and unleash your creativity!
We're all excited for you to get painting and can't wait to see what you create. Cheers and happy painting!
*Support for the Poly service will be removed on April 30, 2021