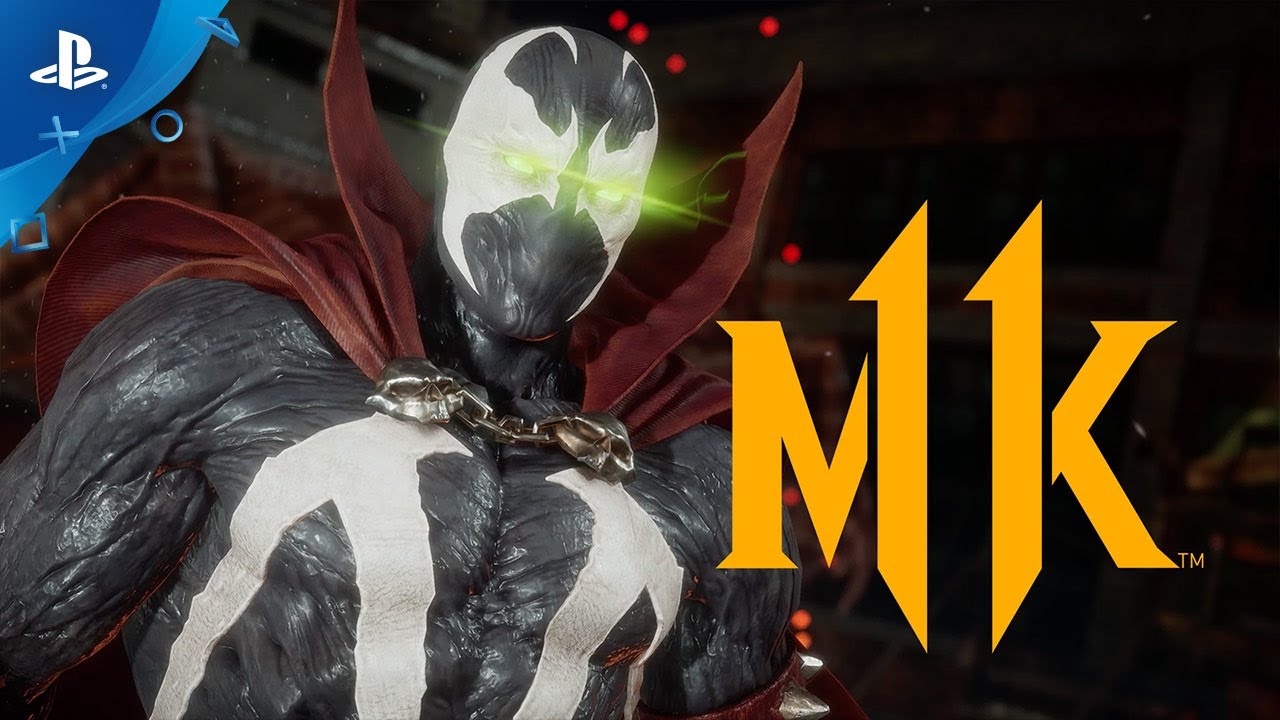 NetherRealm details new hellish guest fighter, with a look at his alternate costumes.
Mortal Kombat and Todd McFarlane's Spawn were both unleashed on the world in 1992. Their dark stories and authenticity quickly seized the public's imagination. Now, 28 years later, these storied franchises have finally united in Mortal Kombat 11 with Spawn joining the roster as the latest playable fighter. It's a match made in heaven, or is it one made in hell?
The Custom Skin – NetherRealm's uniquely sinister take on Spawn.
From the outset, Spawn's many passionate fans here at NetherRealm were obsessed with giving this devil his due. We knew that to portray Spawn properly, we first needed to nail the presentation of his trademark weapons — his iconic cape and chains.
The iconic Spawn outfit.
To perfect these items, our studio leads formed a cross-discipline strike team. They met regularly for over six months to develop the tools necessary for our designers and artists to fully explore their imaginations. As a result, Spawn's cape and chains are fully integrated into his core gameplay. Not only can the cape be used as both an offensive and defensive weapon, it can also be used to help Spawn take flight! In Spawn's Fatality, "Rest in Pieces," his cape and chains work together to orchestrate a symphony of blood. As Spawn's cape grabs the beaten opponent, his chains tear him or her apart.
This Spawn outfit directly references his comic book origins.
With these foundational elements in place, our game designers then set out to showcase Spawn's many other abilities. They came up with numerous moves inspired by the original comics, including creating illusions, conjuring demons and blasting opponents with Necroplasm. This attention to detail extended to other disciplines as well. The story team dug deep into Spawn's lore to build emotional connections between him and our Mortal Kombat characters so that we could explore them in his in-game dialogue. We were excited to discover just how much Spawn had to say.
Spawn's Commando outfit means business.
Our excitement only grew when we learned that actor Keith David, the original voice of Spawn, would be reprising his role in Mortal Kombat 11. Keith voiced the character in "Todd McFarlane's Spawn," the Emmy award-winning HBO animated series, so it was a dream come true — not only for us, but for Keith himself. He came to the voiceover sessions positively thrilled to be back in the role, and his enthusiasm shines through in every aspect of his performance.
The Matinee Skin Pack features "Osh Tekk Vandal" Kotal Kahn, "Swashbuckler" Erron Black and "Space Marine" Jacqui Briggs
The new Spawn-inspired character skin, "Hellspawn" Jacqui Briggs
Very soon, gamers across the globe will get to share our excitement for Spawn when he joins Mortal Kombat 11 on March 17 as part of the early access period for Kombat Pack owners, followed by wide (à la carte) availability on March 24. Kombat Pack owners will also have access to the "Hellspawn" Jacqui Briggs skin and Matinee Skin Pack on March 17. We hope you enjoy!