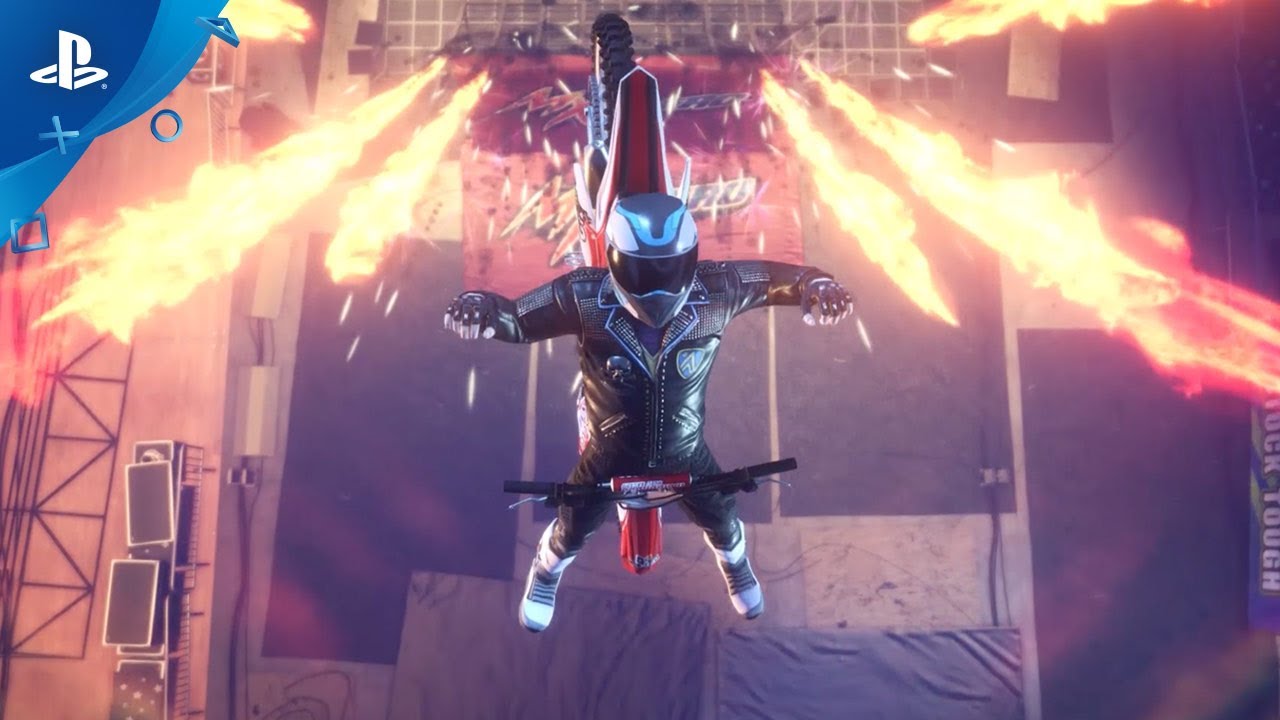 Here are 5 tips to hit the ground running.
MX Nitro: Unleashed is out today on PS4, and we're excited to bring you old school motocross action! Take to the skies and pull off insane tricks… and some epic crashes. The game is all about achieving death-defying stunts as you race others across over 40 tracks, battling bosses along the way. Here are our top five tips to get you started in your motocross career in the 40-hour campaign mode.
Bust a Wheelie
You can Wheelie right from the starting line to get Nitro for the first jump – it'll become second nature soon enough. The same goes for long flat track sections of tracks and drag racing.
Use Nitro
The key steps to remember are: Release – Jump – Trick – Land – Release. For maximum effect, use Nitro a couple seconds before the jump to accelerate and fly even further.
Land Firm
Landing is crucial — align both of your wheels to match the ground level for a smooth landing, and then add just a tad of Nitro to keep the flow going.
Hang in There
Each track is a puzzle to solve — failing and trying again is absolutely OK (just use the quick restart button). It all pays off when you beat it!
Be Greedy for Nitro
Use one-button tricks, even on small hops, to get some precious Nitro.
MX Nitro: Unleashed is an expanded version of the original MX Nitro with new tracks, new bosses, new outfits, and several game improvements including visuals. We're looking forward to you getting on the tracks!