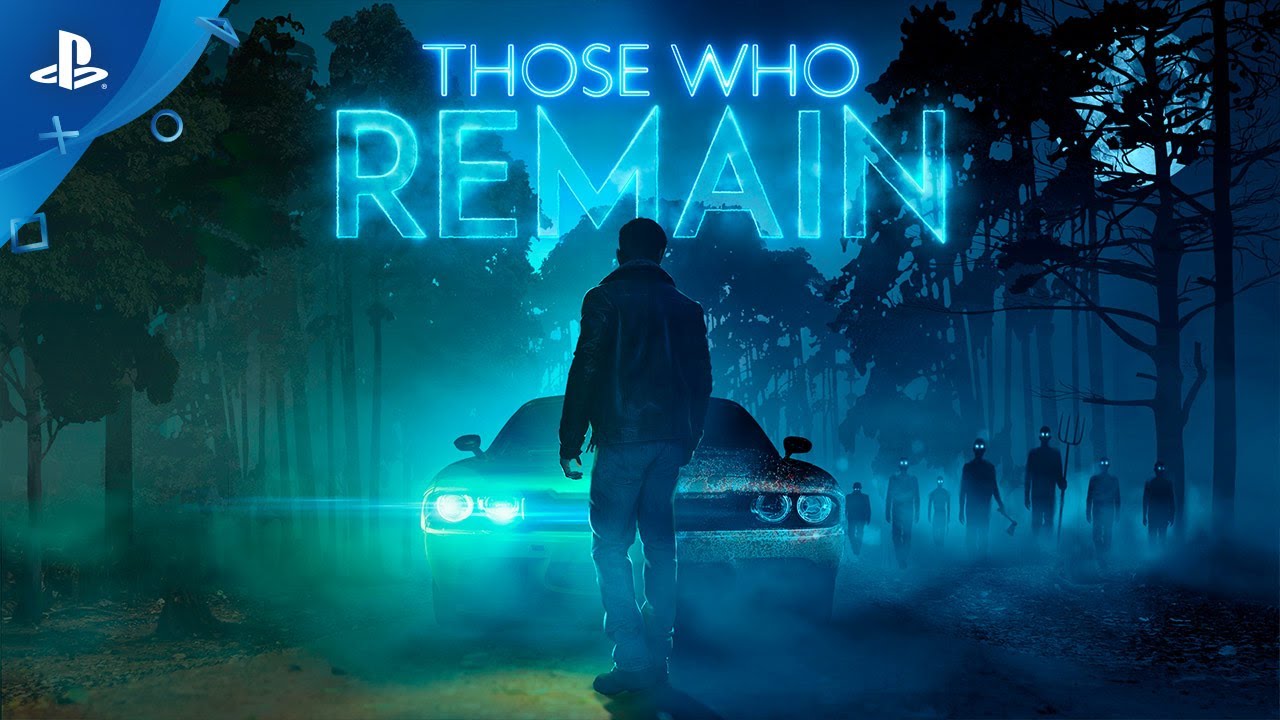 Explore this unnerving and tense psychological adventure-thriller.
Hello folks! I'm Ricardo Cesteiro, co-founder and producer at Camel 101. Some of you may recall hearing from me back in 2018 when I wrote my first blog post here, announcing Those Who Remain. Back then, our intention was to release the game later that year, but the complexity of the project grew and grew, as did our ambitions as we committed to making the game better, and better still.
Today, I bring much exciting news! as it is with great excitement that I can finally share with you all that the game will release on May 15 — what's more, I can also reveal that there will be a retail-exclusive Deluxe Edition that will include a digital download of the beautifully illustrated comic prequel story, 'Those Who Remain: Lights Out.'
So, to recap, what exactly is Those Who Remain?
We like to call it a first-person 'psychological adventure-thriller.' It's tense, unnerving, and it certainly gets scary sometimes, but we wouldn't necessarily consider it a typical horror game. That's not what we set out to do.
The purpose is not to scare the player, per se — we don't use formulaic jump scares as a driving design principle. We feel that a strong and foreboding atmosphere and an ominous environment can be more powerful — and much more fear-inducing — in the long run, than a random screaming person appearing in front of the screen suddenly, for example. We hope you get a sense of that from the trailer, which we're showing you here today exclusively.
In the trailer we show Edward arriving in Dormont, as he contemplates his life and the mistakes he's made. This is one of the major themes within the game: actions and consequences. The things that we do in life and how our decisions affect other people. Players will have to make their own choices in the game too — which have consequences.
The game has two key defining mechanics: one is that the player can't go into the dark. There are mysterious shadow figures there that will attack and kill on sight, meaning you'll need to manipulate light sources in order to clear a path and scare them away.
The other is that the player needs to travel through "the other place," a mirror dimension that's almost a twisted version of our own reality. What happens in one dimension affects the other, so the player might need to move through dimensions to solve a specific puzzle or situation to progress.
There are also several situations where the player needs to make moral choices that will affect the ending. This is a game about choices and consequences, and we want the player to feel the weight of their actions.
One of the things that we enjoyed the most about working on this game was creating the story, the characters, the town, and all its surrounding environments. We believe that we've crafted a rich universe, and that's part of the reason we decided to expand it to other media via the comic, which explores events that happened in Dormont when everything went dark.
This is a very satisfying project to work on, as it has allowed us to explore human emotions and relationships as the game delves deep into the human psyche. We could have made a ghost story, or a haunted house story (many a fine game has been based on), but we set out to make something a little different, while addressing sensitive topics like bullying, infidelity and suicide. These things unfortunately happen and they're a part of our lives, and videogames are a perfect vehicle to talk about them.
Being horror and "weirdness" junkies ourselves, we drew inspiration from many different sources and media when creating Those Who Remain, and especially from supernatural movies and TV shows.
For example, Dormont could easily be compared to Twin Peaks, a small beautiful town where everything seems calm and peaceful, while hiding deep dark secrets underneath.
The shadow figures that roam in the dark could have easily stepped out of a Stephen King novel, and the "other place" — the twisted reality that can be accessed by entering strange glowing portals… well, we'll let you figure that one out on your own from May 15, when you'll get to delve deep into the twisted reality of Dormont and discover its many underlying secrets…