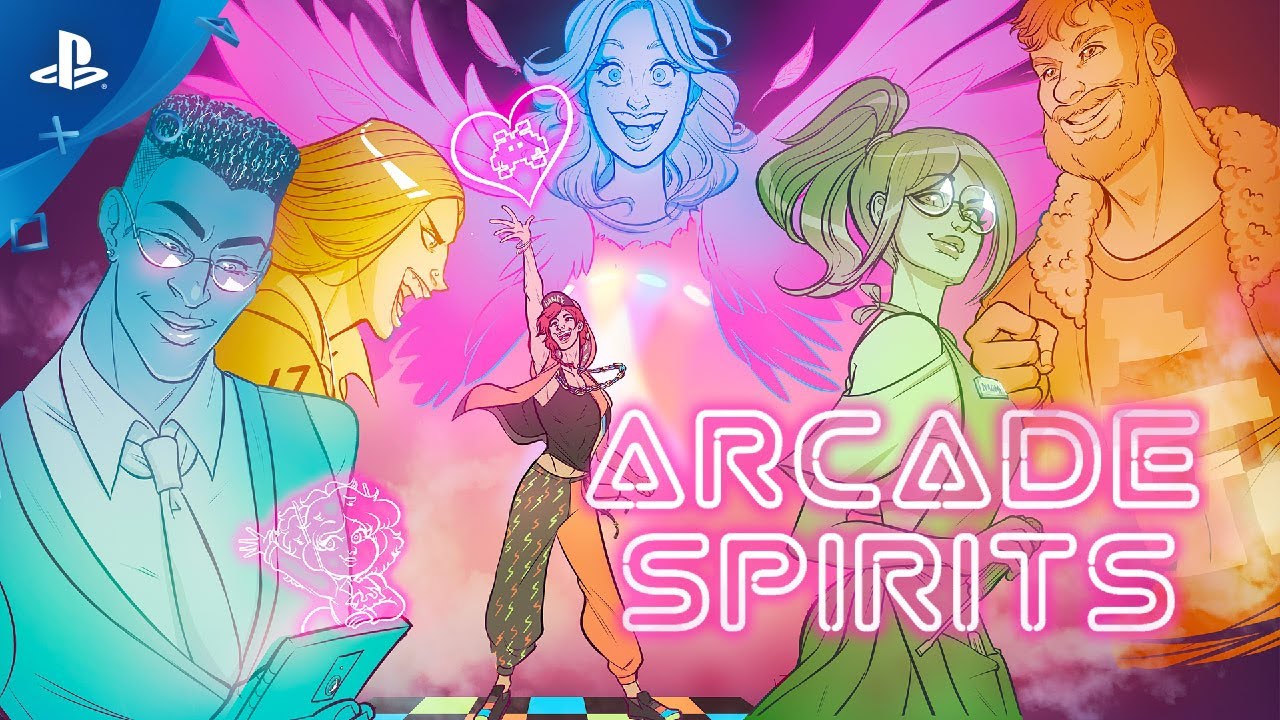 Welcome to the year 20XX, where arcades still reign supreme.
Greetings! I'm Stefan Gagne, writer and project director at Fiction Factory Games. Today we're thrilled to be announcing the release date of our visual novel, Arcade Spirits, coming to PlayStation 4 on May 1!
Arcade Spirits is a narrative game which takes place in the alternate timeline of 20XX, in which the game industry crash of 1983 never happened and arcades never went away. You've joined the crew of the Funplex, a little local arcade, making friends and finding love with your co-workers and gamer regulars alike.
Along the way, you'll meet a diverse bunch of arcade enthusiasts, and be able to romance any one of them! No matter how you choose to design your player character, all romances will be available to you – or none, if you prefer a story of friendship. We've got that, too! Our approach to inclusivity means everybody walks away happy, no matter who they are.
The Funplex plays host to a fun bunch of characters, starting with Naomi, the mousy fix-it techie who cherishes arcade classics of yesteryear. Then you have Gavin, a stern but compassionate accountant, who keeps the whole mess afloat. Joining you in solving problems in the arcade is Ashley, the cheerful mascot cosplayer, whose imagination sometimes runs away with her.
But an arcade wouldn't be an arcade without gamers, right? That's where we find Teo, the flirty and selfless one, who runs a local community of dance game masters. You'll also meet Percy, the warm-hearted retro scorechaser, driven by a long-kept promise to topple a world record. And it'd be hard to miss QueenBee, the hottest rising star in arcade esports, who streams her Fist of Discomfort matches from the middle of the Funplex every day.
Unlike many visual novels, you will frequently be asked to make decisions; building up your personality and your relationships based on your chosen actions. The story changes and adapts based on your decisions. How will your story end? How will you overcome the challenges ahead of you in keeping your arcade alive and thriving? It's your choice. We've hopefully made a roleplaying story experience that engages you, rather than letting you sit back and read for hours. So just be yourself, and express yourself!
All of this is accompanied by a pumping retro-80s inspired synthwave soundtrack that'll leave your head bobbing and toes tapping. The music shifts to suit the mood of the scene – whether it's a bright and cheerful moment, or when you think you might have truly lost it all. Let the beats and chords be your guide, as you explore this future that never was, soaked in neon and drowning in nostalgia.
We feel Arcade Spirits is a perfect game for anyone with a love of neon and pixels, tokens and tickets. So we hope you'll find your dreams within the walls of the Funplex, just like we did when we created this game with love and sincerity. It's our first game, and we're so thrilled to be sharing it with you. Thanks for reading, and you can check out our game when it launches on PS4 on May 1.