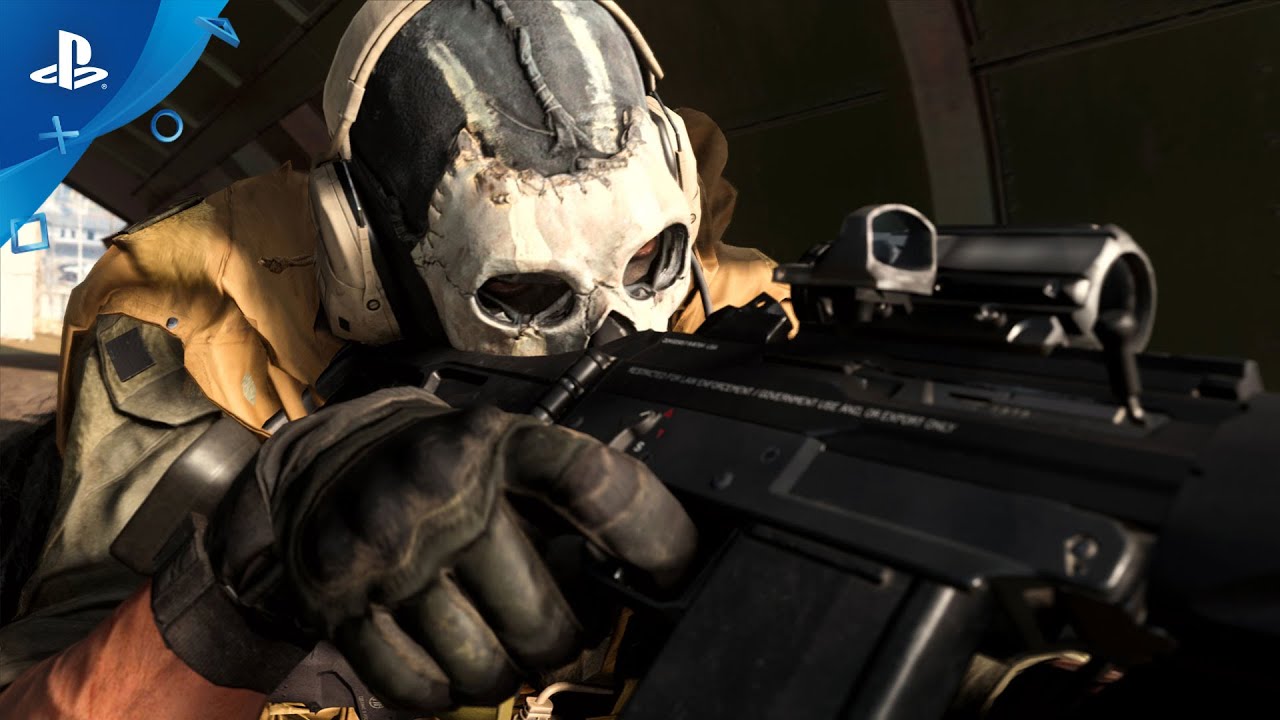 Plus, inside intel on the new season's two new maps.
The exciting launch of Season Two for Call of Duty: Modern Warfare is just around the corner! We are thrilled to share details on the return of the Rust Multiplayer map, the emergence of Ghost into the fray, as well as a preview of the rest of Modern Warfare Season Two.
Plus, PlayStation 4 players can experience the latest Special Ops Survival map — Azhir Cave — and take to the battlefield with an exclusive* Weapon Blueprint.
Read on for more!
Season Two Multiplayer Maps
Season Two will launch two maps on February 11 – Rust and Atlas Superstore. Veteran Call of Duty players may remember Rust, a desert oil yard battleground with fast-paced combat. Atlas Superstore is an all-new map that takes place in a warehouse store where players must battle through the aisles, over toppled boxes, and other wrecked merchandise.
Atlas Superstore
A warehouse-style supermarket that gave Verdansk citizens everything from lumber and fresh fruit to oversized stuffed bears, Atlas Superstore is now the ransacked base for Al-Qatala forces. Among the remains of whatever goods this market sold are crates and canisters of highly dangerous materials for war, with natural light peering in from the roof of this exposed structure. The market itself isn't the only playable area; be prepared to take action into the employee-only rooms and out into the side shipping and receiving entrances.
5 Tips for Mastering Atlas Superstore
Atlas Superstore has a mix of long corridors – also known as the shopping aisles – and cramped rooms, making any loadout viable on this map. Whatever you decide to use, keep in mind its strengths and weaknesses as you weave through the massive market.
Because the shelves are not fully stocked, it is possible to see your enemies browsing the aisles next to you. Be on guard while travelling through these spaces, lest your rival gets a free hit or two on you.
These warehouse shelves are also enough to support an Operator or a few, which allows for some unique ways to travel across the map. Learn the shortcuts and high ground spots around Atlas Superstore, and you might just become a master of the market.
Some employee areas, namely the ones accessible from either team spawn, have prime views over the market down below. Even if you have to check out of the main combat zone for a while, taking overwatch from one of these points could help your team push an objective or clean up the aisles in general.
Atlas Superstore is an exposed structure, with multiple points in the roof opened up to allow natural light and air into the massive warehouse. In terms of how this applies to combat, it is possible to pilot Killstreaks through these gaps, and it is absolutely necessary to do so in order for them to be most effective.
Rust
The classic map returns from Call of Duty: Modern Warfare 2! A small map for fast-paced combat, Rust brings the battle to an oil yard in the middle of the desert. The site of the Modern Warfare 2 Campaign mission, "Endgame", may be just that for players who don't learn the tricks to master this arid field of play. Utilize the environment for cover and grab the high ground and low ground to take advantage of your enemies. Rust will also be playable as a Gunfight map!
Before, you take to Rust we've compiled a list of tips to master the oil yard amid a contested firefight:
5 Tips for Mastering Rust
Using the high ground is one strategy for Rust but mind the path and work with your teammates to provide cover before taking the ladder. Consider equipping a pistol as a secondary, so even when you are climbing you still have an offensive weapon if you need it.
Rust doesn't just feature a high ground, but a low ground as well. Find the hidden pathways underneath parts of the tower and other areas of the map to pop-up and surprise enemies.
Consider equipping Trophy System as your Field Upgrade to protect you and your teammates from the inevitable hail of lethal and tactical equipment that occurs on smaller maps.
For perks, consider Quick Fix and Shrapnel. Quick Fix increases your health regen rate when you get kills or capture and hold objectives. The fast-paced nature of Rust will give you access to multiple enemies, and with the constant action have a little extra oomph in your health regeneration never hurts. Shrapnel will give you an extra lethal which can help you damage or eliminate opponents that are in tight clusters.
Be wary of using Tactical Sprint, because when you do you won't have access to your weapon. While the extra boost of speed can be advantageous, really consider if it's worth the risk before taking the sprint.
More Maps for Season Two
Alongside Rust and Atlas Superstore, Modern Warfare players will get additional maps for Ground War and Gunfight modes.
In Ground War, players can find Zhokov Boneyard — a large sprawling airplane junkyard with room to capture objectives, advance your team's territory, and terrain for vehicle warfare. For Gunfight, experience Bazaar, a small section from the streets of Urzikstan-turned-battleground that's a tense and tactical battle.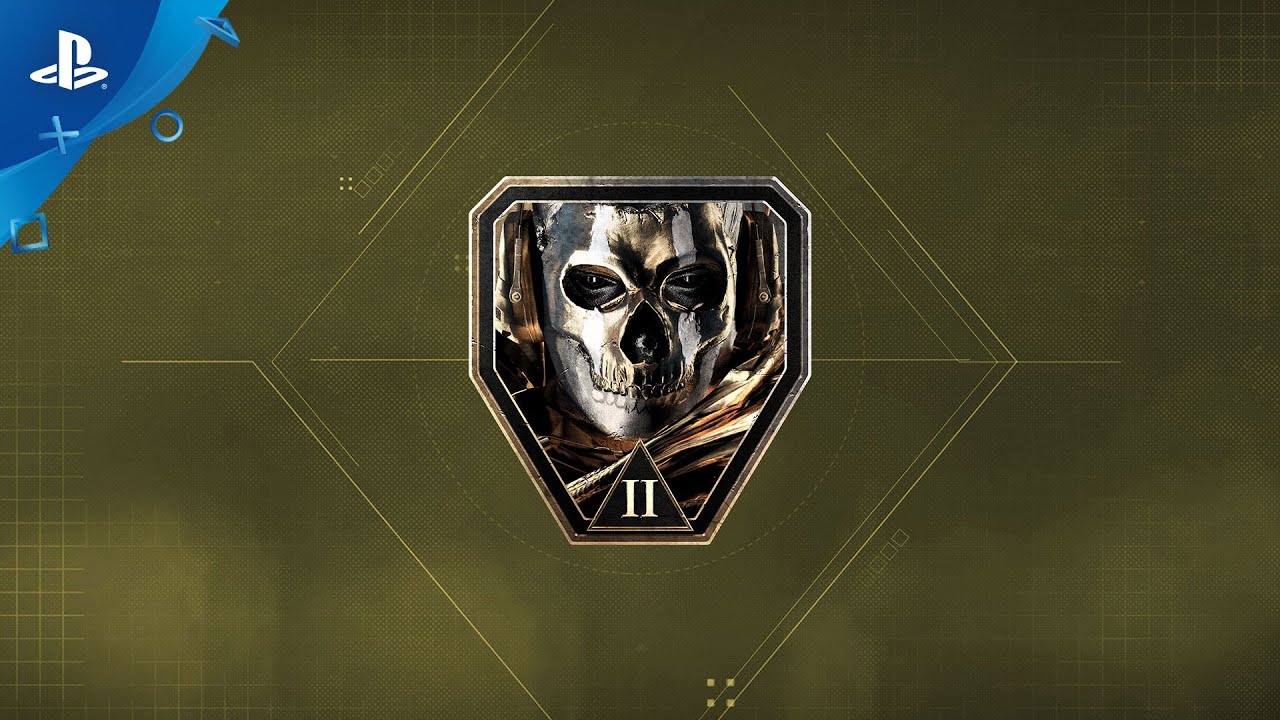 Additional Content in Season Two for All
Players will have more ranks to climb to advance their Season rank while past ribbons will be memorialized. New ways to earn XP include new Trials, ribbons, challenges, and missions for Multiplayer and Special Ops. Use XP tokens and events to maximize your progression on the path to tackling all the new challenges of Season Two.
Sony Exclusive* Modern Warfare Season Two Content
Outlast waves of enemies on a new Special Ops Survival map and master challenges to earn an exclusive* Weapon Blueprint.
Azhir Cave (Survival)
Enter the desert wasteland of Azhir Cave to battle waves of opponents. The layout of Azhir Cave gives players different ways to experience the match and fight for Survival. Take to the cave to smoke out enemies, set traps, and block and control entry points. Or, players can find the high ground on the southwest of the map near the Coalition spawn in Multiplayer and try and funnel enemies to the valley below for easier eliminations. Discover the new ways to experience Azhir Cave while battling in Survival.
Weapon Blueprint: Lucky Strike
A Legendary LMG Blueprint can be earned through an exclusive mission. Similar to Season One's Jack Frosty Blueprint, navigate to the Missions tab in Barracks and activate the Lucky Strike mission. Complete each step of a multi-step challenges to earn XP along the way to adding the Lucky Strike to your arsenal.
There you have it! We hope you enjoy Season Two. Stay frosty. Season Two of Modern Warfare launches on February 11.
*Timed Exclusive content until Oct.1, 2020