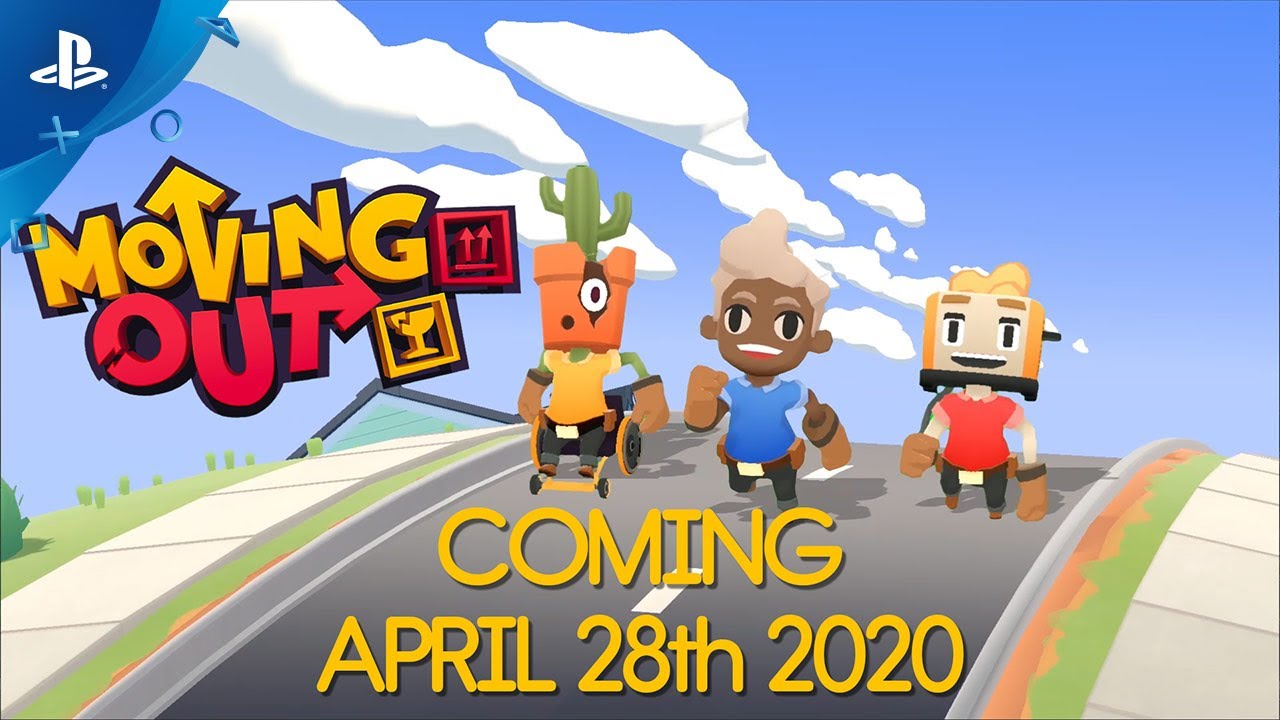 Grab your cardboard boxes and your best friends! Featuring a plethora of character customization options, players can live out their furniture removal dreams in a style that perfectly represents them.
Hey Movers! SMG Art Team here — with Moving Out launching April 28, we thought we'd share the story behind the creation of some of the characters you'll get to play in this couch co-op, moving game full of comedy, color, and chaos. We'll break down the process so you can get a first-hand look at the design work we do, and how we take our wacky ideas and turn them into something you can actually move. Characters are how you experience the world of Moving Out, so sit tight as we jump right into the character design process!
In the beginning, we get to be super creative — any and all ideas are welcome, and it's not limited to the art team. At SMG, we think everyone has great ideas, so we sit down together and brainstorm. The best part of this process is how we can really bounce off each other. Fish bowls turn into actual fish for heads. What eats fish? Birds. Eagles are birds, and chickens — what's with the funny way that chicken's heads don't move when their bodies do? Hmm… chickens lay eggs.
OH! Dragons!!! DRAGON EGGS!
Eggs… all this talk of eggs, now I'm hungry. Oooo oooooh!! SANDWICH HEADS!
This stream of consciousness and collaborative thinking really helps to define our scope. Practically, we took notes. We did have some considerations which helped us reduce the list later on — we wanted to have characters that had the potential for expressive elements, things like tails or particle effects. We also wanted to make sure we had a good cross-section of different character types.
With a short-list in hand, we drew up the ideas so we could get a rough visual of what each character could look like. We knew early on that we'd need the character's hands to be clearly visible; it's a big game play consideration, and it really shaped how we approached the character's body design, so we locked that down pretty early. Character heads, on the other hand were still up for debate! So once the 2D drawings were circulated, in true democratic fashion, we held an internal vote.
After the vote, the 2D drawings were fleshed out with some more detailed 2D paintings. And voila! Character concepts for the team to build in 3D and iterate on!
Once we jump into 3D space, we start with a rough model. Here we get to play with the shapes and forms and can test for the first time if an idea will truly work. To know for sure, we drop the model into the game engine to test it in situ. With a clear idea about what's working and what's not, we iterate and refine the model.
To get a better idea of this, we can use Cam as a case study. After the first block in, we changed the orientation of the eyes, added patterns to their ridge and played around with different tongue lengths and positions. We also played with various colors because we had character customization in mind.
Now, after locking down a character design, we get to rig it up so any unique elements can come to life. Most of the faces used blend shapes or had a rig for the jaw. Sometimes a character called for both, and physics elements featured heavily too. It took some wrangling to make each character as you see it, but it's the custom nature of each character that really makes them stand out!
Another really important element is the way the characters' bodies move. So much of it is physics driven, but we also animated the rigs for cycles like running and slapping, with animations to support all of our wheelchair and non-wheelchair customizations. We tried out different idle animations too, and like everything, we iterated and culled as we developed more of the game.
Something the whole team was passionate about was representation for the human characters. It was really important to us that players could create characters they could self-identify with, so we were excited to include a wide range of customization options.
The non-human characters also had customizable options, such plant options for Herbie, and different breaded options for Rye-Yu. Waffles, anyone? Brainstorming for these variants was lots of fun too.
On top of the character variants, we also crafted a bunch of hats to work across all the characters — this required a custom bone system — but we wanted everyone to have the chance to participate in the overall character silliness.
The characters were all lots of fun to make and it was really satisfying to go through the whole creation process. There's nothing quite like creating something out of nothing, and we're all super proud of the variation and the scope of the characters we've brought to life.
We hope you have as much fun playing your characters as we had in making them!
SMG Art Team, moving out!