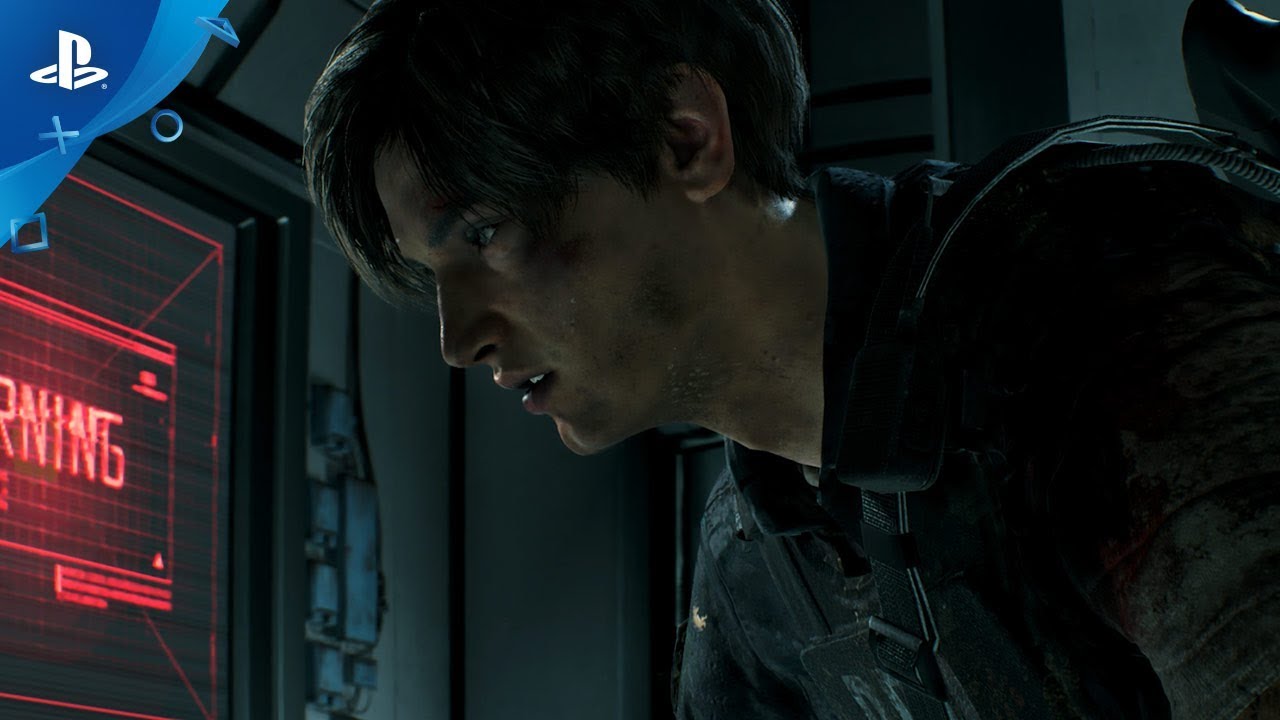 As the acclaimed survival horror marks its one year anniversary, Producer Yoshiaki Hirabayashi, Director Kazunori Kadoi and more share their thoughts on key moments of development.
One year ago, Capcom resurrected its survival horror opus, Resident Evil 2, to terrify a whole new generation. A complete rebuild of the PSone classic, Remake managed to hit the iconic highs of the original, introduce fresh surprises and give us one of the most memorable bogeymen of the PS4 era in the form of Mr. X.
While remakes are no longer a rarity, fan furor behind this particular project — before the first trailer debuted and even before it was even officially announced by the studio — underscored how highly regarded the 1998 release was, and still is. Any trepidation to the gameplay changes being wrought by the developer dissipated as soon as players took their first few steps into a remodelled yet eerily familiar RPD Police Station.
To mark the game's one year anniversary, we asked key members of its development staff — Producer Yoshiaki Hirabayashi, Director Kazunori Kadoi, Art Director Satoshi Takamatsu and Composer Shusaku Uchiyama — to recollect key moments from its development. Below are their personal accounts and memories, starting with the original pitch and finishing with the game's launch in 2019. Enjoy.
The story behind the original pitch
Producer Yoshiaki Hirabayashi: "We've spoken about this a lot since the game was announced, but we've always had many fans telling us they want us to remake Resident Evil 2. We considered it several times over the years, but it's a tough proposition to make a great remake out of this classic game, and we never got it off the ground.
Finally, after some years, the timing was right and we talked about remaking RE2 again, and this time we were able to get the go-ahead to proceed with development. Some fans may remember that as soon as we did this, we did our "We Do It" announcement on social media in August 2015, because we were so excited to be able to confirm the game was in the works. To the team, which was still relatively small back then, this felt like the real start of the hard work!"
The moment when the team realized the new design would work
Director Kazunori Kadoi: For me, I think it was when we first got the visuals and gameplay functions of the zombies all working in tandem and were able to playtest shooting them, taking off limbs with well-placed shots and so on. It felt great and it didn't get boring no matter how much you did it, and that made me feel like this game really had something special.
The team's biggest challenge
Director Kazunori Kadoi: Well, since it's a remake and the original is a game which already has many, many fans around the world, the biggest challenge was really in not betraying the expectations of those fans while also keeping the remake fresh. Balancing these aspects was a tough juggling act during development and required many tough decisions.
Art Director Satoshi Takamatsu on redesigning RE2's iconic characters
Leon
It was important to retain the look Leon had in the original, emphasizing the fact that, as this is his first appearance in the series chronologically, he's very much a "greenhorn" rookie. I also wanted to bring a more realistic touch to his police officer's outfit and accessories — no more shoulder pads! We actually worked with a military gear manufacturer to this end.
Claire
As with Leon, I felt that we had to bring a balance of respecting her original design while bringing the realism that is expected of a modern title. Claire likes motorbikes and is very active, so I wanted to redesign her in a way that reflected her personality and showed that she is an attractive, strong person. She has her iconic red biker jacket which of course had to stay, but we had the design on the back redone from scratch by our other art director, a British guy called Gez Fry.
Ada
Ada's a character who means a lot to both the fans and the development team, and she was really tough to design for this remake. We had so many iterations of her costume, and it took over six months of auditions before we settled on her face model. After all that work, I was glad to see that the fans seemed to like her new look! Getting positive feedback makes the effort worth it.
Sherry
I approached the redesign of Sherry by thinking that she should not just be a stock "cute little girl" character, but have some depth to her and make her a character that you could get attached to, and who you want to protect. For Sherry, Claire and Ada, the art director from Resident Evil 7, Tomonori Takano, joined the team and helped us.
Tyrant
In the original Resident Evil 2, the Tyrant is dropped in from a helicopter, but in the new game we approached his design based on his original concept: an infiltrator who will relentlessly pursue his target until he can exterminate them. This is why he hides his face with a hat, although I guess he hasn't been totally successful in doing so… (laughs) It's been great to see how scary players found him and how much they love him as a character.
The game's new score and its sound design
Composer Shusaku Uchiyama: The issue of how to create sound design and music that would both be modern and fitting for a new game in 2019, and also bring to mind the sound of a game released 20 years ago, was a tough one, but it was also a fun and rewarding experience to tackle that challenge together as a team.
Watching fan reaction to the game's reveal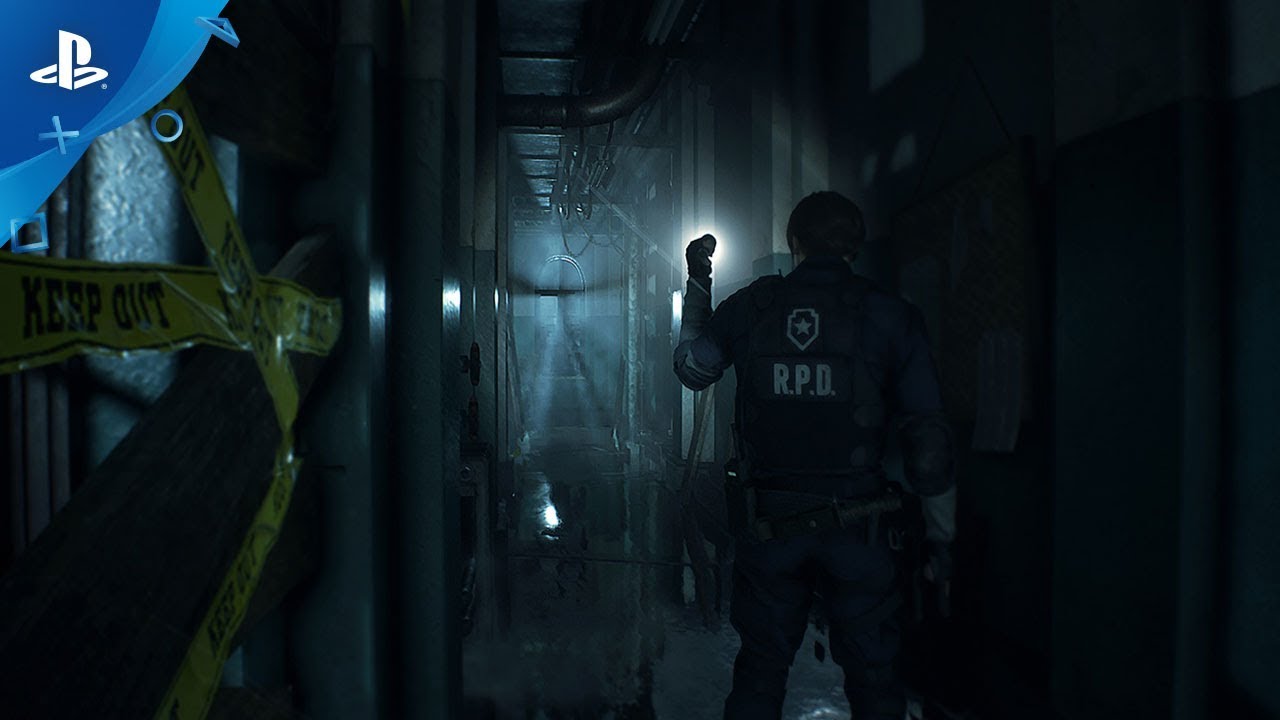 Director Kazunori Kadoi: The whole development team got together in our office to watch the E3 announcement in real time. We didn't think that a game which is "just" a remake would garner such a massive reaction, so we were surprised and delighted to see the response. Not only that but once reactions to the gameplay on the E3 booth started to hit, we saw that people loved it, and we even got some show awards! This was both the highest praise for me as a director, and also somehow a kind of additional pressure for the remaining months of the project (laughs).
Celebrating the game going gold
Producer Yoshiaki Hirabayashi: Once the game went gold, we had a big party together. I could see from everyone's expressions that each and every team member had a huge sense of achievement at finally getting to this point, and we chatted about the various difficulties we'd had during the project, the fans' impressions of the gameplay and so on.
Actually, the project leaders including myself wanted to have this kind of "behind the curtain" discussion be available for fans to see what we really talk about, so we had another dev team roundtable session separately, which was filmed and put online. If any of your readers are interested in hearing lots of great stories and anecdotes from the development of Resident Evil 2, including an appearance by the original game's director, Shinji Mikami, please check this video series out! Here are the YouTube links.
Resident Evil 2 Roundtable Part 1: The team didn't actually know they were being filmed yet during this part! So, you get some really frank discussion (laughs).
Resident Evil 2 Roundtable Part 2: This section has some images and video clips from the game's development that aren't available anywhere else!
Resident Evil 2 Roundtable Part 3: In this part, none other than Shinji Mikami, the original game's director, joins us for a discussion with the remake directors. These three all joined Capcom at the same time, so they go way back! They even discuss the fabled "RE1.5" and we show some footage.
Resident Evil 2 Roundtable Part 4: We originally only planned three parts of this series, but we had some more great anecdotes, so we added a bonus fourth part.