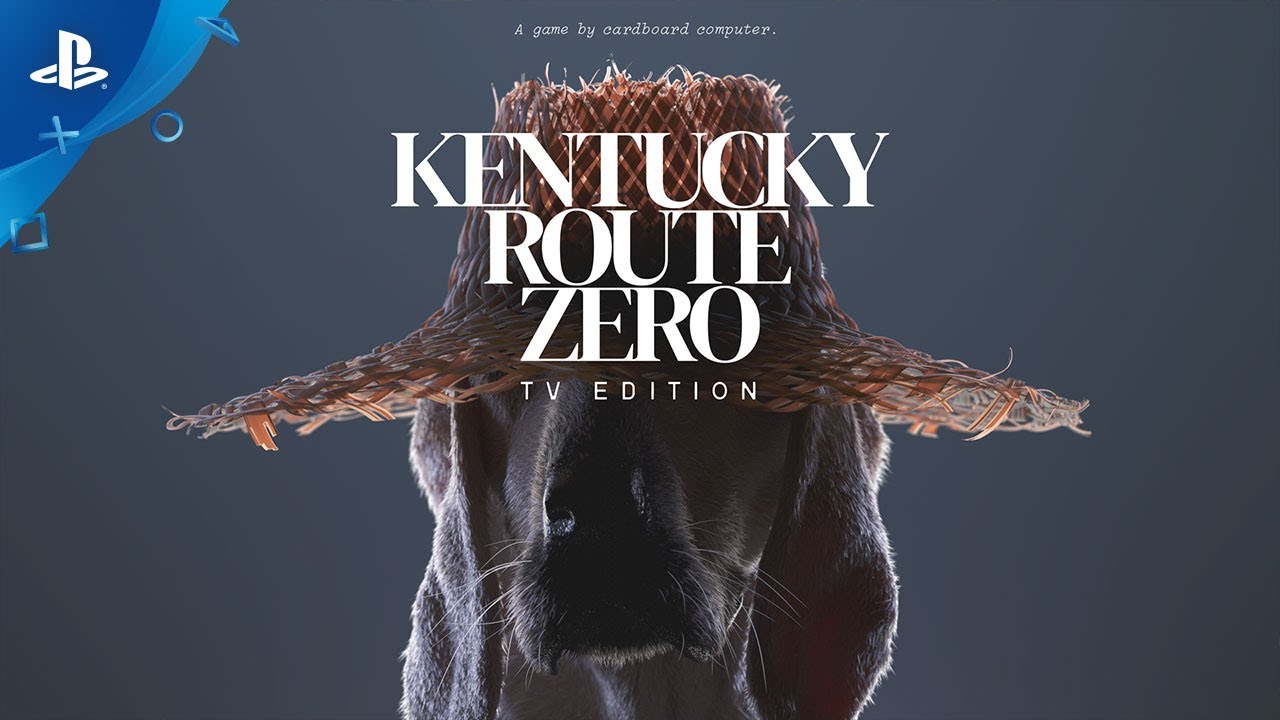 All five acts of the acclaimed adventure come to PS4 later this month.
Last time we chatted here, it was to let you know that our magical realist adventure game, Kentucky Route Zero, was headed to PlayStation. Today, we are thrilled to share that the game is finally complete, and Kentucky Route Zero: TV Edition will be released on PS4 on January 28!
If the game is new to you, let us put that trailer in context. Kentucky Route Zero is a game in five acts, which we've been developing and publishing episodically for several years. The TV Edition collects all five acts, as well as the free 'interlude' games we made between episodes. Together, they tell a sprawling story of unpayable debts, abandoned futures, and the human drive to find community.
Over the course of one night, a small group of lonely strangers are drawn together by circumstance and take a surreal journey along Route Zero, the secret highway that runs through the twisty maze of caves and rivers beneath Kentucky. The release of the TV Edition on PS4 coincides with Act V, the conclusion of the story. So if the game is new to you, you've come at a great time and can play the whole story from start to finish.
Many players, though, have been following this project alongside us for years, and to those players we want to say thank you for your patience and enthusiasm as we found our own disorienting, meandering path through development. The three of us at Cardboard Computer (Jake Elliott, Tamas Kemenczy, and Ben Babbitt) started work on what would become Act I of Kentucky Route Zero around the end of 2010 — almost ten years ago!
Our original vision for the project was a non-violent, exploratory platformer. I think the pitch was something like "Castlevania with dialog trees instead of combat, set in Mammoth Cave." Needless to say, that hasn't really been an accurate description of the game since the earliest prototypes. It's been a great privilege for us to have the time and space to take an experimental and exploratory approach to this game, making it into something very personal that also follows our own development as artists over the last decade or so.
We'll leave you with some new music by Ben Babbitt from Act V. And whether you have been with us since the beginning or are just joining us now, thank you for playing.
– Jake, Tamas & Ben