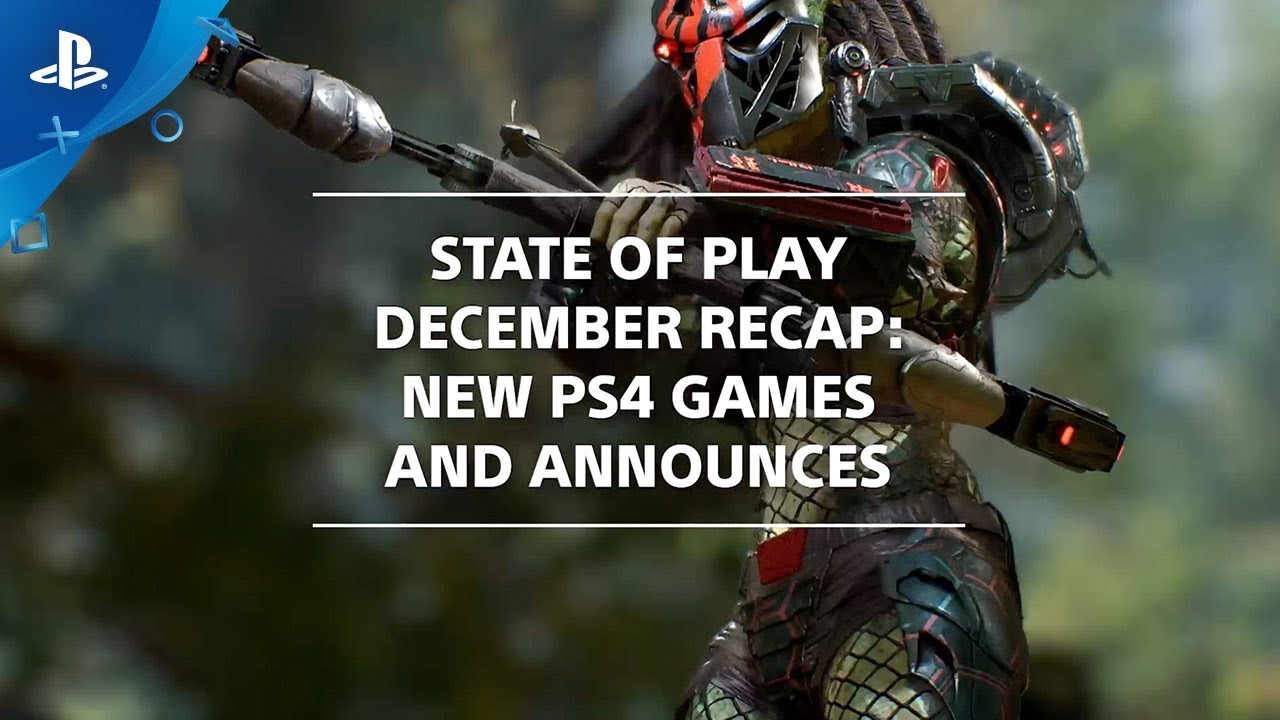 All the big reveals from 2019's final episode.
That does it for our fourth episode of State of Play! We hope you enjoyed all the new reveals, whether you're counting the days until the goose is set loose next week or marking your calendar for the April release of Predator: Hunting Grounds. Personally, I'm counting the hours until I can see the rest of Sucker Punch's new Ghost of Tsushima trailer at The Game Awards — Keighley, you tease!
Capcom just had a banner year, but they aren't taking it easy: Resident Evil 3 is officially official with a sooner-than-you-might-think release date. And a new action game collab between Square Enix and PlatinumGames? You didn't even need to show me a trailer to sell me on that (but it helped).
I'm already scratching my head over Superliminal and coming up with spell names to shout at my TV when I boot up Spellbreak, and I'm looking forward to learning more about Paper Beast (from Another World creator Eric Chahi!) when it launches for PS VR.
I know this was an early one, so a special thanks to everyone who tuned in live — hit the comments and let us know which announcements tickled your fancy.
'Til next time!
---
State of Play December 2019: All the Announcements
---