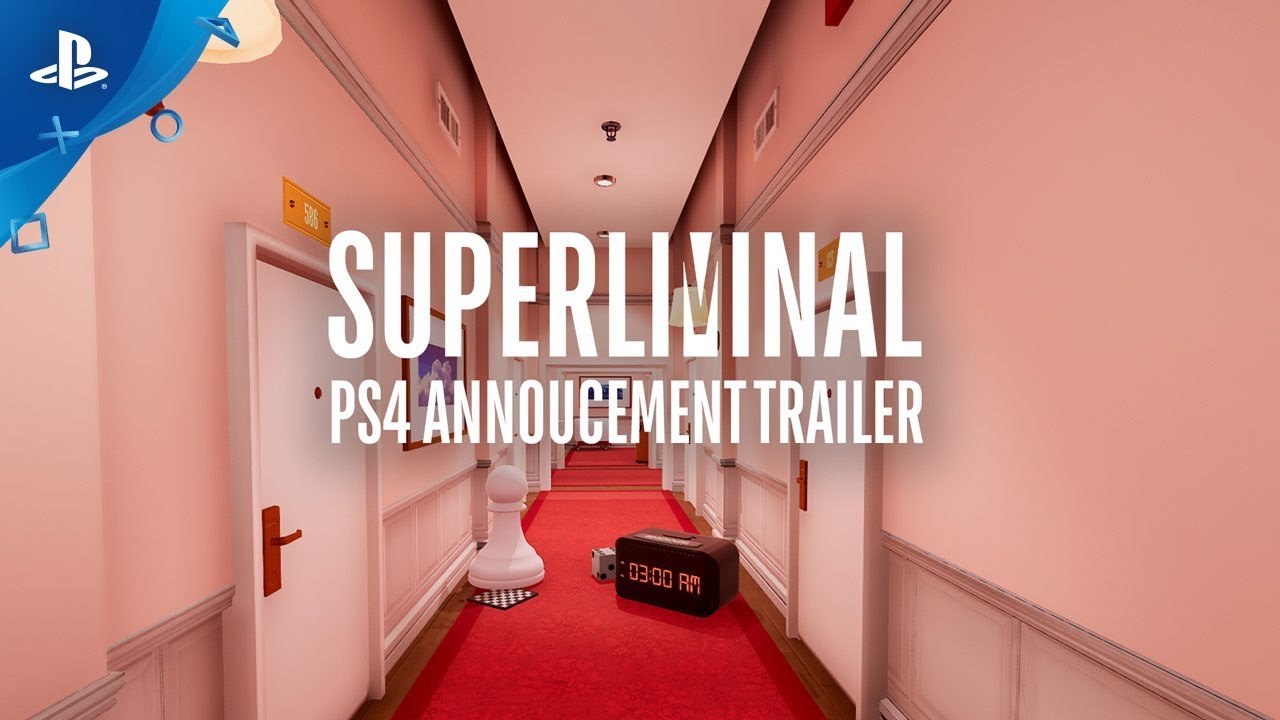 Use optical illusions to escape a dream therapy program gone wrong in this first-person puzzler coming to PlayStation 4 April 2020.
Hello everyone! We are Pillow Castle, a six-person indie studio based in Seattle, WA, USA. After six years of development, we're excited to say that Superliminal is finally coming to PlayStation 4 in April 2020! In this first-person puzzler, players solve optical illusion puzzles using their perspective as they attempt to escape a dream therapy program gone wrong.
Everyone has tried to play with perspective using their imagination. Maybe you've pretended to pinch and pick up the Eiffel Tower, the sun, or maybe just a friend that's standing far away. And we thought, well what if you could do that in a game? What if you could pick up the Eiffel Tower from far away and actually put it on a table?
And that's how Superliminal (or originally a prototype called "Museum of Simulation Technology") was born. We wanted to create a surreal, dream-like experience that would keep players on their feet and thinking outside the box.
In order to do that, we have other optical illusion related mechanics in the game as well. One of them is called trompe-l'oeil, which you probably know as chalk drawings on the ground that look 3D from a certain perspective. In our game, from the correct angle, 2D images can sometimes become real 3D objects.
Part of our belief in making this game is that there are so many interesting and unexplored video game mechanics out there. Video games can be about anything, and hopefully game developers have barely scratched the surface. We're looking forward to see what kind of video games come out in the future!
---
State of Play December 2019: All the Announcements
---