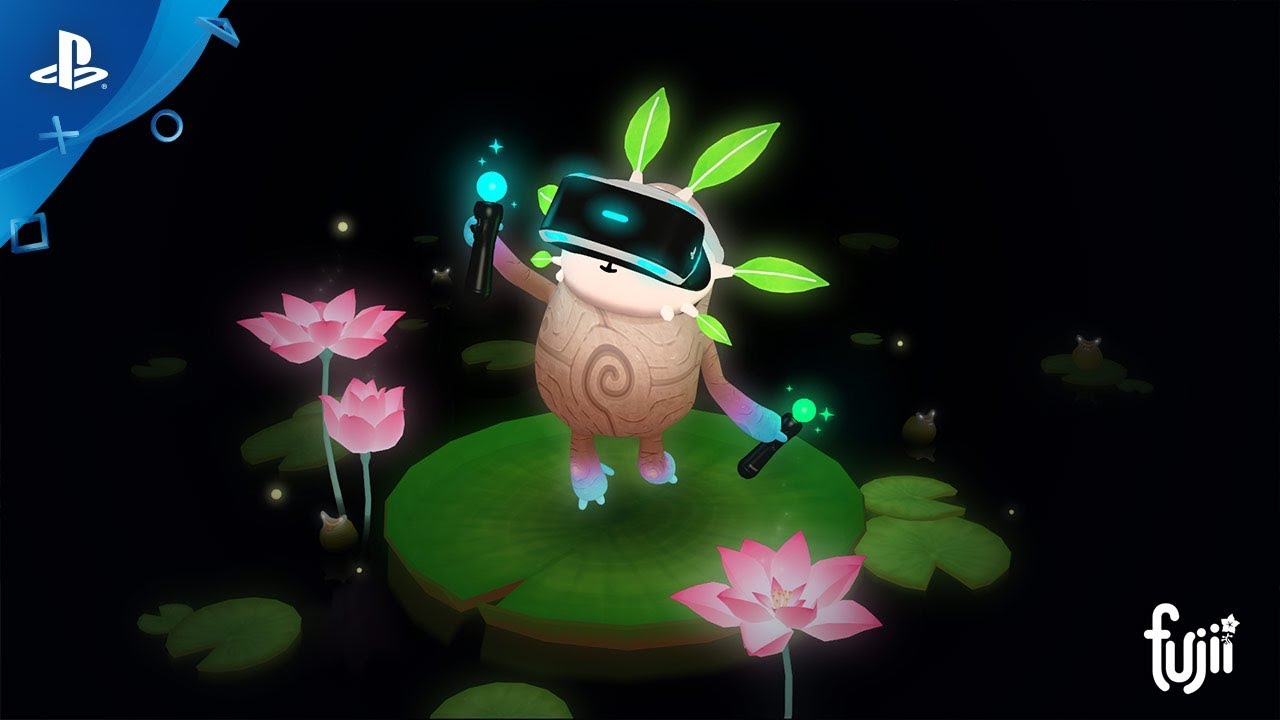 Explore new worlds, find new pathways, and tend to your own garden in Funktronic Labs' VR adventure.
At its heart, Fujii is a game about exploring and gardening in equal parts. It revolves around a loop that lets players discover varied forms of plant life across three unique biomes, and then return to their home garden to plant various seeds they've discovered along the way. The experience takes players on a serene adventure through a series of lush, natural biomes; it's designed as a consistently calm, musical experience, making it accessible for players of all types.
We have a strong interest in the cathartic and healing powers of immersive experiences, and to that end one of our core aims for Fujii was to create a sense of place that engenders these kinds of feelings. Fujii's environments are based heavily on the art of aquascaping — essentially, gardening underwater. The graceful, free-flowing aesthetic of underwater plant life became an inspirational touchstone, and over time the world of Fujii came to exist somewhere between land, sea, and space, with plants that grow and flowers that bloom in unearthly, fantastical ways.
Fujii is set in an organic world that's initially bathed in darkness, nearly devoid of life and energy. As the player ventures forth they'll find their way through this darkness, bringing light and color to the world as they do so. Light gems, which are harvested from plants, allow the user to progress through and explore its three unique biomes.
One feature we're particularly proud of in Fujii is the game's locomotion. While VR experiences can often make users feel confused — or, worse, motion sick — our intent was to build a locomotion system that empowered players, while still very much grounding them in the world. The system we came up with uses a physics-based teleportation system, using the parabola of a ball-like cursor to highlight the user's intended destination. It's something the team spent a lot of time perfecting, and we think it makes the core action of moving through Fujii's world both elegant and fun.
The game also builds on the connection between music and the natural world, with a soundscape that's deeply enmeshed with the experience itself. Plants emit musical sounds and notes as they grow, and often require a sort of "musical gardening" to fully bloom. Compositions respond to player actions, and themselves bloom as the player progresses through each biome.
Finally, Fujii's home garden is a highly customizable space for players to make their own, primarily by planting and growing seeds from plants they've discovered throughout the world. These exotic seeds can be planted nearly anywhere in the user's home area to create unique gardenscapes, which can be modified and revisited at any time.
Fujii will be available tomorrow at PlayStation Store for $14.99.