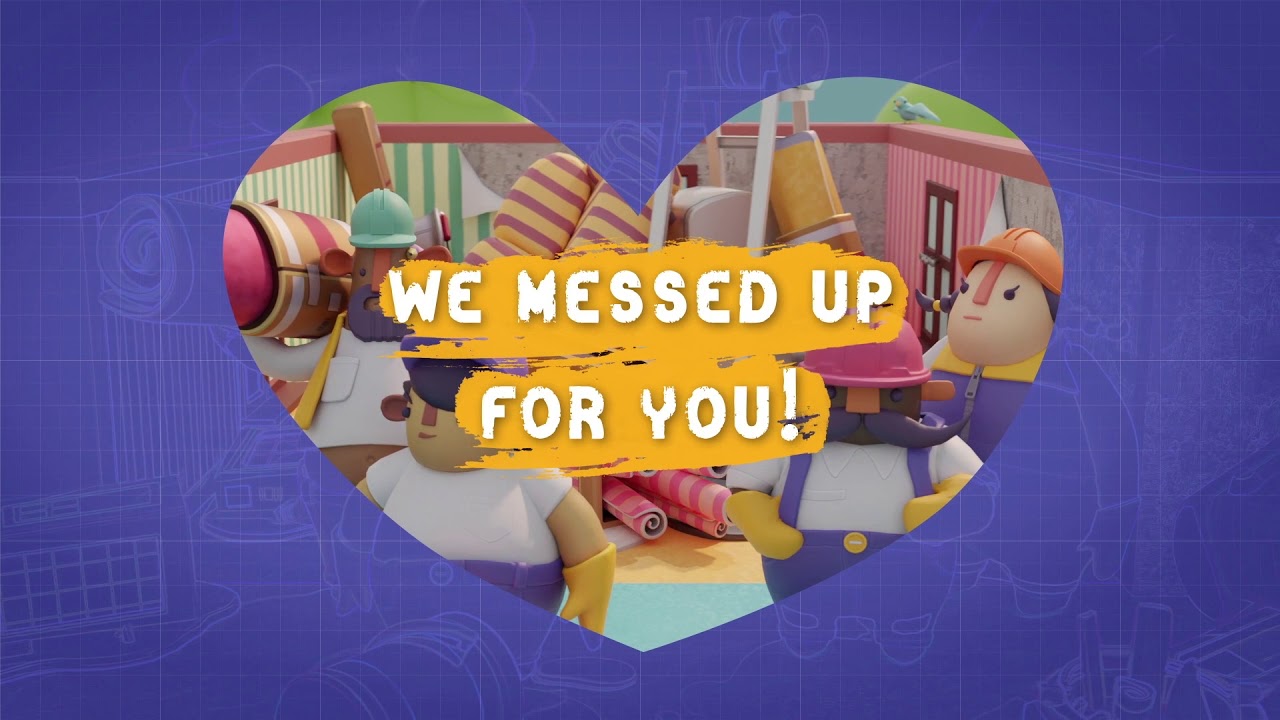 Grab a friend and get ready to redecorate!
Greetings from The Knights of Unity! Our new title, Tools Up, launches on PS4 tomorrow! Tools Up is a couch co-op game where you renovate apartments and work your way to the top of a skyscraper together with up to four friends.
During a company party in March 2018, as we played Overcooked! and Gang Beasts again and again, we realized that there are only a few couch co-op games that are easy to learn, but hard to master.
Soooo, we came up with the idea of creating our own couch co-op game! The problem was that we didn't have any clue about the theme. We thought about something that would be both funny and easy to understand.
A few days later, our friend Rafał Polito (Sir Politko, the father of Tools Up) came home, stared at his white walls and thought: If everyone is taking mortgages, buying apartments and finishing them — why don't we make a game about renovation?
He made the first prototype, we played it, and we had a lot of fun! We decided to follow this direction and create Tools Up — our biggest game so far!
Theme? Done. Setting? Done. But what about the art style? Katarzyna Tarnacka (Lady Katarzyn — Tools Up Art Director) decided to brighten up the game with all the colors of the rainbow instead of the bleak palette you usually see during a renovation. So now it feels a little bit like a coloring book. Fun fact: you won't find anything black in the whole game!
Last but not least, the gameplay is the most important factor that makes any game stand out. We wanted to make a game that is easy to learn, but hard to master. A game you can play with your kids or grandparents. A game that is challenging, but at the same time won't stress you out. Our solution was to use chaos (evil laugh!) as an integral part of the gameplay. Spilled paint, trash on the floor, friends blocking your way or stealing a bucket — it all makes each session unique, challenging and entertaining.
During development, we played the game with our kids (as young as two years old) and our great-grandparents (92!). We showed the game at events on three different continents and spoke with almost 1,000 people who played it. We are so grateful for all the feedback we received and ideas that we implemented in the game.
Get ready to make a mess — play Tools Up tomorrow!