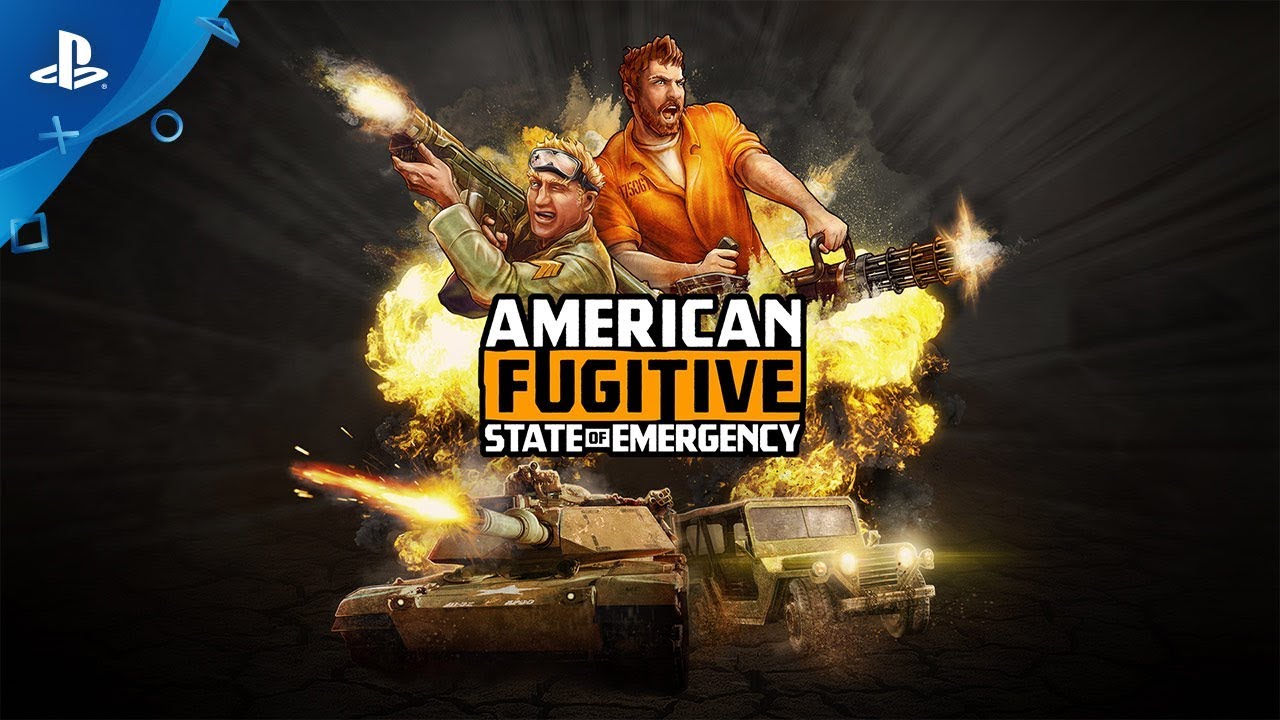 Brand-new content includes explosive new weapons, vehicles and challenges.
Fallen Tree Games' GTA-style throwback American Fugitive was one of Curve Digital's most successful titles of 2019. To celebrate today's release of brand-new free update 'State of Emergency,' Art Director Lewis Boadle takes us through the history of the game and what we can expect from its new content.
When we started production on American Fugitive way back in 2015, it was quite a different beast to the game that hit the storefronts this summer. We didn't have a fully scoped out vision for the game, but we instinctively felt that the central pillar — the experience of being an escaped convict on the run — had enormous potential to be the beating heart of a great gaming experience.
And so we set to work exploring and prototyping systems based around that central concept. After experimenting with hunger, crafting, and even cooking, we noticed that all our early playtesters (friends and colleagues mainly) actually just wanted to get in a car and tear stuff up. They would comment that the camera viewpoint reminded them of old-school GTA experiences, including Chinatown Wars (who didn't love playing that on PSP?).
Ding! (Lightbulb moment) We pivoted away from our survivalist aspirations and waded into the fast-moving waters of the arcade experience, adding gunplay, melee combat, and a ton of breakable props, empowering the player to wreak havoc! Sure enough, the game quickly took on a new lease of life.
After that point we never looked back, inventing wacky new mechanics (car crushers, tow trucks, changing clothes) that would allow players to fool around to their heart's content alongside the story. After all, hasn't chaos always been the best part of GTA?
Following a successful launch, we embarked on an improvement phase followed by Quality of Life additions, such as the much requested mini-map (yay!), and then we could begin to consider DLC…
We had some great ideas from the community for new content, including the ever-popular zombies, aliens, and even ghost-hunting. However, one suggestion came up much more frequently than anything else… tanks! It's a perfect fit with the chaotic nature of Redrock County, and is a fitting tribute (doffs cap) to daddy GTA. We've thrown army 4×4 trucks (a.k.a. jeeps), miniguns, and bazookas into the mix, to ensure that the brand-new 6-Star Wanted Level takes things to a whole new level!
It's been quite a journey, and we are excited to see what PlayStation users think of State of Emergency!