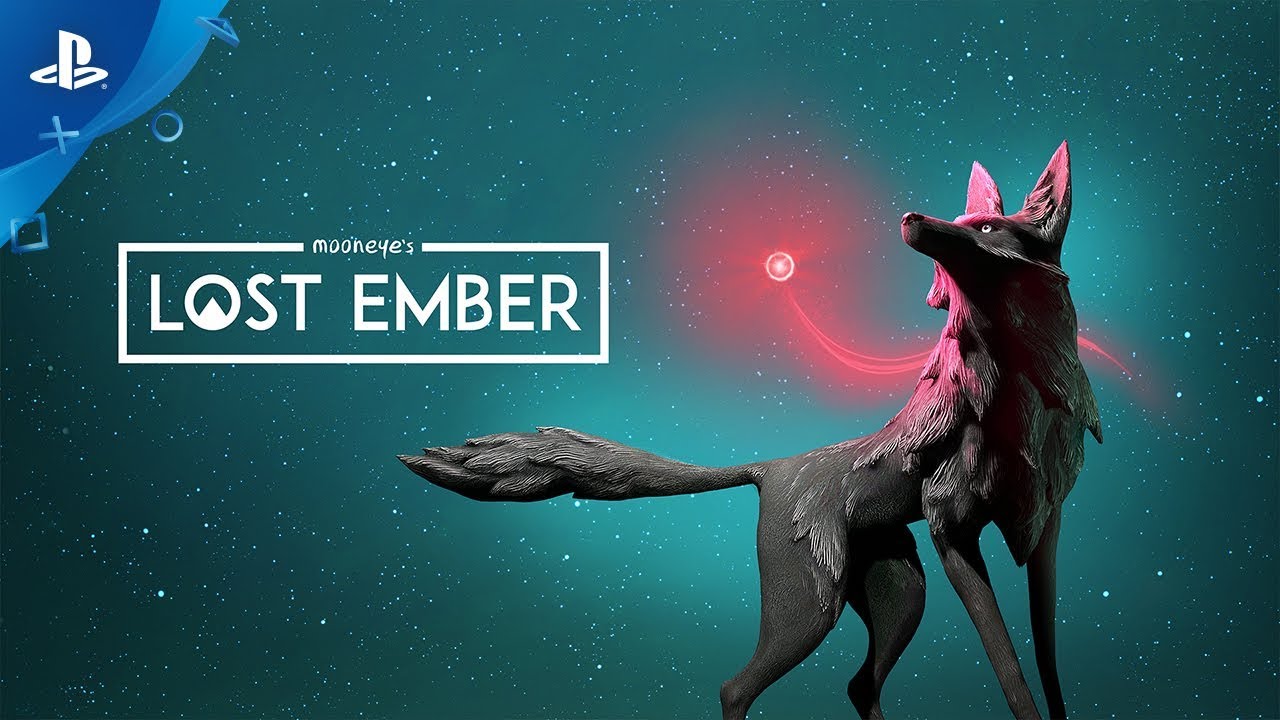 Mooneye Studios reveals never-before-seen environments and characters in Lost Ember's launch trailer.
For those unfamiliar with Lost Ember, it tells the story of a wolf and their enigmatic spirit companion who sets them off on a search for the mysterious City of Light. Intriguingly, the wolf can possess the body of any animal you come across, be it a parrot, trout, or hummingbird. This gives players an unprecedented degree of freedom as you traverse by land, sea, and air across lush rainforests, gargantuan canyon valleys, shimmering lakes, sprawling desert plains, and ancient temple ruins.
The world of Lost Ember is one that's both beautiful and tragic. Simultaneously brimming with life and bearing the ruins of the lost Yanrana civilization. It's up to the player to recall what tragedy befell them and their people in a past life, experiencing the fall of a man-made world and the growing friendship of our two companions.
The troublesome relationship between man and nature and between a father and his daughter is at the heart of Lost Ember, so we wanted to illustrate just how diverse the world is, in the global and the private realm. It's easy to get stuck in our routine and think things revolve around us, when really there's a complex ecosystem of flora and fauna out there, each with a very different perspective on life. Every animal in Lost Ember has its own unique advantages and disadvantages. A roaring river may be an impenetrable obstacle to a wolf, but a fish can swim right through it. A bison may have the mass and vigor to tear down ancient structures, but lacks the wombat's ability to navigate cramped tunnels. An expansive canyon may be a dead end for a ram, but a parrot can fly right over it.
Accompanied by 'Come Back Home', which the wonderful Maisy Kay tailored to our visuals, this new launch trailer shows off some never-before-seen animals and environments. We wanted to show off the diversity of experiences you'll have journeying through Lost Ember's vast terrain, while still withholding plenty of surprises for the final game (and there's a lot in there, especially if you want to seek out all the hidden collectibles we've secreted away; our 3D Artist Matthias is a regular Easter bunny when it comes to hiding collectibles).
We've been developing Lost Ember for over five years now, which is a lot longer than we initially expected. But all throughout development we kept brainstorming new ideas. New animals to inhabit. New environments to explore. New wrinkles in the narrative, and new ways to tease its central mystery. A lot of people don't realize that Mooneye Studios is only five people, so these things take time!
We think it was worth it though! When we look at this launch trailer it brings to mind all the struggles we've faced and overcome over the past half decade, and while that's a personal experience relative to us, we think Lost Ember's haunting, wondrous, melancholic fairy tale magic will strike a chord with many of you as well.