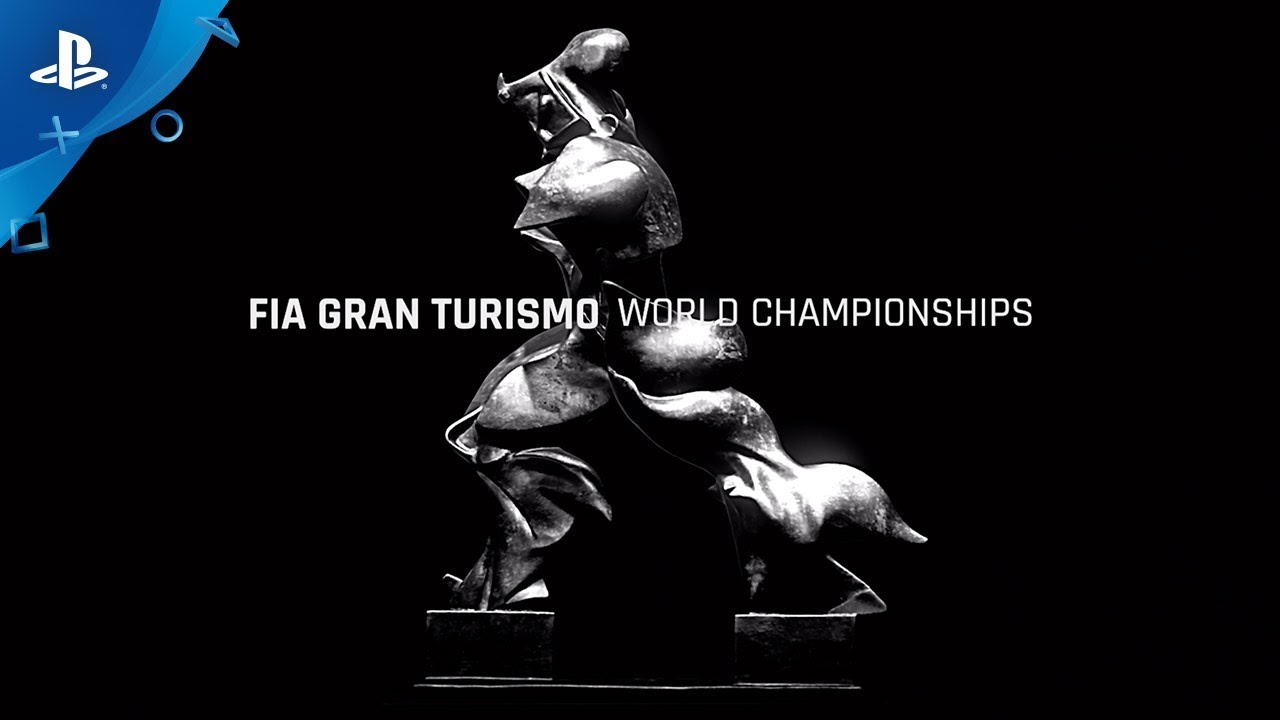 Tune in for exciting new GT Sport announcements, first gameplay appearances, and the unveiling of a new Vision GT exclusive.
The time has come! 56 of the best Gran Turismo drivers from 19 countries will put everything on the line this week in Monaco to become the Nations Cup and Manufacturer Series Final World Champions.
The Gran Turismo Championship World Finals Events will start this Friday, where the six-time F1 World Champion Lewis Hamilton and Gran Turismo series creator, Kazunori Yamauchi, will be making a special announcement for an upcoming PlayStation Store DLC for Gran Turismo Sport. Following the announcement, Lewis Hamilton will also be participating in the Pro Am race where he will be teamed-up with a GT Competitor racing against a team of special guests and media drivers.
The battle for first place will continue throughout Saturday and Sunday (November 23 and 24) as the world's fastest Gran Turismo drivers compete in the Manufacturer Series and Nations Cup Finals through a series of highly competitive races where valuable points are earned.
For the Manufacturer Series, the top 12 manufacturers chosen based on results of the 2019 Manufacturer Series will compete in teams of three. There will be three races – Race 1, Race 2, and a Grand Final with the final result determined based on the total number of points from all three races.
In Nations Cup, 24 competitors each of whom qualified based on results from each of the 2019 Series World Championships will compete in a three-day tournament, including Qualifying, Semi-Final, Repechage, and Grand Final.
Adding to the competitive tension at the Monaco 2019 Series World Finals this weekend is the introduction of the legendary Laguna Seca Raceway. Tucked away in one of the most picturesque regions of America's west coast, Laguna Seca Raceway is located about 190 km south of San Francisco in the state of California. The historic track was founded officially in 1957, but its roots are firmly embedded in the Pebble Beach Road Races that began in 1950. It has hosted everything from IndyCar races to the World Superbike Championships, and features the most famous S-curve in the world: the Corkscrew.
While this circuit is nothing new to Gran Turismo drivers, this would be the first time Laguna Seca Raceway is appearing in GT Sport, so get ready to witness some epic racing this weekend as they world's best Gran Turismo drivers will be battling each other on this legendary track for the first time.
In addition to an exciting weekend of intense racing and announcements, two new Gran Turismo partnership vehicles will be unveiled through the live stream:
Mazda will release images of the Mazda RX-VISION GT3 Concept, joining the FIA Gran Turismo Championships from 2020!
Lamborghini will be unveiling the Lamborghini Vision Gran Turismo full scale vehicle. In case you've missed it, here's the teaser video that was released earlier in the week.
Where can I see the action?
You can catch the race live at the following times:
Friday, November
 22, 9AM to 11AM PST: Nations Cup: Qualifying Races
Saturday, November 23, 9AM to 11AM PST: Manufacturer Series World Finals
Sunday, November 24, 9AM to 11AM PST: Nations Cup World Finals
Link to the live stream with commentary for your respective languages and details including the tournament structure + race formats can be found at: