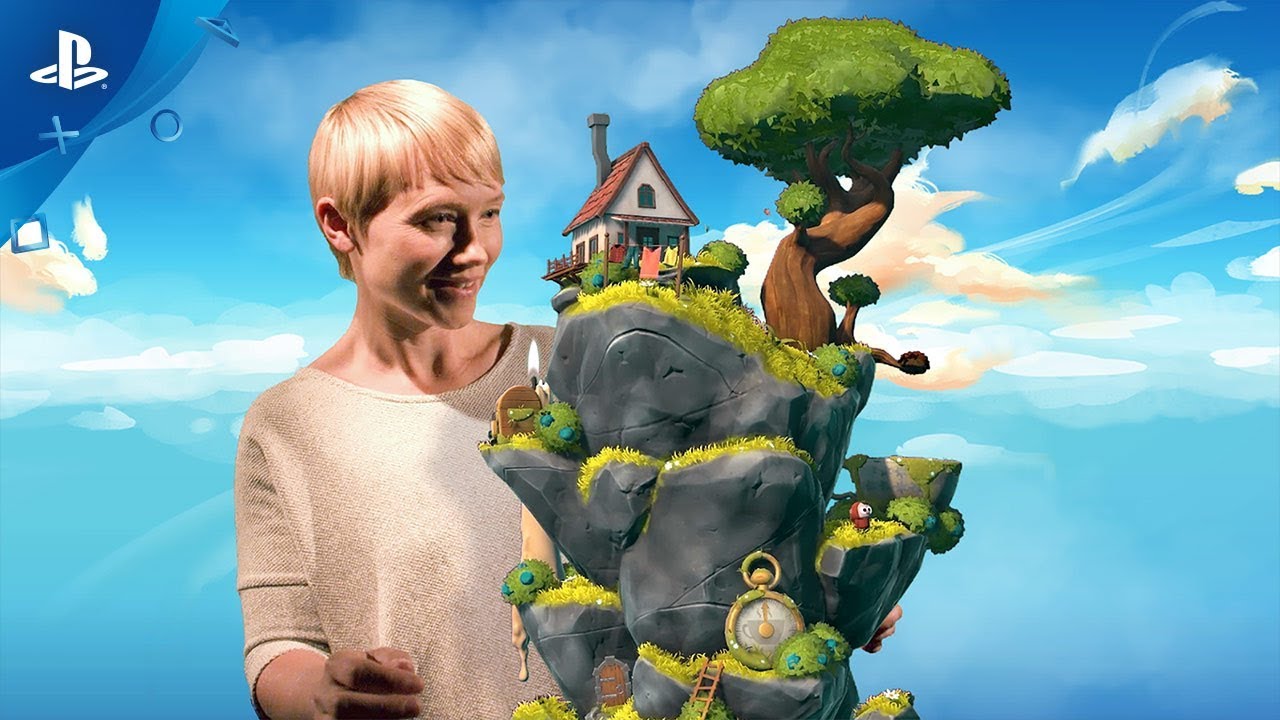 The passion project from Fast Travel Games invites you to explore miniature worlds crafted from the ground up for virtual reality.
Hello, my name is James Hunt. I am the Creative Lead on the new title from us at Fast Travel Games; a heartwarming, interactive tale made for PlayStation VR called The Curious Tale of the Stolen Pets.
Our studio was founded in 2016 by former creators of franchises such as Battlefield, Mirror's Edge, and Angry Birds, and we have since then released Apex Construct on PS VR. The Curious Tale of the Stolen Pets is something completely different from our debut title, however…
Imagine that you have a miniature world in front of you — a detailed world full of colorful life and immersive interactive elements. Imagine engaging with these worlds simply by using your intuition, free from stress or fail states. A game that can be accessed and enjoyed by anyone, regardless of age or gaming preferences. This was the mission we set as we developed this game. It has been a true passion project, and I am so excited for it to finally launch today for PS VR!
In The Curious Tale of the Stolen Pets, you'll help your grandfather solve the mystery of the stolen pets by travelling back to your childhood and the imaginary worlds you created together. While solving puzzles and finding pets by using your hands to grip, spin, drop and push the elements of each world, you'll embark on an emotional journey where you come to realize things about yourself you forgot decades ago. The narrative plays a big role in this game, spanning five unique worlds and allowing you to revisit a joyful past but also to resolve a family conflict. Between worlds, you return to your childhood bedroom where you choose which world to travel to next.
This September, The Curious Tale of the Stolen Pets was chosen as Best Immersive Game at Raindance Film Festival. It was a surprising but wonderful sensation to win an award for my first title as Creative Lead, especially considering the other great titles in the award category. One of the judges said that he "…fell in love with The Curious Tale – from the art style to the music, it really showcases the best of what VR has to offer."
I am also extremely excited to have music from Wintergatan featured in The Curious Tale. Wintergatan became world-renowned after creating the Marble Machine, a musical instrument consisting of 2,000 marbles. I'm a huge fan of their music and it fits perfectly with the theme of the game.
On PS VR, The Curious Tale of the Stolen Pets can be played using one or two PS Move controllers, or a DualShock 4 controller. It has localized subtitles for Spanish (main & LATAM versions), French, German, Russian, Italian, Japanese, Simplified Chinese, Korean & Brazilian Portuguese. And it launches today at PlayStation Store!
I could not be prouder of this game or of the small, dedicated team that created it, and I simply cannot wait to see the reactions as PS VR players around the world start exploring the miniature worlds we created!