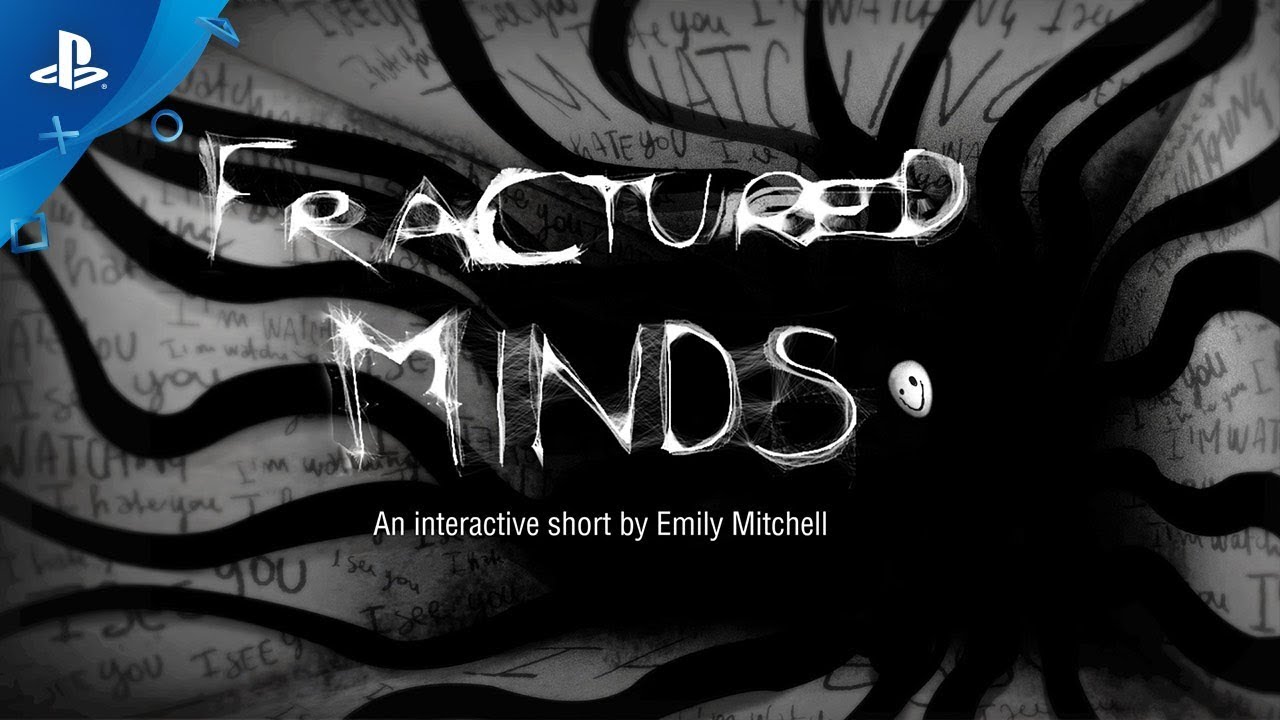 How a young game designer confronted her anxiety to create an interactive short with the hope of helping others -- and won a BAFTA YGD award in the process.
My name is Emily Mitchell and I'm the creator of Fractured Minds, which releases today on PlayStation 4.
I developed mental health issues from my early teens and if you are reading this, you may have also suffered similar experiences or know someone who has or is still suffering. I don't think the feelings ever truly go away and we all have to find ways of coping.
In my case, I turned to gaming, where there can be a real community feel and sense of togetherness. I developed a very close-knit group of friends through our love of gaming, and we continue to support each other through the trials of life.
My school years consisted of trying to deal with the extreme anxiety of attending classes, even the IT classes, but luckily, our first term was games programming and that's where the start of my journey really began.
After working on a small game, my sister came up with the idea of entering the BAFTA young games designers' competition. At first, I thought the idea was crazy, but the more I thought about it, the more I realized I wanted to create a game that highlighted mental illness. A game where each level depicts a certain aspect of mental health that was personal to me. And that is how 'Fractured Minds' was born.
It took me around nine months to make as I had to create all of the models and textures myself while I worked on it after school and in my free time. I actually submitted it into the competition about 20 minutes before the cutoff time — imagine finding a bug 25 minutes before it's due and thinking okay… I have five minutes to fix this! That was definitely in the top most stressful 5 minutes of my life.
On my 17th birthday, I found out that I had reached the top ten in the BAFTA Awards and I had to attend an award ceremony. This was getting scary! What have I done? Audience, cameras, filming, awards, travel to London, people, panic… aggghhhh.
On the morning of the ceremony I had a massive panic attack at the train station. Luckily my sister was there to pull me through and I eventually arrived, barely able to breathe. Incredibly, I won, and my worst day ever turned into my best.
Amazing, and now this part of the journey was about to come to an end. But no!
Incredibly, I was contacted by Wired Productions, who were working within the games industry to start a global charity designed to bring awareness of mental health issues within the gaming community. They wanted to use Fractured Minds to help launch Safe in Our World, and I thought that was a brilliant idea. This has now given me the opportunity to share my experience with so many more people and I couldn't be more excited!
At the beginning of this story I mentioned how my gaming friends were so important to me when dealing with my anxiety. I passionately hope that this charity can encourage more empathy, understanding and support of mental health issues within the gaming community.
I hope you'll consider playing Fractured Minds, to share in my journey. By buying the game you'll support Safe in our World and hopefully help others know that they are not alone.