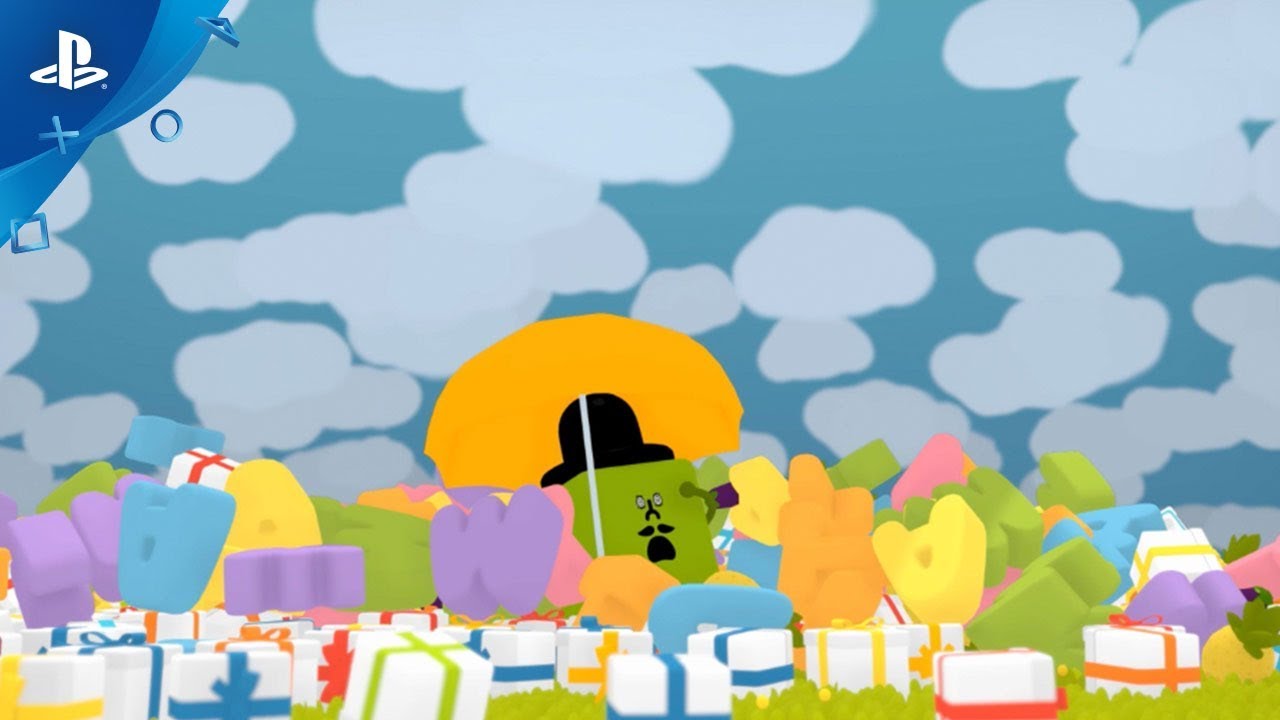 The joyful new experience from the creator of Katamari Damacy comes to PS4 next month.
Wattam, the new game from Katamari Damacy creator Keita Takahashi, finally has a release date! You can now pre-order this joyful new experience at PlayStation Store ahead of its December 17 launch on PS4.
Not content to simply count the days until then, we reached out to Takahashi san to see if he'd be interested in a follow-up interview to complement
.
PlayStation.Blog: You mentioned in that you've become something of a family man. Has fatherhood changed your perspective of game development or artistic expression?
Keita Takahashi: One day, my kids told me there is Noby Noby Boy face on faucet, so I went to the bathroom to check it, but I could not find it. They just pointed out the mesh/filter that attached to water exit of faucet. Yes, it looked like a Noby Noby Boy. I have never tried to look at that place before, but they can see it easily because of their viewpoint, which is lower than mine because they are shorter. I think my kids wanted to tell me what we grown-ups could miss a lot of things naturally and easily :) I don't know if my creative mind has been changing since having kids, but I feel a sense of responsibility more toward the future. (Not only our kids' future, but the future in general.)
PSB: All your games seem to be about connection, from bringing players together in Noby Noby Boy, bundling up people in Katamari, and joining hands in Wattam. What are you trying to say with your games' themes?
KT: I don't think it's reasonable to say Katamari is the game about connection, and I think each game has different themes. I just have been wanting to make something new and fun, and that is more important than the themes.
PSB: Related to above, have you kept up with Death Stranding? What do you think about that game's approach to connection and violence not being part of the core gameplay loop?
KT: I have heard Death Stranding has a similar theme to Wattam, even it's a totally different look. It's very interesting if it's true. But unfortunately, I can't tell about it because I don't have a PS4. Would you mind if I ask you to send me a PS4 Pro or PS5 to answer your question? I will return it to you after I finish Death Stranding. I promise!
PSB: What is your favorite reaction you've seen from someone playing Wattam?
KT: I have been trying to not look at people who are playing Wattam because I feel uncomfortable, so I don't know.
PSB: All your games are endearingly weird. Do you have to put additional effort into achieving quirkiness, or does it come completely naturally?
KT: All my games are not endearingly weird.
PSB: Would you consider yourself a "unique" (or "weird" in a good way) person in general? If so, what is your earliest memory of being "weirder" than the average person?
KT: In general, I think all persons are unique/weird.
PSB: The music in your games is always so delightful! Can you tell us what kind of work went into building out Wattam's soundtrack?
KT: We have tried making an interactive music system in Wattam. Each location ("locations" are also "people" though) has its own music, and every person has its own instrument sounds. So you can listen to different music and instruments by selecting different people and being at different locations. And if you connect to other people, all instrument sounds are mixed well with the music, which you might need to pay attention to in order to notice that change, but it's fun, and you might want to connect with all people to hear all the different music.
My wife composed the theme song. I wanted to sync the theme song to tutorial sequence, so the music had to be separated into some segments to sync with the tutorial progression. I was a bit worried if the theme song will be a good one, but she made a really good theme song despite such a condition.
PSB: What are some of the final touches you are putting on the game before putting it into players' hands?
KT: I had made a huge mistake when I was making Katamari. I was tuning the game literally until the day before we submitted the build to Sony. The QA team mentioned that after we got a gold, the game missed an object so the collection mode wasn't able to be completed. Unfortunately the object I moved to the underground was the sole object, so I think the company had to pay tons of extra money to fix this situation.
My final touches is don't touch as much as possible at the very end.
PSB: Now that Wattam finally has a release date locked in, what do you think you'll be doing on that day?
KT: I'm gonna go to the local GameStop to see if they have Wattam physical copies. :)