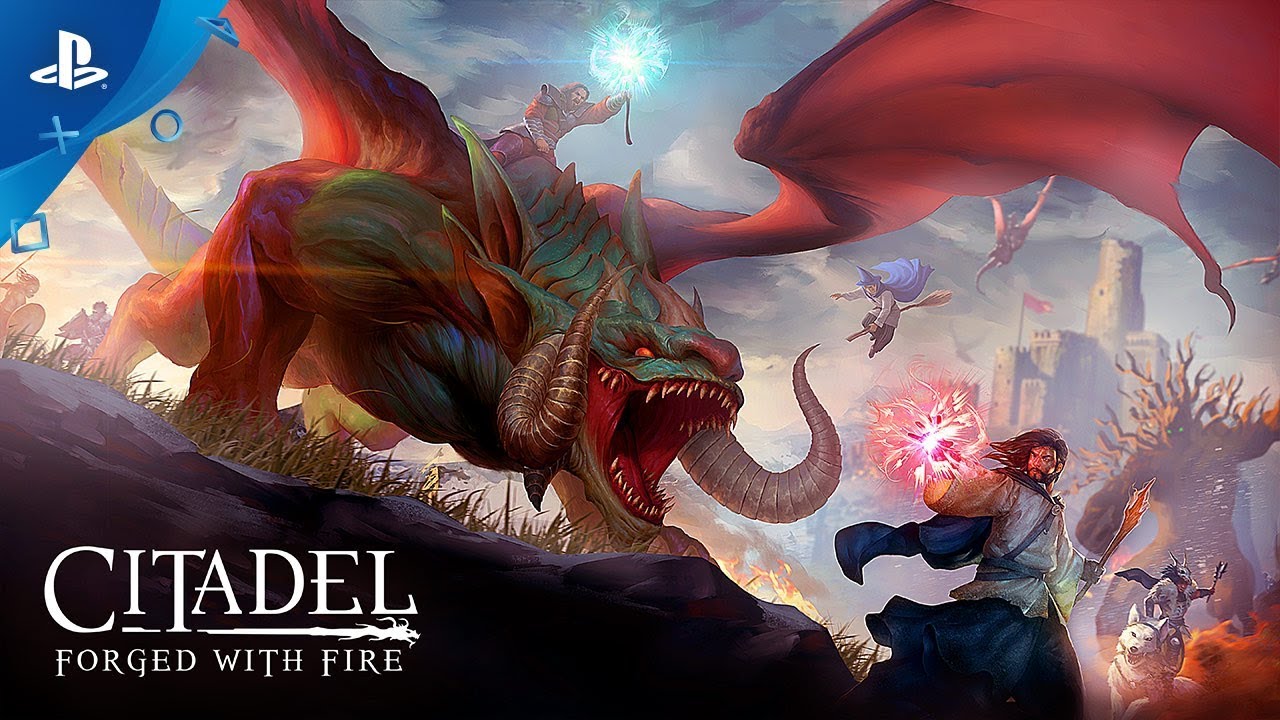 Cast magic, build castles and tame dragons in this ultimate fantasy sandbox.
When we first set out to build Citadel: Forged With Fire over four years ago, we had two clear goals in mind:
Create the ultimate fantasy sandbox game
Make the world online with players from around the world
Today, I think we have accomplished those goals and I couldn't be more excited to show you what this game is all about. The list of things you can do as a newly minted Wizard in Citadel: Forged With Fire is absolutely enormous, but there are a couple features I wanted to talk about today: Castle Building and Dragons.
In Citadel, players are given a massive world full of resources to explore and conquer. One of the first things you'll want to do is find a safe plot of land to build a shelter. Harvest more resources and you can transform that basic shelter into a magical home. Want to go one step further? Keep going and you can build yourself a proper castle.
We have given players have a wide array of tools at their disposal, all rooted in magic. You can build anything you like in our grid-based construction system that is as easy to use as it is flexible. We have seen some really crazy designs over the years, and can't wait to see what designs you come up with. Be sure to fortify your castle with defenses, traps and hidden passageways, and don't forget to claim ownership by placing down your throne!
Aside from building castles, the next thing I wanted to show you about Citadel is our dragons. We've got a lot of fantastical creatures to interact with, but my personal favorite thing to do is fly around on the back of a dragon. Taming a dragon isn't easy but if you can pull it off, it is one of the coolest parts of the game.
First, I'd recommend using a spell imbued with a Frozen Essence – hit a dragon with one of those spells to slow it down. Next, use your Pacify spell to tame the dragon. Once you have taken control your dragon, make sure to give it a name and equip it with a saddle. The only thing left to do is jump on board, fly high into the sky and pilot your dragon across the land, raining fire down on your enemies below.
There's nothing more intimidating than flying up to someone else's castle on the back of your trusty dragon, ready to open fire. Better yet, team up with friends online and fly your dragons together, side by side.
This is just a taste of what you can do in Citadel and I can't wait to see what kind of castles you build (and destroy!). See you in the game.