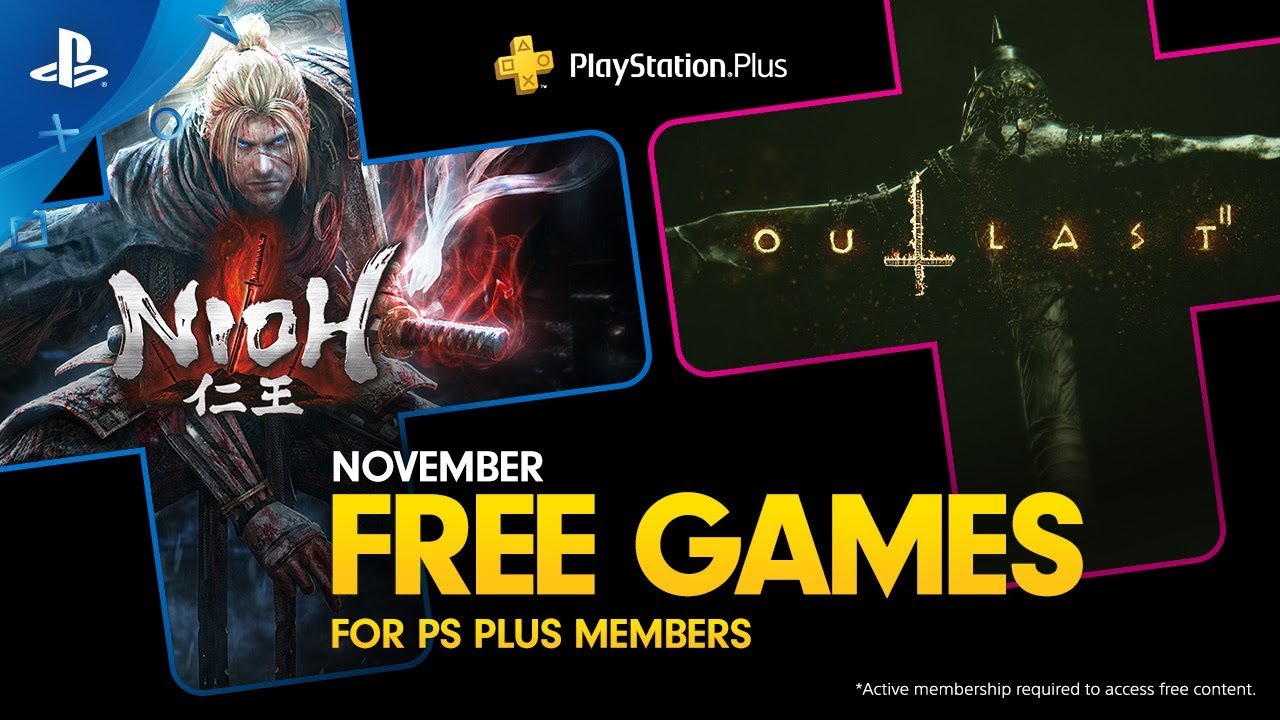 Fight ancient demons in feudal Japan and struggle against a deranged cult in rural America.
Prepare for the fight of your life next month as you lock swords with otherworldly evil in brutal action-RPG Nioh, and struggle for survival in tense psychological horror Outlast 2 – both joining the PS Plus monthly games lineup on November 5.
Let's take a closer look:
Nioh
Nioh is a visceral, action-driven adventure where you must hone your skills, upgrade your weapons and demonstrate perseverance and mastery in besting some of ancient Japan's fiercest demons. Travel to the blood-soaked Sengoku period and take on the role of an embattled outsider as you fight to liberate a guardian spirit from the clutches of a power-hungry sorcerer.
Wielding swords, spears, shuriken, bows, rifles, powerful elemental magic and more, shape yourself into an unstoppable samurai warrior. Develop new skills, find ever more powerful armor and perfect your playstyle as you explore overrun towns, brooding caves and abandoned harbors.
Outlast 2
Immerse yourself in a desperate fight for survival in an isolated rural community as you attempt to rescue your kidnapped wife from the clutches of a deranged cult. Having narrowly escaped death in a helicopter crash, set out into the rundown village of Temple Gate and do your best to avoid its crazed inhabitants as you fight to locate your partner.
Haunted by your troubled past, look for answers as you uncover the ever more disturbing secrets lurking beneath the town and the twisted ambitions of its charismatic leader.
Both Nioh and Outlast 2 are available to download from PlayStation Store between November 5 and December 3.
In the meantime, you still have a few days left to pick up October's PlayStation Plus titles, which includes The Last of Us Remastered and MLB: The Show 19. Both games are available to download until November 4.
For more information on PS Plus benefits, please visit our webpage.