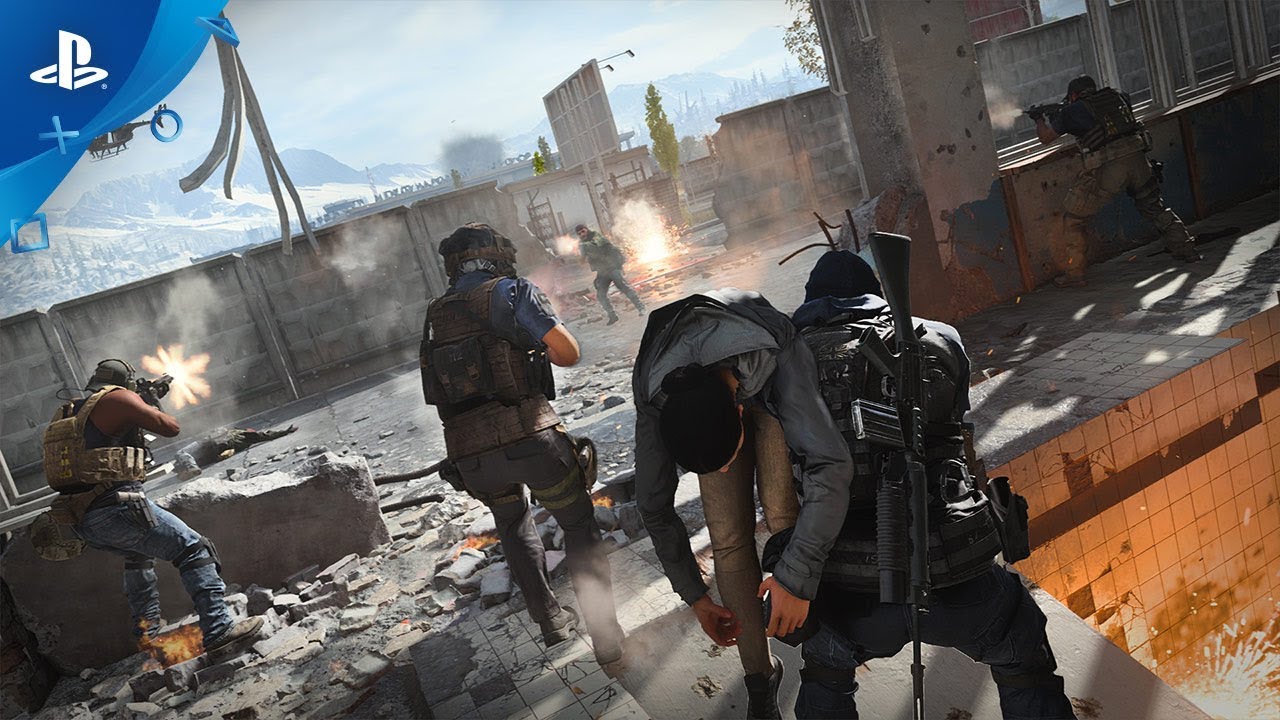 Pick up where Campaign concludes and deploy alongside your squadmates to sever a global terror organization's access to weapons, funds, intelligence, and hardware.
Special Ops marks the return of one of the series' most-beloved game modes. In Modern Warfare, the cooperative-focused mode is reimagined as a collection of expansive, interconnected Operations against a new threat stemming from the Eastern Hemisphere.
In Special Ops, players will assemble into strike teams of four to execute multi-phased objectives, which together will advance the overarching story of Modern Warfare.
Here's a quick tour of what Special Ops has to offer:
Operations
Special Ops includes different experiences that take place on a wide variety of maps. The largest and most involved multi-stage experiences are called Operations. These four-player, matchmaking-supported activities unfold around the city of Verdansk, and pit players with destroying the logistics of the Al-Qatala army.
There are plenty of ways to play. In some Operations a stealthy approach may be prudent, but hopping into a tank, helicopter, or ATV opens up tactical options. The choice will always be yours, but the enemy will respond to your tactics, meaning the outcome of any battle can change.
In Operations, you'll be able to carry over all the Operators, Loadouts, and Progress made in Multiplayer.
Special Ops at launch will include four multi-stage Operations, with more scheduled to release post-launch.
Missions
Missions serve as a focused complement to the more complex Operations, and you can play solo or with up to four players. Missions will test your proficiency with specific weapons, killstreaks, and other tools, and are designed to be extremely replayable. In Missions you're able to achieve a 1, 2, or 3-star ranking based on your performance.
Survival Mode
Unrelated to the Special Ops Operations and Missions is an additional wave-based horde mode known as Special Ops Survival. This is an exclusive,* additional cooperative mode for PS4 Call of Duty: Modern Warfare players that pits you and up to three of your friends against enemy forces in intense cooperative combat on one of three Multiplayer maps. In Special Ops Survival Mode, you will fight off waves of increasingly difficult and determined combatants in a variety of experiences.
Special Ops Survival Mode is exclusive to PS4 until Oct. 1, 2020.
Completing Special Ops content will unlock rewards including new items and equipment that can be utilized in both Multiplayer and Special Ops Modes.
Assemble your squad and report in on October 25th. We'll see you there, soldier.
*Play Special Ops Survival Mode First on PS4. Timed Exclusive content until Oct. 1, 2020.