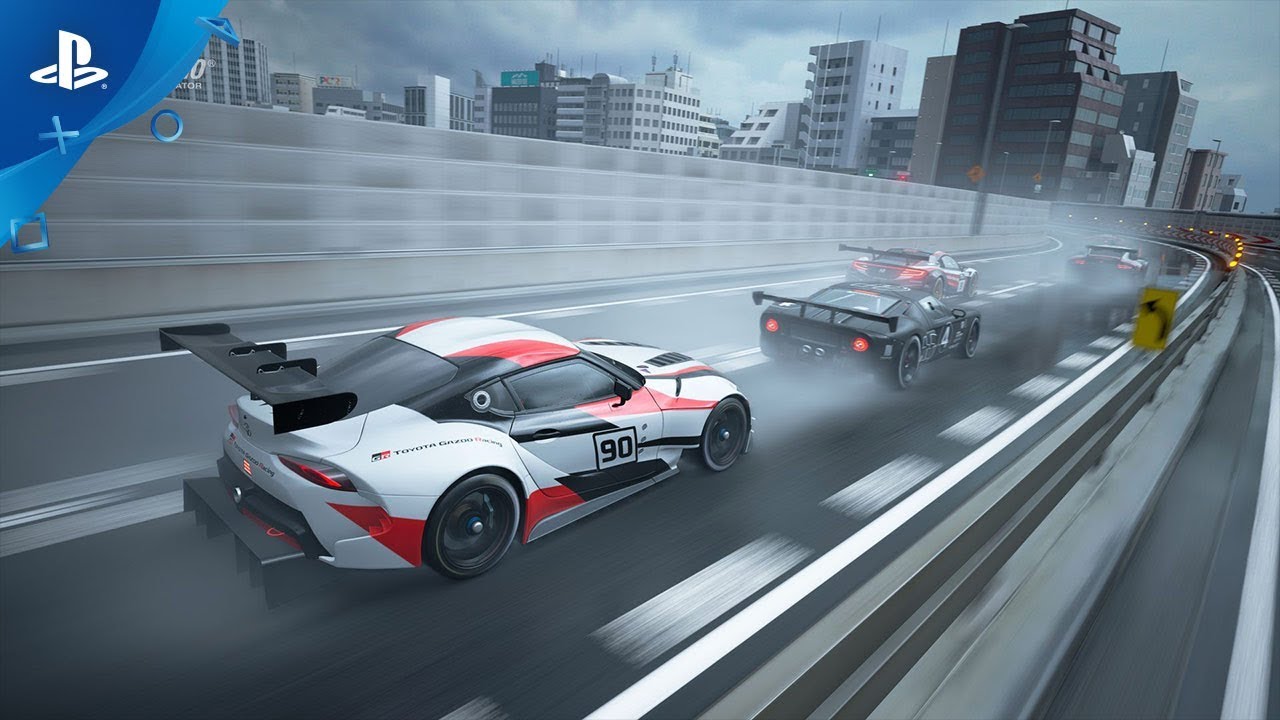 The September update includes the Chevrolet Corvette StingRay Racer Concept and seven new rounds in GT League.
In today's
update, we have some classic sports cars from the 70s including an old and new example of Chevrolet engineering. Rain has also been added to the Central and East loops of the Tokyo Expressway creating some new challenges in this scenic city track.
The update is available for everyone to enjoy starting from today.
If you missed the news earlier this month, I am also pleased to announce our partnership with Michelin as the official tire technology partner for Gran Turismo. As such, you will find a wealth of new Michelin related content in brand central and throughout the game.
We also announced an exciting collaboration with Porsche, which will bring the Taycan Turbo S to Gran Turismo Sport as free DLC by October! We also confirmed the 971 Living Legend will be coming next year, as well as Porsche designing a Vision Gran Turismo car.
New Vehicles
In total, four new vehicles will be available:
Chevrolet Corvette StingRay Racer Concept '59
Chevrolet Camaro ZL1 1LE Package '18
Ferrari 365 GTB4 '71
Dodge Super Bee '70
Featured Vehicle: Chevrolet Corvette StingRay Racer Concept '59 (Gr.X)
Debuting in 1953, the first generation Chevrolet Corvette would go on to win numerous trophies in the world of racing. The next step was the development of the Corvette SS race car which debuted in 1957, a project led by Zora Duntov — the man often dubbed 'the father of the Corvette.'
While aesthetically similar to the base Corvette, the underpinnings of the SS were completely different. Designed for use in racing, it featured a shortened tubular frame upon which was mounted a 302 BHP fuel-injected 283 engine, and the car achieved a top speed of 181.4 mph in testing.
However in the same year those plans were scrapped after the American Automobile Manufacturers Association (AMA) agreed to ban the direct participation of manufacturers in racing, following a number of accidents in NASCAR and other motor sporting events. There was a successor to the SS though, in the form of the StingRay Racer.
The car inherited the frame and body covering the engine, almost as is, from the Corvette SS. The final car, created by the newly appointed GM Styling department Chief, Bill Mitchell, and designer Larry Shinoda, also borrowed styling elements from a blackballed next-generation Corvette prototype.
This StingRay Racer entered a variety of races as a private personal race car of Bill Mitchell, and won two consecutive SCCA Class C modified titles for 1959 and 1960. Its styling also had great influence on the design of the 2nd generation Corvette which appeared in 1963.
New Weather conditions
An option for rain weather condition has been added to the Tokyo Expressway — Central and East Loop track.
GT League
Seven new rounds have been added to the GT league.