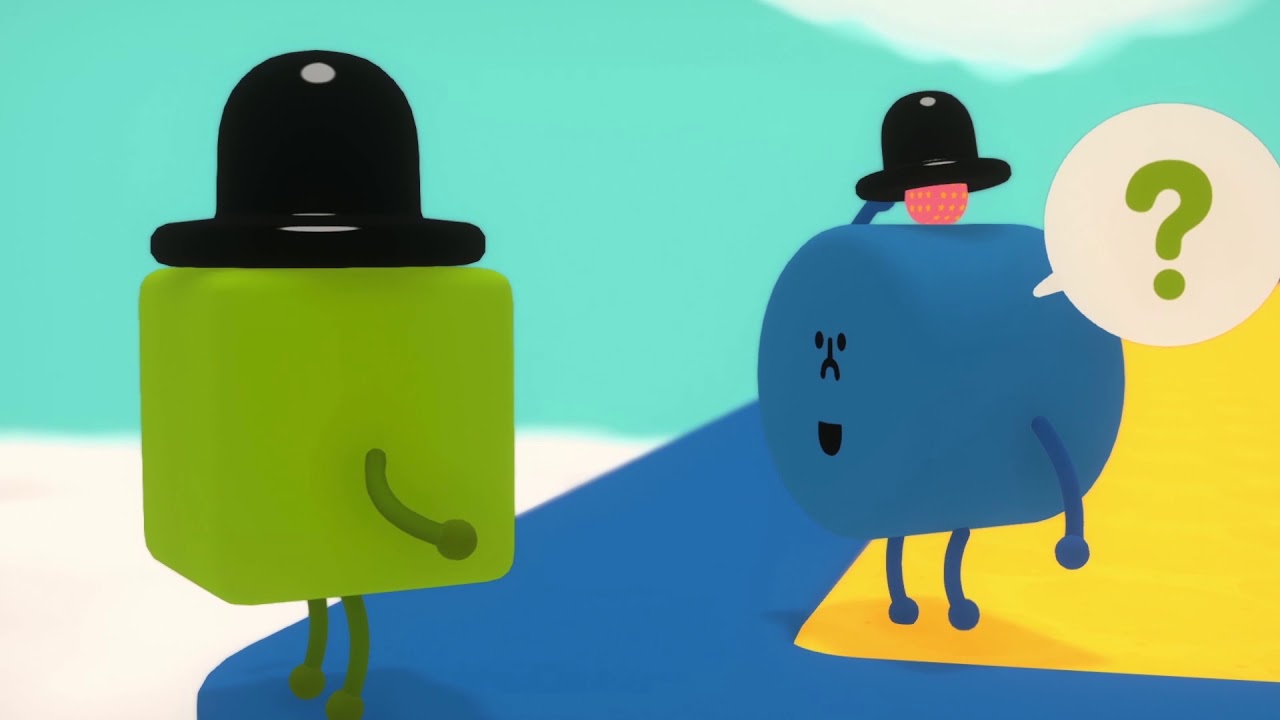 Join hands with the whimsical new adventure from the mind behind Katamari Damacy later this year.
Today's State of Play broadcast marked the long-awaited return of Wattam, a whimsical, wonderful world that springs from the mind of Keita Takahashi, famous for his work on Katamari Damacy and Noby Noby Boy.
With Wattam's release date slated for December, the Blog team emailed the famed developer to learn more about his latest creation. Read our full Q&A below.
PlayStation.Blog: What is the most important rule you've tried to abide by while creating Wattam?
KT: I am not sure if I have any specific rules of game development. But I might have similar thing. Now I have two kids, and taking care of them is sometimes harder than game development. When I was working at Namco, I had been working from 10am to 10pm every day. But I can't do that now. I have to help my wife as much as possible. Of course, I have talked about game and design with the team a lot, but I didn't have any time besides making Wattam at the office. So I had been eating lunch while working on my desk. But anyway, I am not a person who likes to talk a lot, haha.
PSB: What is the goal you're trying to achieve with the final product?
KT: Same as usual, I just wanted to make the game I have never played before.
PSB: In a brief way, can you describe how to play Wattam?
KT: Turn on the PS4 or PS4 Pro, grab the controller, buy/download Wattam (thanks) and hit button to start the game.
PSB: What has changed since you first shipped Katamari Damacy way back in 2004?
KT: I don't think I have not been changing anything myself, besides that I have a family and also gaining weight, but this world has been changing a lot in bad way unfortunately. I'm sad, and thinking what the videogame can do for it…
PSB: What's one lesson you've learned about game development since Katamari Damacy that you would recommend to newer or aspiring creators?
KT: Trust your team, but sometimes you need to fight with them for making good games. Believe yourself and your ideas, but you always have to doubt yourself and your idea to make good games.
PSB: The games you've released to date have embraced absurdity as a theme, but they always feel incredibly pure and welcoming. How do you make a game like Wattam weird without running the risk of alienating players?
KT: It's a difficult question to answer correctly because I have never had that sense of the risk of alienating players in my game dev life, haha. Maybe I am a just selfish designer who doesn't care about players. Sorry.
PSB: What emotions do you hope players feel while playing Wattam? How do you create situations in the game to evoke those emotions?
KT: I hope just having a fun time even if you saw some glitches. Wattam is a kinda narrative-based game more than you expected, so if I said something, it might be a spoiler:)
PSB: If you could remake any game from PlayStation history as a different genre, which game and genre would you choose? How do you think that game would play?
KT: I would say ICO. I want to swap a boy for a girl.
---
State of Play September 2019: All the Announcements
---