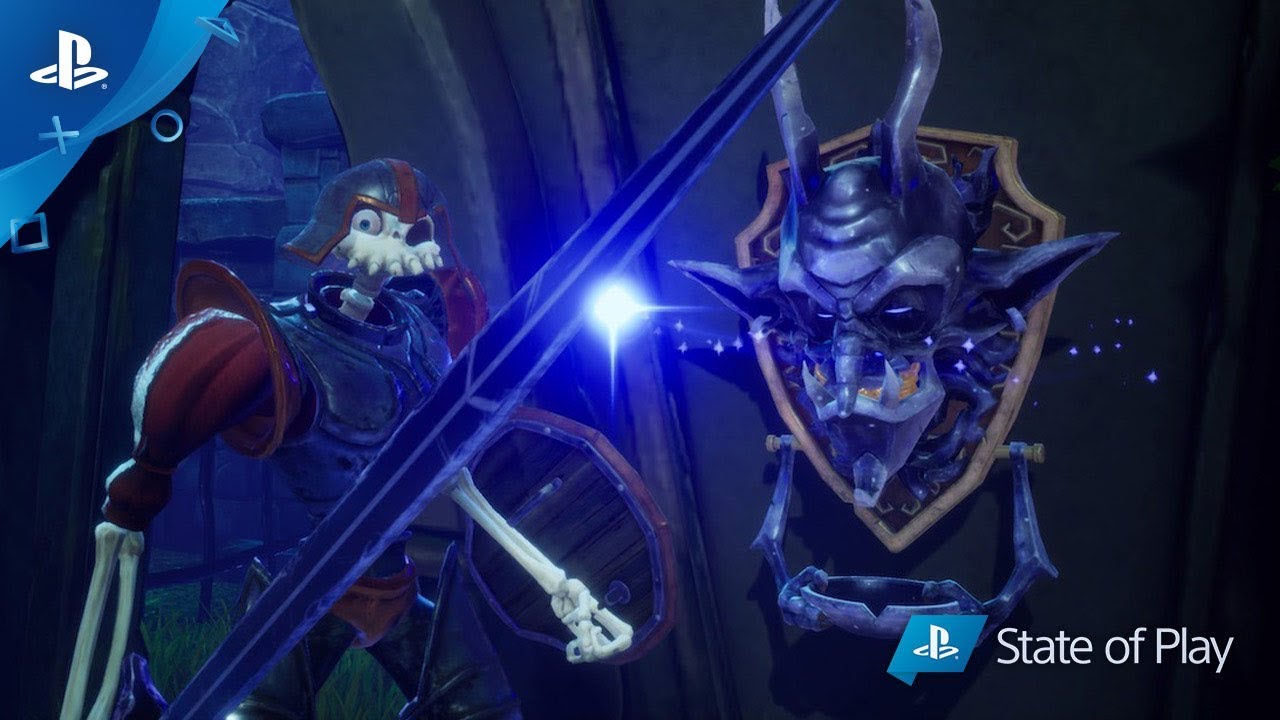 Dust off those bones and clear out the spider webs - the MediEvil Short-Lived Demo is live today!
Brave knights of Gallowmere, rejoice! Shamble your way through the graveyard as you slice through Zarok's resurrected zombie horde – just don't forget to grab your sword from the crypt!
And make sure to keep your single eye out for the Dan's Helmet item – an elusive piece of armor that appeared in the Japanese version of the original PS1 title. Picking up Dan's Helmet early within the demo will reward players with an extra challenge when equipped in the full game, so don't miss out!
---
---
is only available until October 7th at 12:00am Pacific, so don't miss this chance to re-live a piece of Sir Dan's legend!
Sir Daniel will be revived in glorious native 4K* when this classic PlayStation game, remade from the grave up, launches on October 25, 2019.
*PS4 Pro and 4K display device required to view in 4K
---
State of Play September 2019: All the Announcements
---