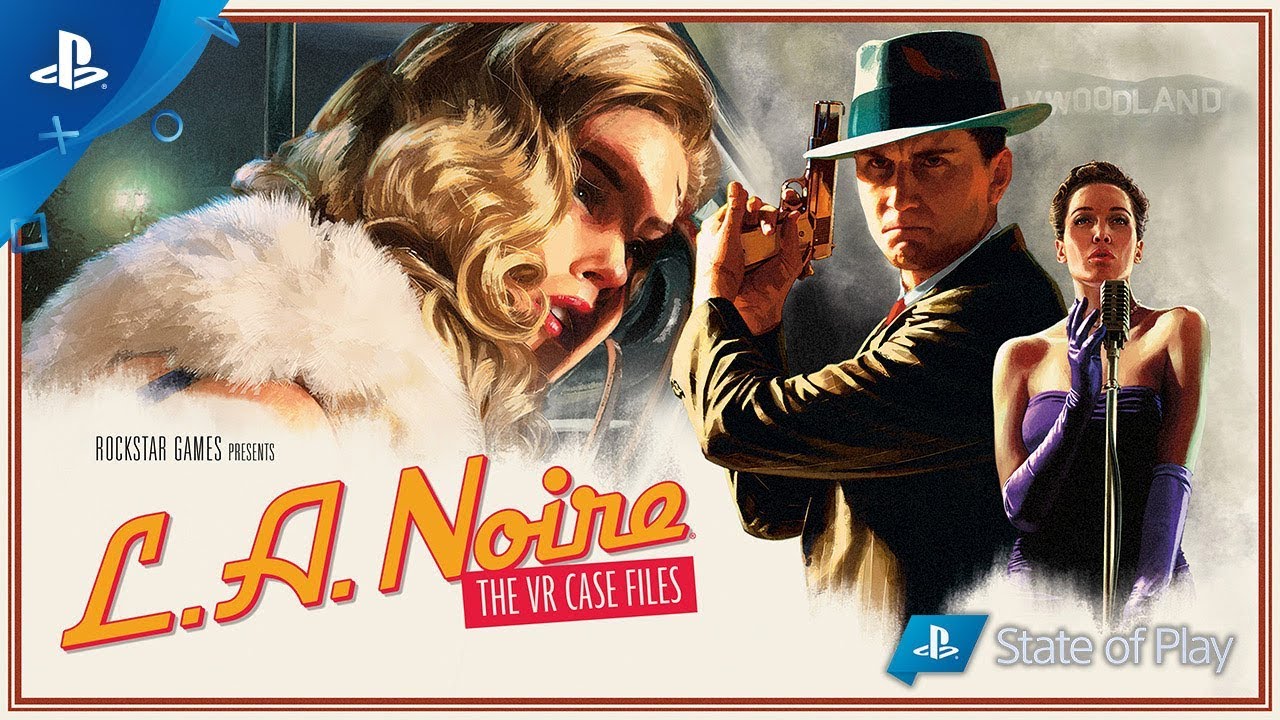 With new gameplay features, technical upgrades and a special discount for owners of L.A. Noire on PS4.
L.A. Noire: The VR Case Files – which includes seven self-contained cases from the original game rebuilt specifically for virtual reality – is now available for PlayStation VR.
Step into the painstakingly recreated world of 1940's Los Angeles through the eyes of Detective Cole Phelps as you solve cases from across all five desks of the original L.A. Noire, including: Upon Reflection, Armed and Dangerous, Buyer Beware, The Consul's Car, The Silk Stocking Murder, Reefer Madness, and A Different Kind of War – each picked for their suitability to the virtual reality experience.
In addition to cases to solve, L.A. Noire: The VR Case Files for PlayStation VR allows Detective Cole Phelps to let off some steam with three fun new minigames designed to take full advantage of the game's unique VR mechanics:
Boxing: Step into the ring as Cole Phelps and take on 12 different opponents
Speedcar Racing: Race classic 1940's "Speedcar" vehicles against AI opponents on three new dirt tracks
Shooting Galleries: Keep your eye in with target practice in four different shooting galleries, each with their own challenges, targets and weapons
L.A. Noire: The VR Case Files for PlayStation VR also delivers an enhanced technical experience specifically built for the PlayStation system including greater draw distance and upgraded visual fidelity; new sitting and standing modes (including a new "Crouch" button for easier object inspection); enhanced navigation, locomotion and weapon tuning.
The latest enhanced version of L.A. Noire is also available for PlayStation 4, featuring the complete original game and all downloadable content.
Owners of L.A. Noire for PlayStation 4 will receive 25% off the purchase of L.A. Noire: The VR Case Files by clicking on the "Get VR Cases" selection in the console game's main menu.
---
State of Play September 2019: All the Announcements
---