New Q&A gives a first in-depth look at the development behind Spike Chunsoft's new detective adventure.
AI: The Somnium Files launches today! We're celebrating the global release here at PlayStation.Blog with an exclusive interview with the assistant director, Akira Okada.
In this new interview, you'll see why Okada is the brains behind all the challenges and puzzles you face in the game's Somnium and multi-branching paths.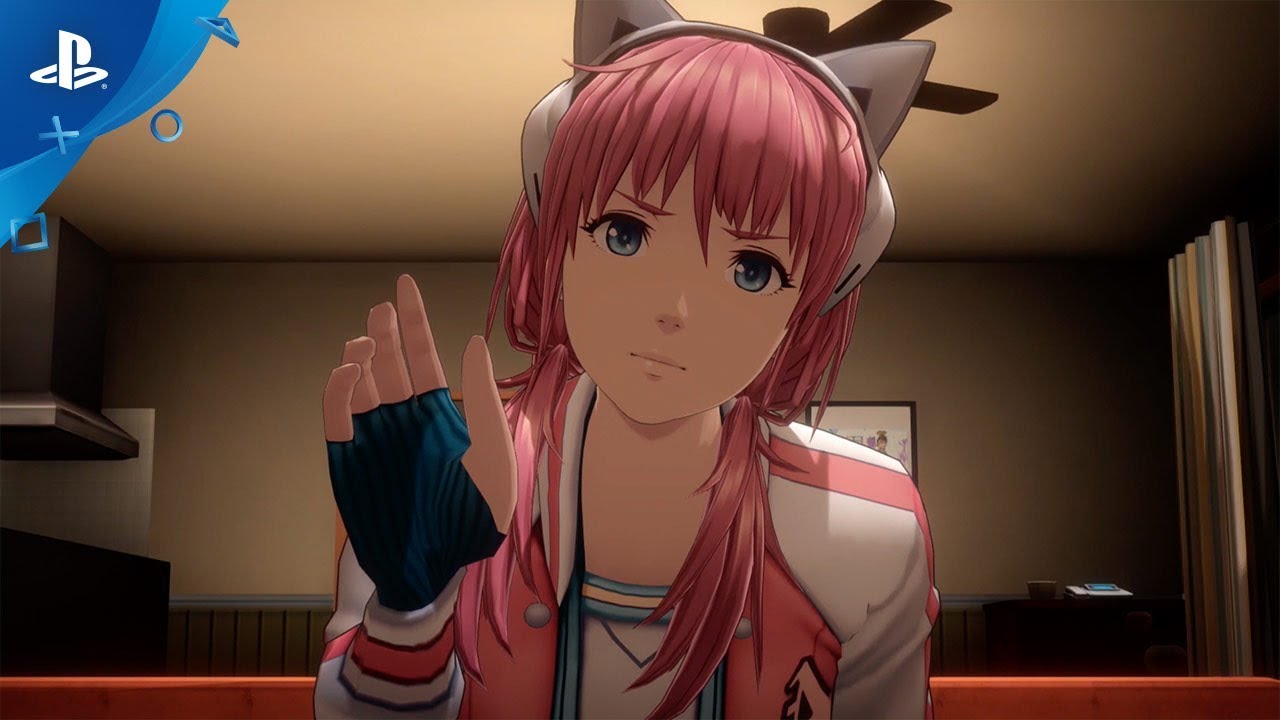 Ari Advincula: What were the particular challenges of having both an "Investigation" mode and a "Somnium" mode?
Akira Okada: How those two parts connect is an integral part of this game. I was in close contact with the scenario writer/director Uchikoshi, who was mainly involved with the "Investigation" part during development.
I was mostly in charge of the "Somnium" part. I would put in requests that I got from Uchikoshi into the Somnia, but sometimes I would need to request a change be made to the Investigation part in order for the upcoming Somnium part to work better. This back-and-forth style of development was flexible, but a challenge.
Also… I asked our team members about any recent dreams they had to look for usable ideas. However, they were too bizarre and we couldn't use them in the game. *laughs*
AA: What makes this project different from other projects you've worked on in the past?
AO: This was my first new IP, so everything was different compared to past projects.
Creating a new game system, smoothing out gameplay, creating a game that would be loved by the person playing it… All of that involved trial and error.
One big thing I remember was being told, "Do what you want to do" by the producer. I had major responsibilities, but besides that, I was able to do whatever I wanted to do. That was definitely different.
AA: What is your favorite part of the game and why?
AO: I love everything. I can't choose a number one favorite, but… if I had to pick one thing, it would be the cool, unique characters. Everyone feels very human and shows a range of emotions.
In the story, the characters act based on their feelings. When a character acts in a way you wouldn't expect or shows an emotion that they normally try to hide, I know that everyone playing will grow to love them. They'll want to see the story of these characters.
The character I like most is Mizuki. Because she's so cute!
AA: What is your favorite Somnium and why?
AO: Sorry, but… can I give you two?
AA: Of course! *laughs*
AO: First would be Iris's Somnium. She has a totally different dream depending on the day. In the third day of the story, one route will let you dive into her dream. That dream world shows you something you wouldn't expect from a bright, cheery girl like her. When I created this stage, I got a good reaction from the team, so I was pretty confident in it.
At the end of development, I remember playing through this stage with my palms getting sweaty, even though I was the one who came up with it!
The other one is Ota's Somnium. That dream world is filled with his heroism, fragility, vanity, and hobbies. It was so much fun creating his dream world. I was laughing constantly while making it.
AA: Do you have any special comments on what it was like working on AI: The Somnium Files? Or a special behind-the-scenes story you'd like to share?
AO: The beginning of development was constant trial and error… I haven't told a lot of people this, but there were a lot of preliminary ideas for the Somnium part: VR, a Sound Novel, a pop-up picture book… there were really a lot of them. But none of them hit the spot, so we got the executives of the company involved in brainstorming ideas which led to the form we have right now.
As development was coming to an end, there were many moments that brought us to tears playing through the game. Yes, the scenario is amazing, but it was the voices filled with emotion from our VAs, the amazing music, and the sound effects that did it.
I found this out later, but our staff members who get emotional easily all cried at the same scene. *laughs*
AA: Do you have anything you'd like to say to everyone reading this interview?
AO: The story waiting for you has unimaginable twists and turns. When you start playing, you won't be able to stop. The mystery will feed you more clues, suspicions and doubts.
The case at the focus of the plot is a serious one, but exchanges between characters are fun and sometimes a little suspect. When you've finished, you will hold the story in high regard. I would like you to see the ending of each story with your own eyes.