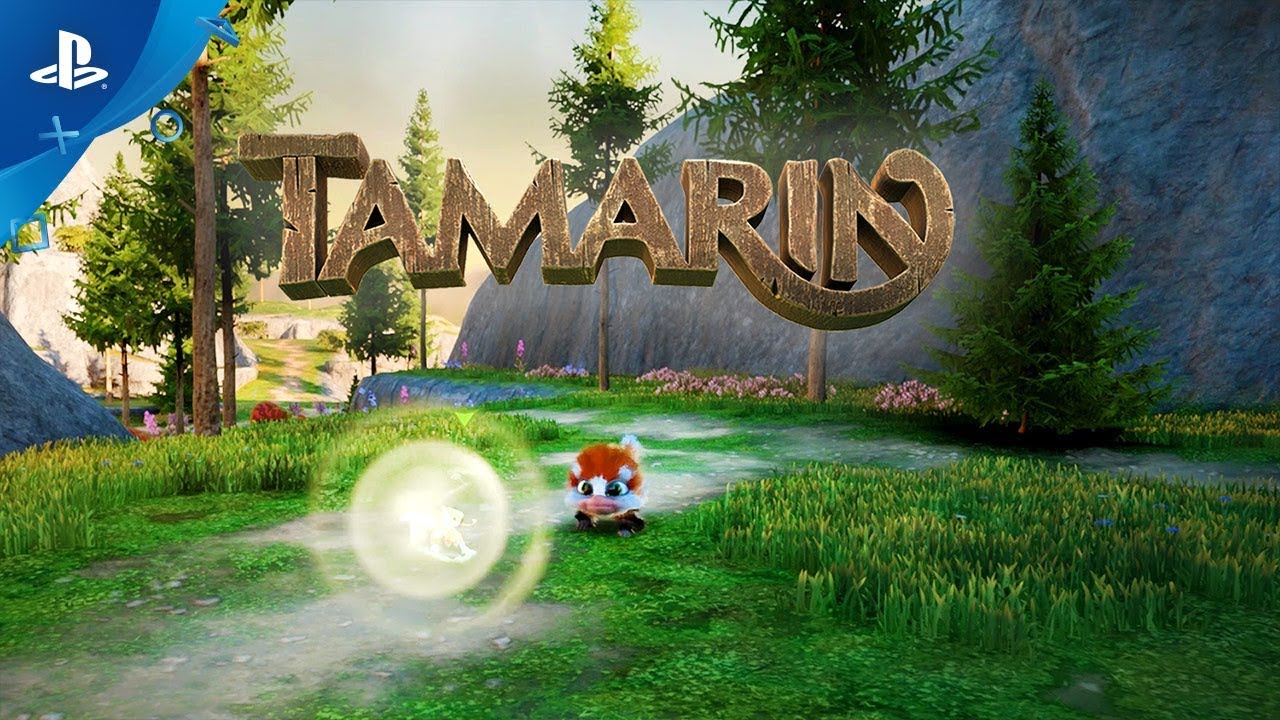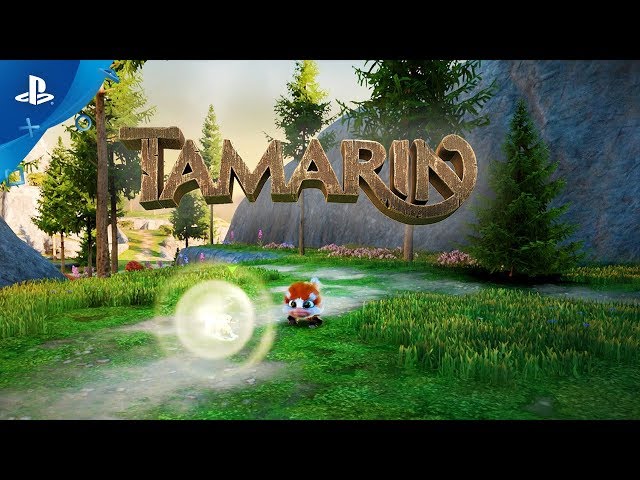 This whimsical adventure casts you as an adorable lil' critter... but looks can be deceiving.
Have you ever watched a cool animal and thought, wouldn't it be so much fun if I could do that?
In , you get to be a cute little agile monkey that leaps through beautiful forests, fjords and mountains. But have you seen a real tamarin?
What's special about them is not just how adorable they look, but how they have such energy as they leap. Ever since our game's development started in 2013, we've wanted to bring this feeling to your fingertips through tight, dynamic controls.
Alternating gameplay – how does that work?
The gameplay structure throws you into a varied and surprising experience by alternating between two styles of play:
First, you have action areas that play like a third-person shooter. Running on two legs, the tamarin can hold weapons and throw shurikens. The intensity builds as insect enemies work in groups and create formations in the air. As you head into the forest, an army of ants intelligently hide and ambush as they attack you.
But once the tamarin gives away his weapons, he is free to turn into the animalistic creature that he is. The little furball can roll, flip, swim, jump, sneak and so on through the open 3D landscape as he stumbles upon friends and enemies. If you're looking for the feel of adventure and 3D platforming, this is it!
But what's most enjoyable is doing what tamarins do best: leaping through the air at high speed, finding new places to go, or catching something that is just about to slip away. You'll put these abilities to good use when the tamarin encounters electric fireflies buzzing around — mysteriously uneager to get caught. Using their electric powers will be key to finding the ants' secret underground tunnels.
What are we doing to nature?
Tamarin is about nature, traveling the world, and seeing wildlife and new locations. There are so many beautiful places in the world. These days, fires are burning down huge forests and a lot of species are going extinct. The game has a deeper meaning if you can find it.
Leaving the open forests that the insects have invaded and going deep down, our main character faces the fight of his life to save nature and his missing tamarin family. In a web of passageways holding together the interconnected world of Tamarin, surprise is always around the corner. Watch out for dancing ants!
Tamarin will be available Q4 2019 on PS4, and is now available for preorder.