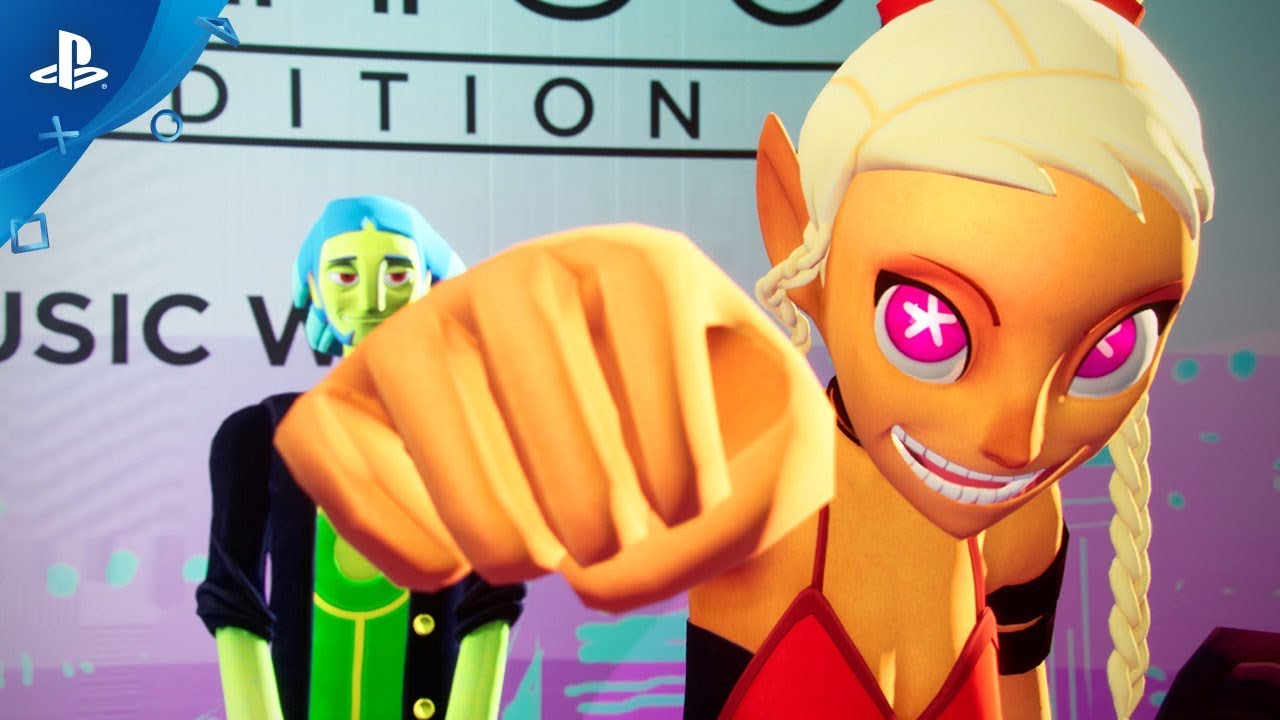 Musical revolutionaries Mayday and Zuke speak Japanese for the first time!
Hi everyone! My name is Idir and I'm Associate Producer on No Straight Roads. We have some exciting news today revealing the amazing voice cast that will be appearing in the Japanese version of the game, as well as the composer.
If you haven't heard of No Straight Roads before, it's a music-based action-adventure set in the world of Vinyl City, where our two heroes Mayday & Zuke must lead a musical revolution to take back the city from a corrupt EDM empire. The game plays like a traditional third-person action game but is inspired heavily by music. You can move and attack freely, and switch between Mayday & Zuke at any time, but keep an ear out for the music as enemies will always attack to the beat!
First up, we have Ayane Sakura who will be co-starring as Mayday, one of the game's main playable characters and guitarist of indie rock band Bunk Bed Junction. Sakura-san has lent her voice to many games and TV shows previously, but you might recognize her from Psycho-Pass and My Hero Academia.
We're also excited to confirm Jun Fukuyama (Joker in Persona 5) will be co-starring as Zuke, Bunk Bed Junction's drummer and the game's second playable character. As well as playing Joker in Persona 5, Fukuyama-san has featured in many other games and TV shows, including Code Geass and Dissidia: Final Fantasy.
Joey Bizinger, aka YouTube's The Anime Man, will also be playing the role of the 'Music Elitist', a supporting character that players will encounter while exploring the world of Vinyl City.
For the music, we're collaborating with Masahiro "Godspeed" Aoki. He's known to have been the composer of Final Fantasy XV: Comrades and the Sengoku Basara series, and the last part of the new No Straight Roads trailer features one of his pieces for the game.
As a small team making our first game, we're so grateful to have such incredible voice talent appearing in the game and are really excited to show you our new trailer giving you a first glimpse at their performances.
Thanks for checking out our trailer and we can't wait to show you more ahead of the game's release in early 2020.