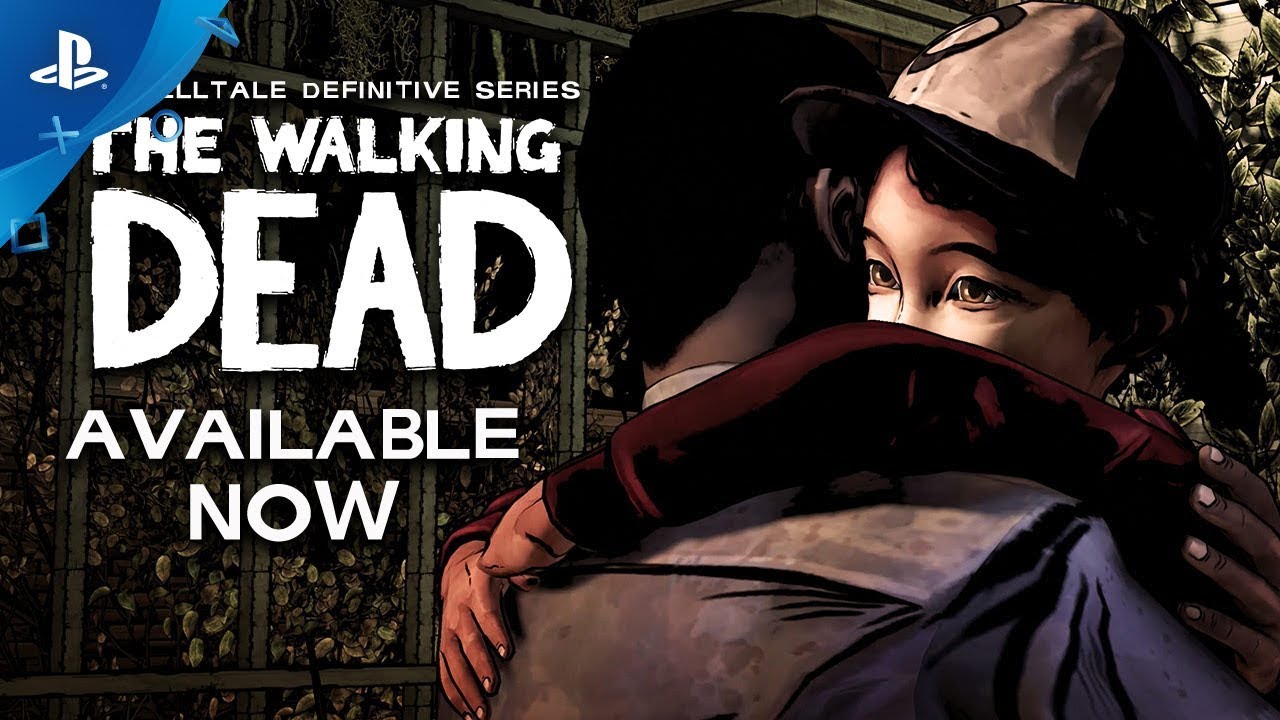 A final farewell to The Walking Dead.
I joined Telltale Games way back in 2011, before The Walking Dead's first season came out. It was my first ever "real" job in the industry, and while I was naive and terrified, the passion and kindness of the scrappy team made it a great place to learn. At the time, they were toiling away in the widely considered dead genre of "adventure games" and there was little reason to believe we'd ever be catering to more than a small but dedicated fanbase. Until, ironically, we made a game about zombies.
The Walking Dead's first season seemed special, even during production. It was a time of experimentation and risks. A time of strong creatives fighting for a vision they believed in and telling a story that was to become one of the all time greats. It taught me lessons I still use to this day. Its success was staggering, garnering more "Game of the Year" awards than anyone knew they even gave out. It broke hearts, expanded minds, and changed how storytelling in games was viewed and crafted.
Telltale expanded in size, moved to a new bigger office on a hill, and started making way more games in the style of The Walking Dead. Telltale became widely known as a bastion of quality storytelling, and breathed life into many different worlds and characters. More Walking Dead games were created, and fans followed Clementine as she fought and struggled and learned and grew across the years.
In the darkest moment of the series' history, Telltale shut down without warning. In addition to the human cost of this tragedy, The Final Season was only half-done, and there was a very real chance Clementine's journey would never see a conclusion.
Luckily, the original creators of The Walking Dead comics, Skybound, stepped in and through sheer force of love brought the season back from the grave, finished by an all ex-Telltale staff with the creative vision that we had originally intended. Miracles like this are not common in the games industry. Dead games don't come back to life, and they don't put the original team back to work, yet here we are today.
Because of this legacy, of how much The Walking Dead meant to so many, it was an honor to help Skybound Games put together The Walking Dead: The Telltale Definitive Series. It's a loving tribute to the series crafted by a team wholly ex-Telltale. A few of us have been here since season one! We wanted to celebrate the blood, sweat, and tears of the hundreds of developers that made these games. We were driven by not letting them down, and by giving the fans something we're truly proud of.
Honestly, this entire thing never would have happened had the fanbase not been so passionate about the series. The outcry of sorrow and support when Telltale shut down had no small part in bringing The Final Season back to life. It did the same for The Telltale Definitive Series, a package made with the super fan in mind. We did this for you. So thank you for loving Clementine so much. Your love gave a whole team of developers jobs, let a story find its ending, and let us give you the tribute to the series it's always deserved. As Clementine herself said… thank you, for everything.