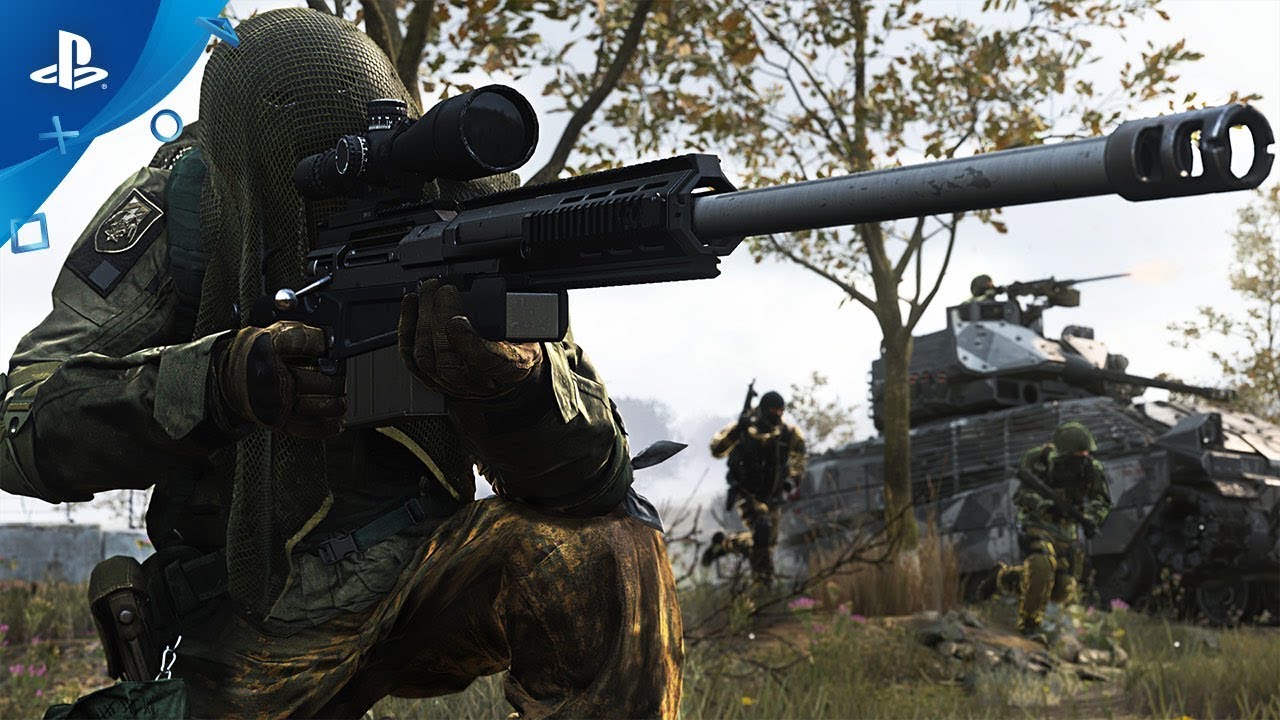 Coming first to PS4. Learn how to obtain and redeem your code, pre-launch plans, and what's happening across both Beta weekends.
Following the success of the Modern Warfare 2v2 Alpha, which was the biggest Alpha or Beta in Call of Duty history on PS4, the time has come to check out even more Multiplayer content: The Beta rolls out this week!
Get an early look at a collection of several maps and modes Call of Duty: Modern Warfare has to offer before it releases on October 25. Be among the first to experience the intense multiplayer action, ranging from the quick, close quarters 2v2 Gunfight mode, to traditional 6v6 multiplayer gameplay, and larger player count firefights. Try new gameplay mechanics, including bullet penetration, gun mounting, door breaching, and night vision multiplayer gameplay maps featuring night vision goggles (NVGs) that allow for an amazing tactical experience.
Beta Weekends: What's the Plan?
There are two weekends of Modern Warfare Beta content. Each "weekend" lasts a total of around five days, scheduled to begin each Thursday morning at 10am Pacific and ending on Monday morning Pacific (with exact content conclusion timing still to be decided).
Weekend 1
PS4 Exclusive Beta
The first Beta Test Weekend is exclusively for PS4 owners, running from Thursday, September 12 to the morning of Monday, September 16.
Early Access
The first two days of the weekend — Thursday, September 12, and Friday, September 13 — are available for early access to players who have pre-ordered Modern Warfare on PS4. Check your local retailer or PlayStation Store for pre-order information.
Open
The rest of the Beta period, from Saturday, September 14, to the morning of Monday, September 16, is free to all PS4 owners. If you've got a PS4 and an internet connection, you should be good to go, though PlayStation Plus may be a requirement in some territories.
Weekend 2
All Players (Crossplay)
The second Beta Test Weekend is for all players, starting Thursday, September 19, and running to the morning of Monday, September 23.
PS4 owners: If you're a PS4 owner, regardless of whether or not you pre-ordered the game, you can resume and continue to play the Open Beta free for the entire Weekend 2 period (both the Early Access and Open periods).
Early Access
The first two days of the weekend — Thursday, September 19, and Friday, September 20 — are free to all PS4 owners and do not require a pre-order.
Open
The rest of the Open Beta period, running from Saturday, September 21, to the morning of Monday, September 23, is accessible to all players, regardless of pre-ordered status. As a reminder, the Weekend 2 of the Beta Test will include crossplay.
Preparing for Beta (Pre-Orders Only)
to play the Beta for the longest possible time. Once you pre-order, you'll be able to access a Redeem Code. This is the key to accessing the Beta, so follow these instructions to access the Open Beta as early as possible.
Retail Pre-Order Players
Accessing Your Beta Code: Check the email of the address that's attached to your Call of Duty account. If you don't see this email in your inbox, check your spam/junk folder. If you find the Beta Codes email in either of these folders, make sure you mark these emails as "Not Spam" so you can continue to receive important messages from Call of Duty. Head to callofduty.com/redeem and log in with your COD account. If you don't find the email in either place, or your beta code on the redemption site, reach out to Player Support.
Downloading the Beta: Once you've received your Beta Code, go to PlayStation Store. Select 'Redeem Codes'. Enter your Beta Code and the download will begin!
Digital Pre-Order Players
Beta Code Not Needed: If you pre-ordered Modern Warfare digitally, you are automatically ready to download the Beta. Look for instructions regarding preloading availability, then visit PlayStation Store, search for Modern Warfare, and follow the prompts to install the Beta.
The Preloading Plan
You will be able to preload the Beta prior to Thursday, September 12, (PS4 only). Watch Call of Duty's and Infinity Ward's social media channels for precise times.
Let the Beta Begin!
Content Roll Out: Expect an epic and ever-changing series of Maps, Playlists, and other content drops throughout the Beta Test Weekends, with surprises and a great deal of content to access. Looking for more precise details on available content? Watch Call of Duty and Infinity Ward on social media for more info.
*MP Beta Early Access starts September 12, 2019; Open MP Beta begins September 14, 2019 on PS4 system. Actual platform availability and launch date(s) of MP Beta subject to change. See www.callofduty.com/beta for more details. Minimum Open Beta duration is 2 days. Limited time only, while Early Access Beta Codes last, at participating retailers. Internet connection required.