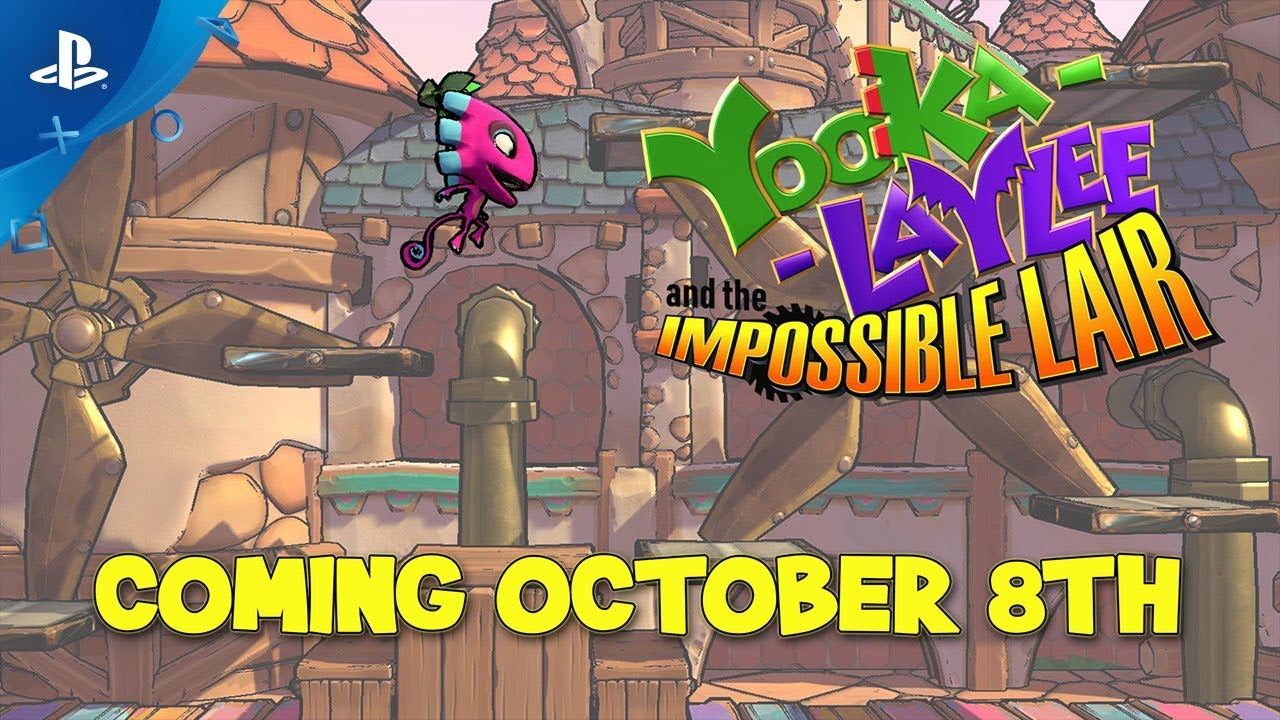 Combining tonics in Yooka-Laylee and the Impossible Lair will switch things up in millions of ways.
We are excited to announce that Yooka-Laylee and the Impossible Lair will be coming to PS4 October 8!
Since the initial reveal of Yooka-Laylee and the Impossible Lair, Tonics have been a tough secret to keep. If you played Yooka-Laylee you will be familiar with Tonics. They granted bonuses like additional health, more energy, or accented Yooka's lizard butt with some very tight blue shorts.
In Yooka-Laylee and the Impossible Lair, we've added loads of extra ingredients to Tonics for some good old reinvention. This time around they can be combined, too! We asked one of our programmers to calculate how many different tonic combinations were possible and he reckons that number sits at over a million. We'll take your word for it, Joe.
Tonics can be used to alter:
Gameplay Rules
Players can use tonics to adjust gameplay rules, such as adding more checkpoints or removing them altogether.
Visuals
Tonics offer a variety of ways to change the appearance of a level. If you're a fan of blocky green visuals that remind you of simpler times, the "Game Bee" Tonics are right up your street.
Player Skin
If you've just about had enough of Yooka's tail, you can remove it with a Tonic.
Player abilities
Various Tonics enhance your abilities! Run, swim and climb faster, and double up on those gracious twirls.
We've had a lot of fun in the office playing around with Tonic combinations. Removing Yooka's tail and giving him more human-like proportions seems to be popular with our resident weirdos…
We're looking forward to seeing the Tonic combinations that the community comes up with when Yooka-Laylee and the Impossible Lair launches on PS4 October 8!