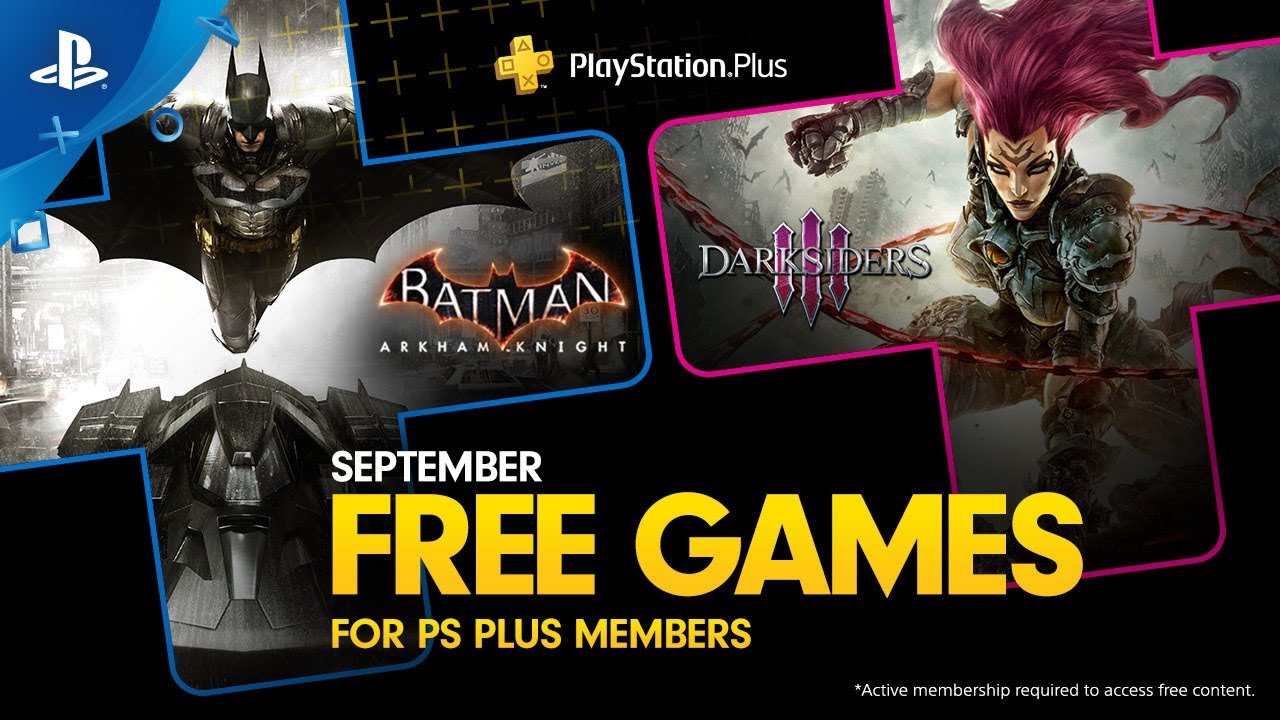 Become one of the four horsemen of the apocalypse or the caped crusader himself in next month's lineup.
Don Batman's cowl and stalk the rooftops of Arkham City, or unleash your inner fury in the savage third chapter of the Darksiders series, in your next batch of PlayStation Plus monthly games, available to download starting Tuesday, September 3rd.
Let's take a closer look:
Batman: Arkham Knight
Descend into the besieged streets of Arkham City as DC's most-iconic crime-fighting crusader in Rocksteady's neo-noir action adventure and explosive finale to the Arkham series.
Pull on the legendary black cowl and explore the vast neon metropolis, grappling up walls and vaulting across rooftops, gliding between buildings, or tearing through the streets in the super-powered Batmobile.
Go up against some of the caped crusader's most iconic enemies, including Scarecrow, Harley Quinn, Killer Croc and more, using brutal hand-to-hand combat and an array of gadgets to liberate the over-run city once and for all.
Are you ready to become the Batman?
Darksiders III
A visceral hack-and-slash action adventure, Darksiders III places you in a dark fantasy world filled with diverse environments, dangerous foes, hidden secrets, and weapons and abilities to unlock.
Take on the role of Fury, the most unpredictable and enigmatic of the Four Horseman, as she returns to the scorched Earth to hunt down and destroy the Seven Deadly Sins. Track down each of the Seven Deadly Sins, slay their minions, and restore the balance between good and evil on Earth.
Let the apocalypse begin…
---
Both Batman: Arkham Knight and Darksiders III will be available to download from PlayStation Store between September 3 and September 30.
In the meantime, you still have a few days left to
.
is a lightning-fast, futuristic racing experience filled with death-defying circuits and cunning combat, while is a tense stealth shooter set at the height of World War II.
Both games are available to download until September 2.
Let us know how you get on with August and September's titles in the comments and we'll see you again next month.