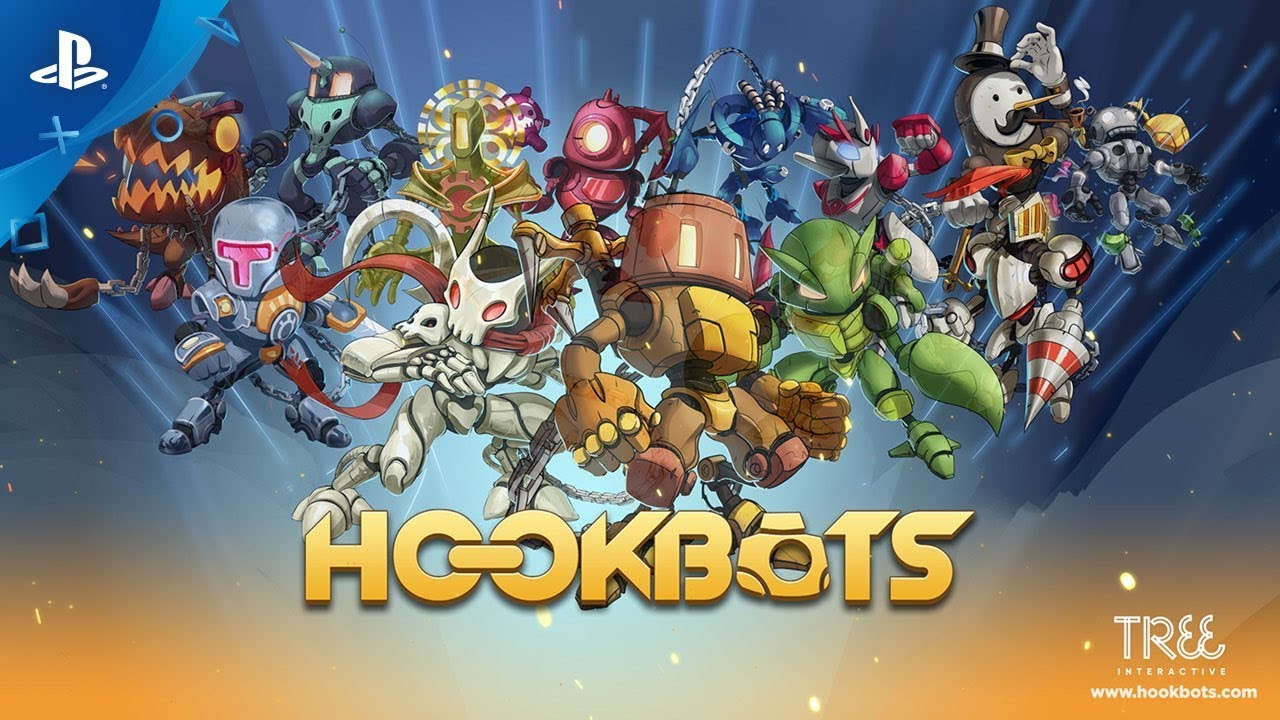 Craft bots and battle friends across 14 game modes.
Couch multiplayer games are taking back their golden spot in gamers' living rooms, gathering friends again around your console.
is a good example of an indie-developed party game that's making couch multiplayer hot again. Here are five ways they're doing it.
1. Up to 14 game modes
Tree Interactive, the indie studio behind Hookbots, understood that if you want to create a good couch game, you must fill it with tons of game modes. That's why Hookbots is not just a fighting game, but a compilation of 14 different ways to crush each other's bots. Hold the Flag, King of the Ring, Robo Bomb, Volleyhook, Baskethook, Hookball, Big Boss, Coin Collector, Color Rings, Team Deathmatch and many more modes promise to keep you playing until neighbors complain about noise.
2. More than 99 variations to craft characters
A key component to avoid game fatigue character customization. In Hookbots, the characters you unlock and enemies you destroy allow you to craft new unique bots that will represent your mechanized alter-ego against your friends. From knights and metal dinosaurs to bounty hunters and space warriors, you can design your perfect bot to surprise your friends on the next game night.
3. Active devs/gamers community
By default, a couch game means socializing with people around you. That's why it made a lot of sense for Tree Interactive to involve players since the beginning of Hookbots' development, where specific game mechanics designed with competitive play in mind were tested. In fact, tons of ideas from the community were published with the final game. Now that Hookbots is releasing, their Discord community just keeps growing and growing, allowing both gamers and developers to polish what makes a perfect couch game even more.
4. Unlockable content without microtransactions or loot boxes
Just like the good old couch games, Hookbots rewards playing, not spending. The game offers you new content (skins, game modes, stages and more) not by the money you put in, but for the skills you and your friends shows playing face-to-face.
5. It's actually fun to play!
When was the last time you gathered around your PS4 with three of your best buds? Hookbots offers you hours of chaotic madness without worrying about a random online bully messing around. It also gives you a good excuse to hang out with your friends each Friday night. And if you want to improve your skills on your own, there's always a Solo Mode to level up.
Hookbots launches August 28th for $19.99 USD.