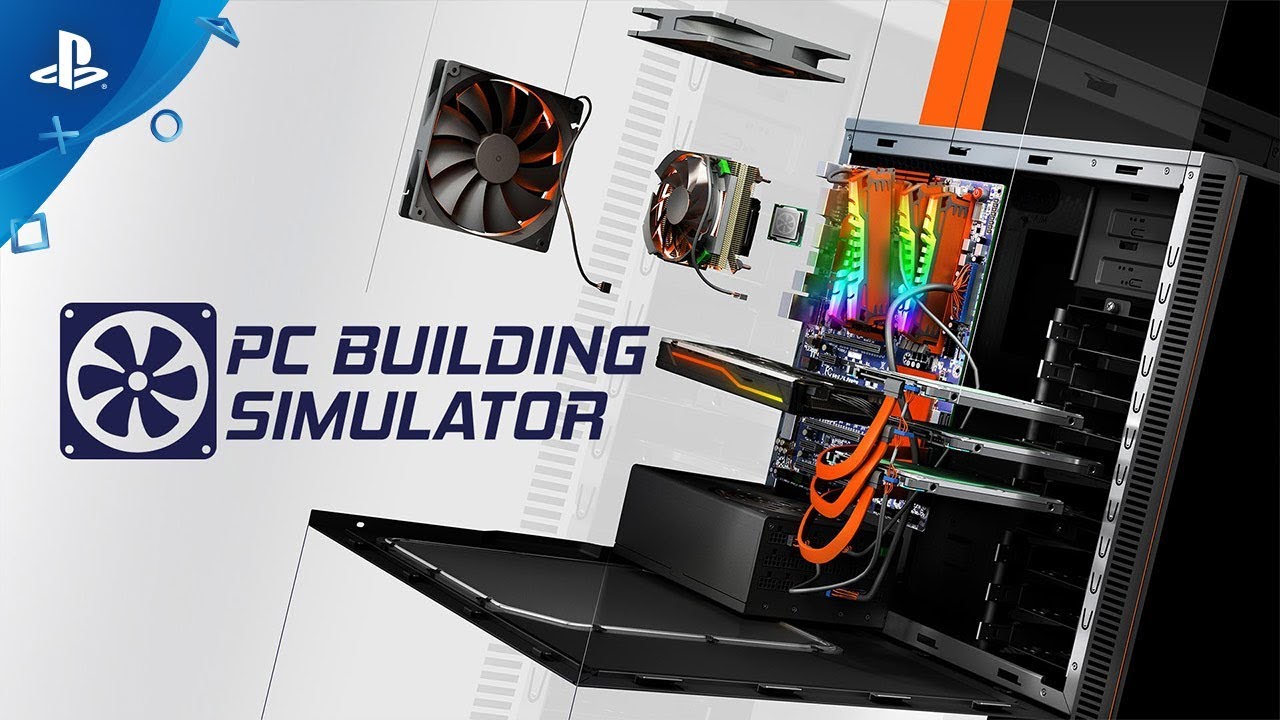 Build and repair PCs on your PS4. Yes, really.
It's time to start building and repairing PCs. On your PlayStation! If you're new to PC Building Simulator, here's the low-down. The hit PC repair and building title is a game of two sides. Story mode, where you run a PC repair workshop — fixing up customers' machines, ordering parts and keeping the shop's accounts in the black. And Free Build mode, where you can create your dream PC using thousands of official parts from manufacturers like Intel, AMD, NVIDIA, ASUS and NZXT.
Run your own PC repair shop in Career Mode
Uncle Tim's skipped town, and he's left you to run his PC repair business. Jump on the office computer, accept jobs by email and wait for customers to drop off their machines. Start simple, clearing out dust-clogged cases, removing viruses and upgrading memory. In no time you'll be swapping out CPUs like a pro. Thermal paste? It practically runs through your veins.
Build your dream PC with realistic licensed parts
Get creative in Free Build mode with over a thousand real-world parts. Choose a case from manufacturers like NZXT, Cooler Master and Fractal Design. Use EKWB's liquid cooling system to keep your thermals under control, and make the whole rig look amazing with programmable LEDs and color-coded cables. PC building is an art as well as a science.
Go deeper with realistic hardware and software simulation
Overclock your CPU in the BIOS to push your system's performance to the limit. Discover that some seemingly identical CPUs can be faster than others with the game's realistic parts-binning algorithm. Become an expert tweaker, using 3DMark Benchmarks to push your PC's performance to the ragged edge, staying just the right side of the Blue Screen Of Death.
PC Building Simulator's viral success has led to a worldwide fan community, and today we're super excited to bring PS4 players into the fold. So roll up your sleeves, roll out your anti-static mat and start running your own PC shop today.