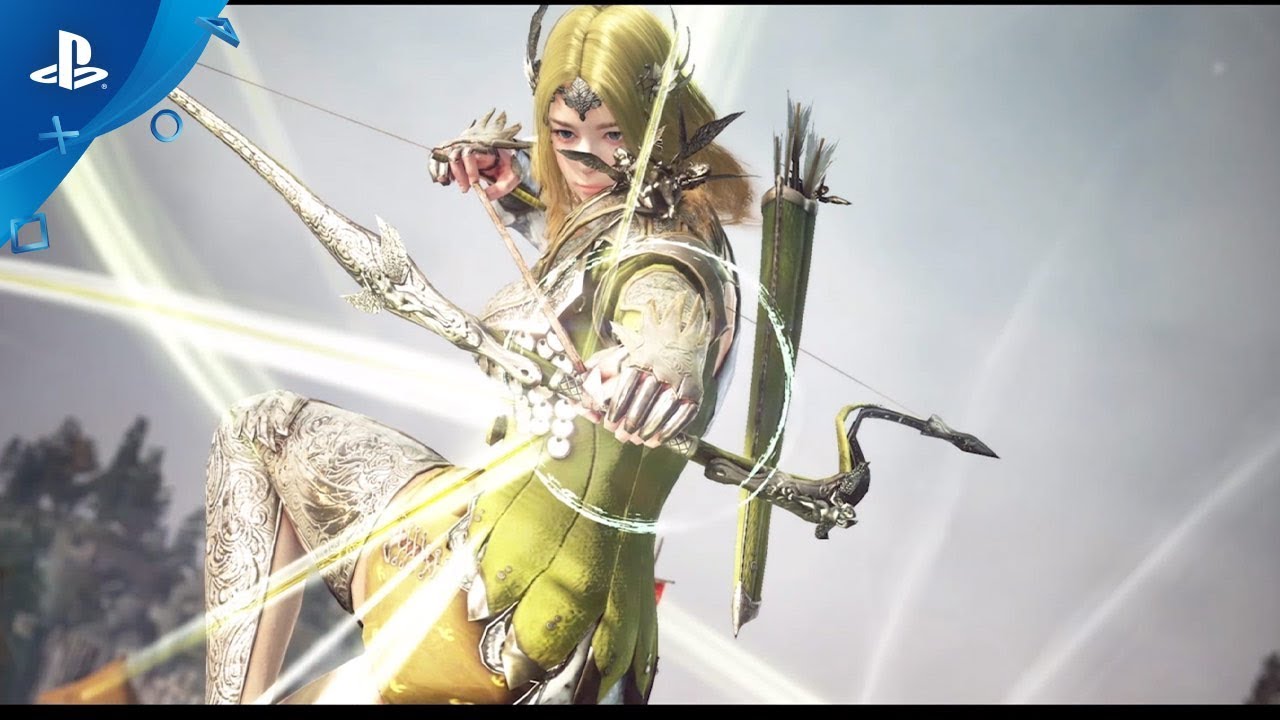 Become your true self in the open-world action MMORPG.
The long-awaited beta for Black Desert on PlayStation 4 is now available as a free download (no PS Plus subscription required) for all players until August 13 at 2:00 a.m. PDT. Begin your adventure and experience the open-world action of our sandbox MMORPG for the first time on PS4 before its launch on August 22. To prepare for the start of your quest, we're sharing details you should know before diving into the beta!
The world of Black Desert contains vast regions, fierce enemies, and an immersive story that's waiting to be explored. You'll choose from six different character classes: Warrior, Sorceress, Ranger, Berserker, Wizard, or Witch. Each class offers various strengths and weaknesses, so choose wisely to cast powerful magic, launch stealth attacks, or deliver devastating damage in this open-ended sandbox world.
Black Desert provides you with endless customization options to create a living, breathing world that feels like your own. Personalize your character with Black Desert's highly detailed customization tool and create an Adventurer to become your true self. You'll be ready to explore three different expansive regions within the beta, Serendia, Balenos and Calpheon, powering up your character to a maximum level of 50. Playing within the beta also rewards you with an exclusive Sky Hawk pet when Black Desert launches on August 22, allowing players to loot items, increase Knowledge Gain Chance and find rare monsters.
While the world of Black Desert is known for its real-time combat and in-depth action within quests, your adventure also includes the chance to become a part of an expansive, living world populated by players around the world. Here are a few of the in-game events that you're invited to join during the beta for the chance to win exclusive prizes and content:
Decorate your residence and share screenshots on Facebook, Twitter or Instagram or via our official forums to win ornaments for your home at launch.
Test your fishing skills and reel in the 'Fish Bones' item for various rewards at launch.
Learn to tame a wild horse and win a new horse outfit for use during the beta.
Play Hide-n-Seek with Pearl Abyss GMs – finding them gets you a chance to win awards at launch.
Compete to become the fastest cart racer in the entire beta, with the fastest participant winning rewards at launch.
Participate in a battle of the GMs at the Red Battlefield in a 2v2 match and intense PvP action.
On August 13, we're ending the beta with an enormous fireworks show for all players to enjoy. Think back on all of your amazing adventures and share the moment with friends online as we celebrate the final moments of the beta.
We hope to see you all in the beta, and that these tips help your adventure in Black Desert!