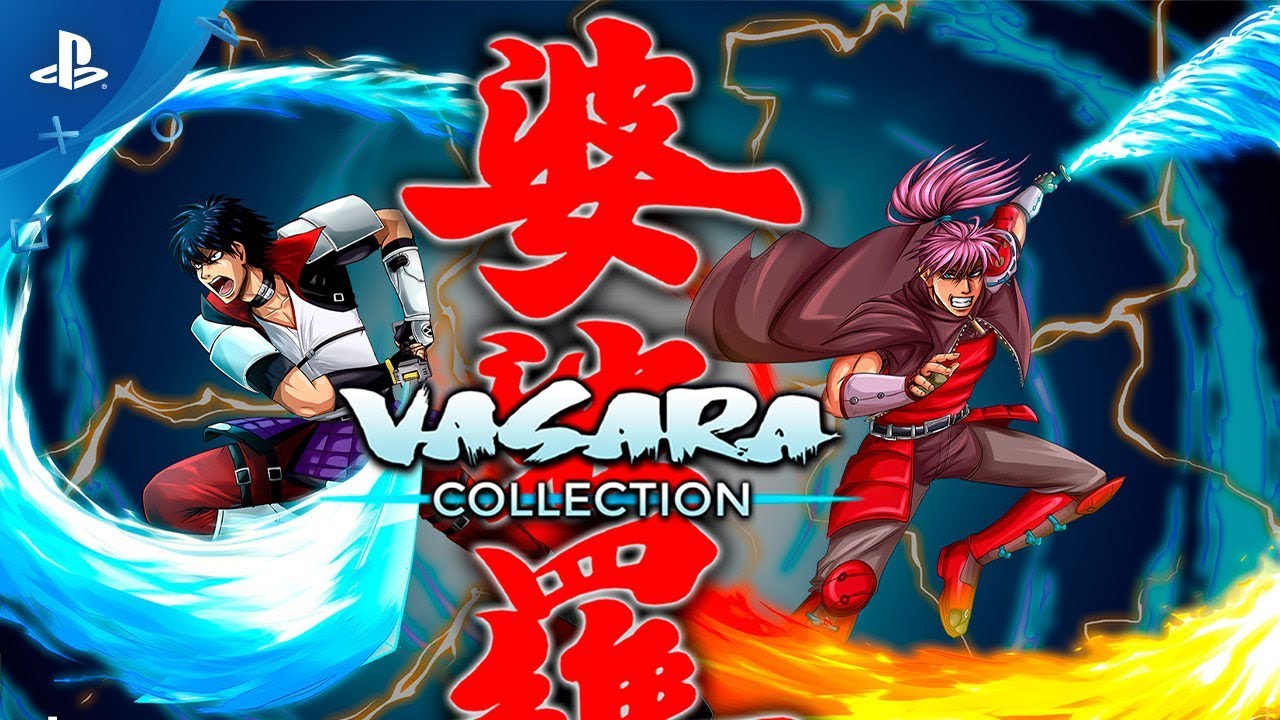 Formerly exclusive to Japanese arcades, shmup classics Vasara and Vasara 2 are coming to PlayStation platforms for the very first time.
Arcades were a huge part of my life as a gamer in the 80's and 90's, eventually paving the way for all those games we would play on home consoles without having to spend all of our hard-earned quarters.
Fighting games, beat 'em ups, shoot 'em ups, and many other genres would almost always come to the arcades first, and only a few months later be ported to the home consoles of the time. And then there were those games that never made the transition.
Vasara was one such game. Released by Visco in the year 2000, it was a shoot 'em up based on an alternate Japanese history and made use of some very unique game mechanics. Relying heavily on melee techniques to succeed in a shoot 'em up? That's what I call thinking outside the box.
Little did I know that eighteen years later we, QUByte Interactive, would have the honor — and huge responsibility — of bringing that game that amazed us all back then to a whole new audience for the very first time.
When we first approached Visco, the original developer, with the idea of porting Vasara to the PlayStation family, we knew how much they cherished those games and were very glad they trusted us with such a beloved franchise.
Flash forward to August 2019 and, after a long and challenging period of development, here we are with Vasara Collection finally coming to both PS4 and PS Vita, each with their own exclusive features.
Classics Vasara and Vasara 2 in a single package: Vasara Collection on the PS Vita brings the two original games, with the option to enable quite a few quality-of-life features of modern gaming.
Tate Mode support: To those who prefer a taste of that original arcade flavor, the PS Vita version offers support to play in Vertical Mode, with fully adapted controls, so you can play Vasara in its original screen format. Make sure you always keep that wrist strap on while playing. 😉
Full Support for PlayStation TV: We wanted to make sure we explored the full range of possibilities the PS Vita version had to offer, so we made the game fully compatible with PS TV, including multiplayer support, so you can also enjoy your PS Vita version of Vasara Collection with a friend on the big screen.
Brand-new 3D Game Mode: As for Vasara Collection on PS4, not only it does include both classic titles, but also an exclusive Game Mode, completely built from scratch with 3D graphics — Timeless Mode.
Timeless Mode is a modern twist on Vasara, with full support to widescreen monitors, new gameplay elements and expanded multiplayer support. You can now play with any of the characters from either Vasara games and build your own dream team to face the hordes of evil in co-op with up to four players.
We just can't wait until you start sharing your Vasara experiences with us, and we hope that all of our love and respect for these games show, and you have as much fun playing it as we had bringing it from Japanese arcades to PlayStation all over the world! Thank you very much!