A new selection of heavy hitters joins the PS Now lineup. Free trial includes game streaming and downloading.
Hello, PlayStation Now fans! August is here, summer is almost over, and we've got a lineup of big heavy hitters joining the PlayStation Now library starting on August 6, now clocking in at more than 800 games in all! Enjoy the award-winning open-world RPG shooter Fallout 4, the brutal remake of the classic first-person shooter Doom, intense fighting in Tekken 7, the alternate history shooter Wolfenstein: The New Order, and many more! Download any of these and the more than 300 PS4 (and PS2) games in the service and play on your PS4 or PS4 Pro, and stream any of the 800+ PS2, PS3, and PS4 games to your PS4 or PC.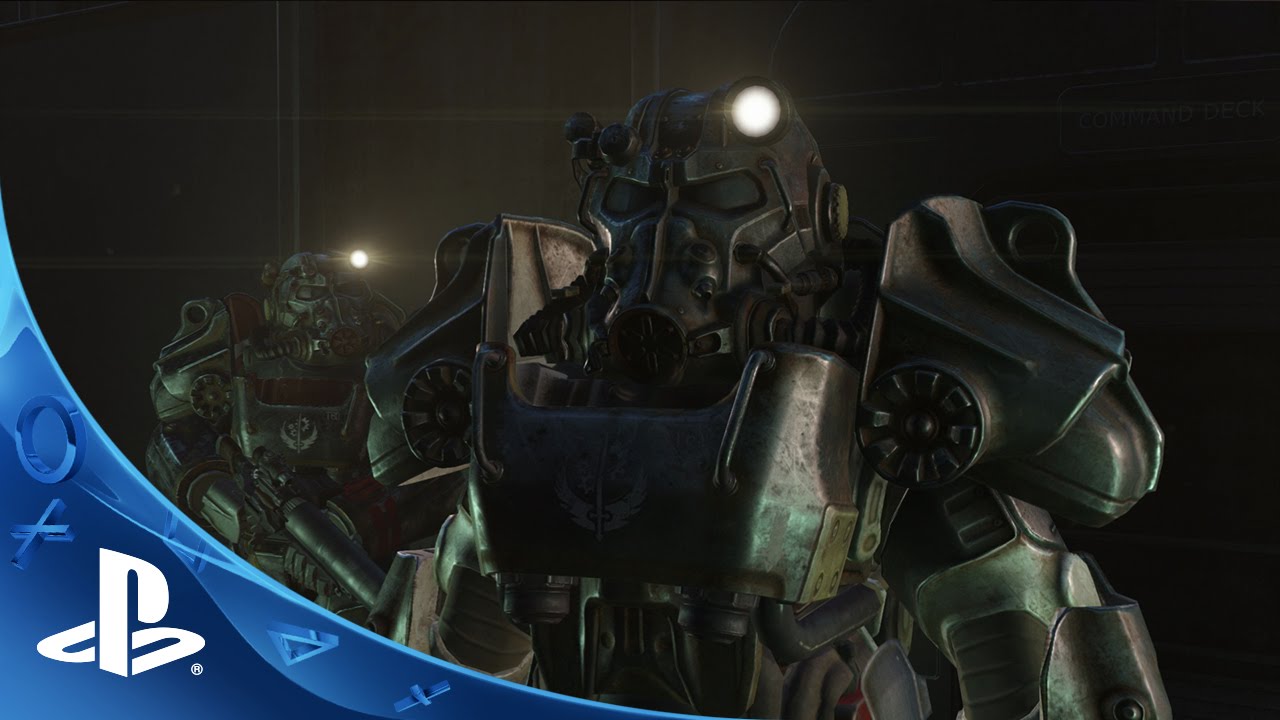 Experience Fallout 4, winner of more than 50 Game of the Year awards. As the sole survivor of Vault 111, explore a massive open world destroyed by nuclear war as you work to rebuild the Wasteland. With a deep RPG system and shooter mechanics, customize your character and weapons, gather followers and companions, build and customize a new home and a settlement, discover crazy enemies and monsters, and more in one of the biggest and best games of all time.
Rediscover the classic FPS Doom, a brutally fun and challenging modern-day shooter experience. With relentless demons, impossibly destructive guns, and fast, fluid movement, Doom offers intense first-person combat in the single-player campaign mode, as well as numerous multiplayer modes. If you'd rather take on a ruthless regime than demons, check out Wolfenstein: The New Order. With elite combat tactics and an arsenal of advanced weaponry, take on massive mechs, super soldiers, and an army of seemingly unstoppable might. Only you can free the planet form this nightmare of unimaginable tyranny.
Put up your fists and get ready for the ultimate battle in Tekken 7, the latest installment of the iconic fighting game franchise. Select from your old Tekken favorite characters and a host of new and guest appearance characters, and master new fighting system mechanics like Rage Art and Power Crush.
Other new games this month include the adrenaline-fueled MotoGP 17 (PS4), the high-flying Monster Energy Supercross (PS4), the dark and epic fantasy adventure Castlevania Lords of Shadow 2 (PS3), and more.
Here is the full list of the ten new games joining PS Now on August 6 to download to PS4 or stream to PS4 and PC (PS3 games not available to download):
Castlevania Lords of Shadow (PS3)
Castlevania Lords of Shadow 2 (PS3)
Castlevania Lords of Shadow: Mirror of Fate (PS3)
Doom (PS4)
Fallout 4 (PS4)
Monster Energy Supercross (PS4)
MotoGP 17 (PS4)
Tekken 7 (PS4)
The Raven: Remastered (PS4)
Wolfenstein: The New Order (PS4)
Here are the most played PS Now games during the month of July:
NBA 2K18
Rocket League
WWE 2K18
Batman Arkham Knight
Mortal Kombat X
Mafia III
NBA 2K Playgrounds 2
Middle Earth: Shadow of Mordor
Borderlands: The Handsome Collection
LEGO CITY: Undercover
Sid Meier's Civilization Revolution
Metal Gear Solid V The Phantom Pain
For Honor
If you haven't tried PlayStation Now yet, now's the perfect time to give it a spin with the seven-day free trial for PS4 and PC. (Terms apply. New Subscribers only. Credit card required. See here for details.)
Stay tuned for more updates on PS Now. Happy gaming!