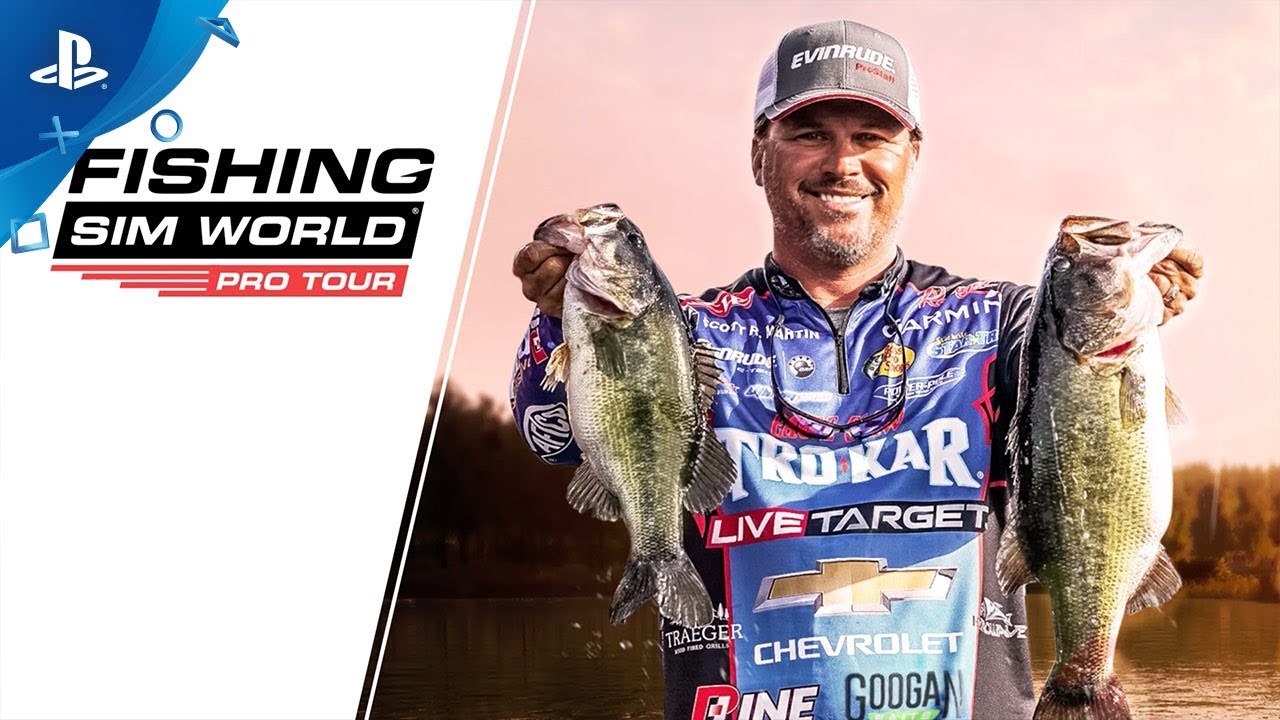 Luck's got nothing to do with it.
Fishing Sim World: Pro Tour gives you the chance to fulfil the dream of becoming the world's best angler thanks to the latest feature packed update that is out now.
Our brand new career mode sees you go from an amateur angler all the way to elite but standing in your way are some of the biggest names in bass fishing including Jacob Wheeler, John Crews and David Dudley. The biggest challenge is likely to come from Scott Martin — the most successful FLW Tour bass angler of all time, he is also the host of the Scott Martin Challenge TV show on Discovery Channel and Fishing Sim World ambassador.
As part of your journey through career mode, you will gain career earnings as well as social media followers which will unlock sponsorship opportunities from over 50 licensed partners in-game. As well as fishing the bass series, you can try your hand at predator and carp tours meaning there are over 100 professional anglers for you to take on.
Fishing Sim World: Pro Tour now features over 29 species of fish all with their own specific behaviors to challenge and force you to adjust your set up. As well as bass, you will find other species such as muskie, crappie and catfish that are found in the five US venues including sections of established tour venues Lake Guntersville and Lake Travis, both recreated in stunning detail.
Try something different by heading to one of our five European venues which include two popular carp lakes, Manor Farm at Linear Fisheries and Gigantica Main Lake. Get out there and see if you can catch any of their famous residents, such as Kempy's Linear and Fudgie's.
To help you catch all the different species and master each venue, there are hundreds of items of tackle from some of the biggest brands including Evinrude, 13 Fishing and Booyah. There are also major brands from the carp fishing industry to help you take on the five European venues that are waiting to be mastered.
The battle doesn't stop there though! Custom Multiplayer lets you set the rules when taking on your friends online — choose from options such as venue, species to count, weather conditions, scoring method and time limit. Finally, take part in online tournaments, competing against your peers from all over the world in the Dovetail Fishing League where not only are you fishing for the kudos of 'Angler of the Month' but in-game rewards and real world prizes too!
Don't forget, this is a free update for all current owners of Fishing Sim World and is available now to buy for all new customers on PS4.