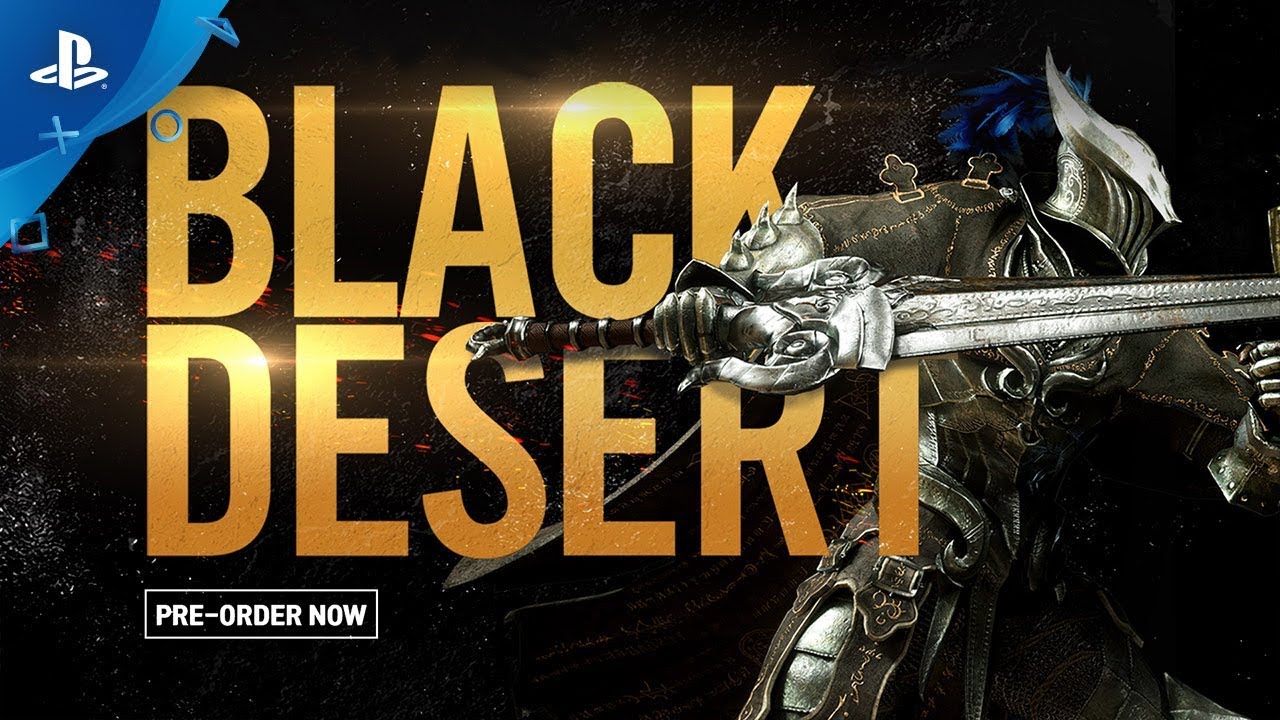 The enigmatic Black Spirit summons you to Calpheon and Valencia.
Pearl Abyss is proud to announce that Black Desert will be launching on PlayStation 4 on August 22! Pre-orders begin today, and we're looking forward to introducing players to the world we've created. Black Desert is a revolutionary sandbox MMORPG featuring a player-driven economy, intense real-time combat, and a seamless open world.
Your story begins with Black Stone — an energy resource so powerful that it has sparked a war between the Republic of Calpheon and the Kingdom of Valencia. Accompanying you throughout your journey is the Black Spirit, an enigmatic being whose destiny is entwined with yours. Together, you will uncover the hidden secrets of Calpheon and Valencia and control the fate of the kingdom.
Black Desert features six playable classes at launch, each with their own unique playstyle: the Warrior, Ranger, Sorceress, Berserker, Wizard, and Witch. Paired with an extensive character creation system, you have the ability to become your true self in Black Desert, or someone else entirely! A unique real-time combat system allows you to show off your abilities on the battlefield against mobs of imps, groups of bandits, or even go toe-to-toe with massive world bosses.
Black Desert thrives on allowing players to be social with one another to take on new quests, trade, or discover new areas. Being a part of a Clan or Guild allows players to group up under one banner, participate in Guild-exclusive missions, and interact via voice chat. With Guilds holding up to 100 players, declare large-scale warfare with other Guilds as you claim sovereignty over the entire continent of Calpheon and Valencia!
In addition to taking on enemies and world bosses, Black Desert's extensive life skills offer the chance to focus on a life outside of combat. From fishing, farming, trading, hunting, and more, you can truly find your true self in our living, breathing world.
Expand your horizons on August 22 — your journey into the Black Desert awaits you…