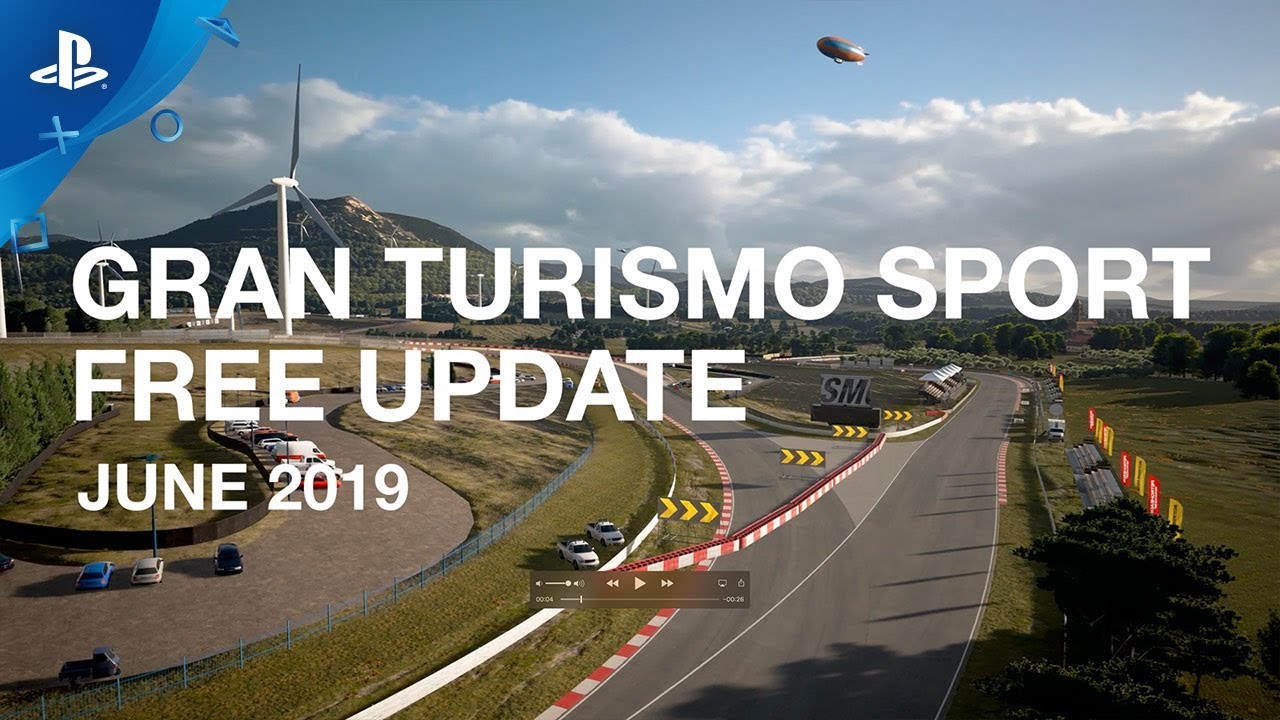 The latest offering from the fan car project of Red Bull Racing and Gran Turismo arrives tomorrow.
Hi Gran Turismo fans! We're excited to announce to you that the June's update for GT Sport, Patch 1.40 will be available for everyone starting tomorrow, June 27, at 12AM PT (Internet connection required for update) adding five new cars, including the ultimate in racing machinery — the Gran Turismo Red Bull X2019 Competition. In addition, a new road course has been added to the Sardegna track.
Also, if you missed any of the action from World Tour 2 at the Nürburgring last weekend you can catch up on all the action right here.
New Vehicles

In total, five new vehicles will be available:

Chevrolet Camaro Z28 '69
Toyota Tundra TRD Pro '19

Toyota Sports 800 '65

Renault Sport Clio V6 24V '00

Gran Turismo Red Bull X2019 Competition

Featured Vehicle: Gran Turismo Red Bull X2019 Competition
'The fastest racing car on earth, free from any and all regulation': The fan car project of Red Bull Racing and Gran Turismo, has already produced two ultimate racing machines, the X2010 and X2014. But with the opening of the FIA Gran Turismo Championships, a need arose for a competition vehicle that both the driver and spectators could enjoy. This led to the birth of the X2019 Competition.
The X2019 Competition is based on the X2014 Standard. On the exterior, the front wing and the rear end of the body was altered to reduce downforce, in order to suppress the drastic change in aerodynamics that would occur in close battles with another car. The front and rear wheel covers have also been changed to allow fast tire changes. In addition, the 2-liter turbo is replaced by a 3-litre naturally aspirated engine, and a more conventional throttle system has been introduced in order to give it a more attractive racing sound.
New Track: Sardegna – Road Track
A new road course has been added featuring the island of Sardegna, one of a number of Italian resorts surrounded by the Mediterranean Sea. Using closed off sections of public roads, this is a high-speed technical street course that features both long full-throttle straights and tight corners. In particular, the ups and downs of the latter half of the course and the diminishing road width allow for some real high stakes, up to the guard rail racing.
GT League

To support the release of the Red Bull X2019, an endurance series has been added in addition to seven new rounds across the other leagues.