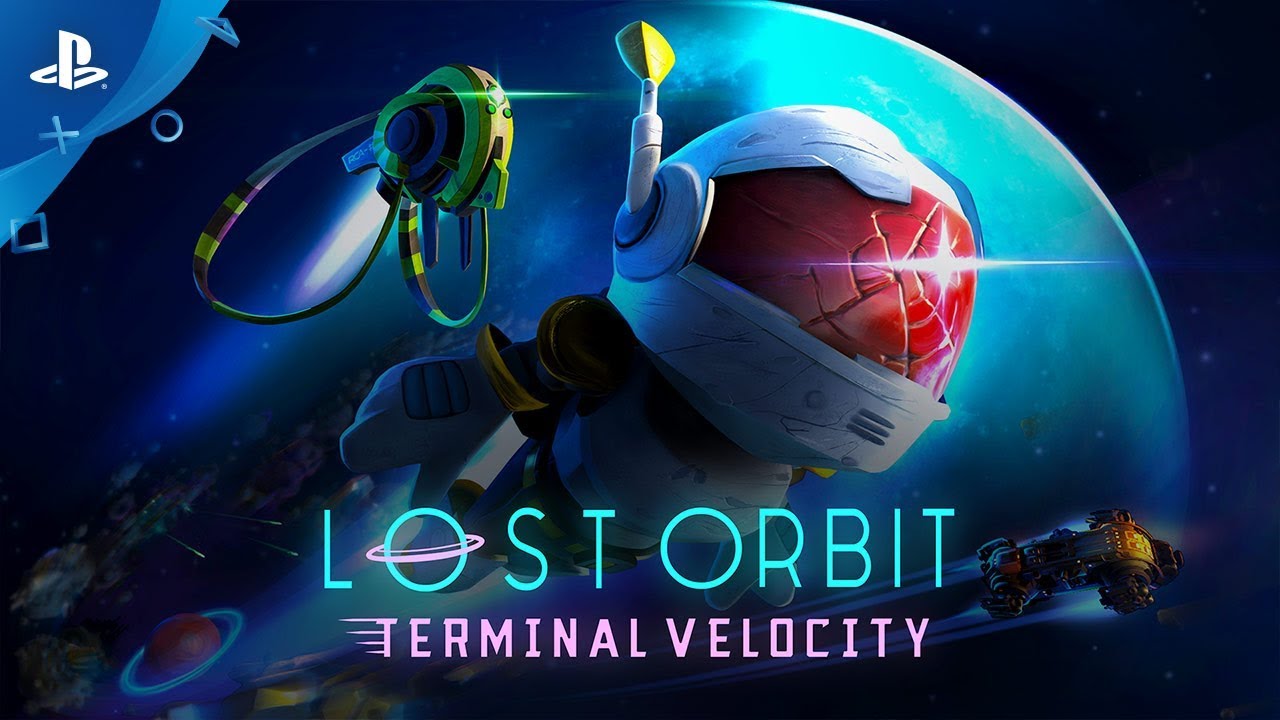 Jetpack through the galaxy in the definitive version of the momentum-driven, dodge 'em up space adventure.
Prepare to once again embark on a perilous journey filled deadly asteroids, orbital boosts and the emptiness of space, but now featuring a polished experience, a brand new epilogue and a myriad of new challenge levels. Escape space pirates and more in Lost Orbit: Terminal Velocity!
A Journey revisited
Relive the original tale of Harrison's journey through the stars with a fresh take on the story. We had an enormous reaction from fans of the tale of Harrison and his robot sidekick, so when we decided to create the definitive edition of the game we wanted to add new levels and enhance the original game. Terminal Velocity features a more cinematic retelling of the original story, bringing a new perspective on the trials and tribulations of our surly hero. We also improved the gameplay experience, polishing levels, timing and controls. This is by far the best way to play Lost Orbit.
The story continues
Lost Orbit: Terminal Velocity features a new epilogue to continue the story. After the events of Harrisons journey across the universe our hero is reunited with his sister only to find out that things are much worse than he thought possible. Space pirates roam the system salvaging whatever they can all the while Ferro Corp is rounding up refugees and forcing them into labor contracts. Harrison sets off on a mission of escaping the chaos that was once his home world in hopes of finding more survivors and a place to call his own. With the new story, we also added three new Trophies.
More challenges
Players boost, swim, bounce, leap, smash and teleport their way through a myriad of obstacles in a desolate yet beautiful galaxy as they struggle to find their way back to civilization. Armed with only an improvised set of equipment and a relentless spirit, astronauts will need to survive 65 intense levels across five systems, and confront not only their mortality, but also what lurks in the darkness. To aid in the travels, survivors must upgrade their abilities and employ fast-thinking skills to complete their interstellar journey alive.
The original game had four systems and around 40 levels. Players wanted more and that's exactly what we focused on. For story-driven fans we created a deep epilogue to continue the tale, with new friends, foes and insults. For the challenge-hungry players we crafted 15 extremely challenging levels to test to the most committed astronauts.
New Mechanics
The epilogue is our most dense system in terms of new mechanics. Players have the ability to smash into old depleted cores sending them flying into obstacles to clear a path. Next, players receive a new drill upgrade, allowing them to punch through asteroids smashing their way forward. The system is filled with space pirates, actively trying to gun down Harrison, setting up traps and laying down homing mines. The system is also filled with old space cables, allowing players to grind on rails to quickly traverse areas.
We also added a few story-focused gameplay levels. Players must drill asteroids to clear a path for an out-of-control starship, make their way through an old pirate filled mine, and even face off against an enormous pirate ship.
Lost Orbit: Terminal Velocity, the definitive version of the fast-paced, dodge 'em up game from PixelNauts Games, is launching July 16 and will be a free upgrade for players who already own the original game!