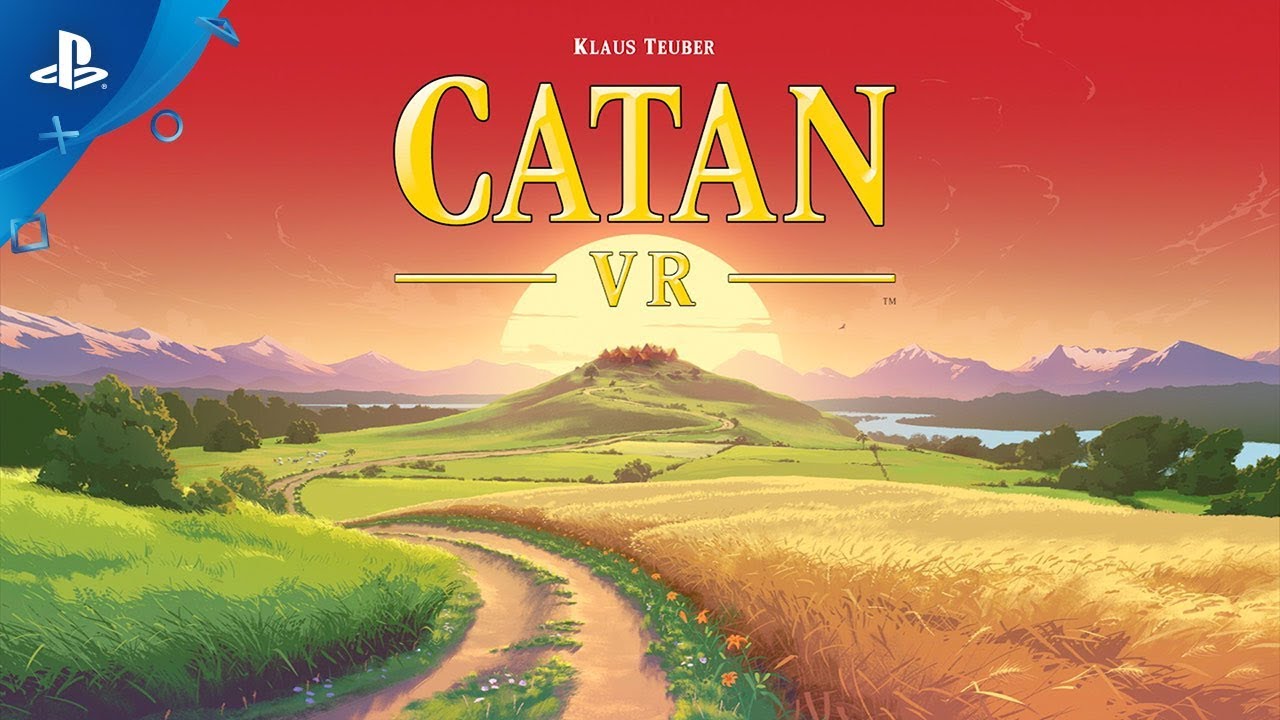 Experiment 7 worked with the game's original creator to design the game's new virtual reality iteration.
We've all had that moment. You stare across the room and see that familiar red box. It's time to roll some bones, build some roads, hoard some sheep, and trade your way to victory on the island of Catan.
Unfortunately, this often happens when getting an impromptu gaming session together with your crew would be impractical if not impossible. You could fire up the mobile game, but you're craving something a little bit more present; a bit more immersive.
Finally, you can scratch that itch any time, day or night, with the PlayStation VR version of Catan, starting tomorrow!
Social Settling
The absolute best part about Catan on PS VR is the sense of social presence you get when you jump into a game with friends or online opponents. Catan VR has a broad vocabulary of game experiences and the excitement of a great roll, the frustration of getting robbed, or the satisfaction of landing a big trade is really evident in the myriad micro-movements that you see other players exhibiting throughout the game.
Our Discord-based Catan VR tournament group has evolved from a few players coordinating games to a full-blown community of friends and gamers. A big part of that cohesion is the feeling that once you jump into a game, you're really there with the other players and PS VR really shines in this regard.
Whether you're talking about the game itself or just catching up with friends before a game, Catan VR on PS VR serves as a great virtual tabletop to bridge the gap.
Catan Characters Come to Life
While the social presence of Catan VR is amazing, sometimes you just want to game by yourself or practice different strategies. This is where our AI shines.
We worked directly with Klaus Teuber and his team of incredible game designers to develop AI players that both provide challenging tactical opponents at every difficulty level, but also express the canonical personalities that have made other versions of Catan so compelling.
For example, if you want to fine tune your strategy with a more relaxed opponent, Mary Anne is a friendly player who just wants to build roads and have a good time. On the other hand, Jin will provide an aggressive challenge that will help you hone your skills for higher end play. I for one have enjoyed way better play in meatspace with my usual Catan gaming group (aka my sister and her husband) which I totally credit to playing against the Catan VR AI in a controlled environment that really replicates what the live game feels like.
We also think we've come up with a really fun way to represent these classic characters in VR. While the card face presentation might seem very stylized at first, once you're halfway through your first game, you'll be reading their "tells" as if they were in the same room as you and looking for similar behaviors in online opponents too.
The Iconic Island Like You've Never Experienced It Before
One of my favorite parts of playing Catan on PS VR is that moment where you put the headset on and the game fires up from black. The VR display is so clean and the audio is tuned so perfectly that you can't help but get goosebumps when you see the island fade into view, with some really soothing ambient audio making it feel like you're really sitting on a hilltop just a few miles from the coast. I've probably seen this startup sequence a thousand or more times and it still gets me excited every time.
While the visuals of the island really are stunning, we've all spent a ton of hours in the headset on that island and quite a few of those hours were spent not playing, but just relaxing in the game lobby, either chatting with friends, poking around the room, or simply daydreaming. There's something magical about the visuals of the island, the nostalgia of your favorite game setting coming to life, and the soundscape of the five elements of the game coming together.
I'd be lying if I said I didn't catch a nap or two in the headset in the name of "quality assurance" throughout production.
With over 30 million copies sold, and a legacy that includes spawning the modern tactical board gaming movement, Catan is one of the most important games of all time. Combining that fantastic experience with the power of PS VR has led to some incredible results and we're thrilled to share that experience with you tomorrow, June 25.
See you on the island!