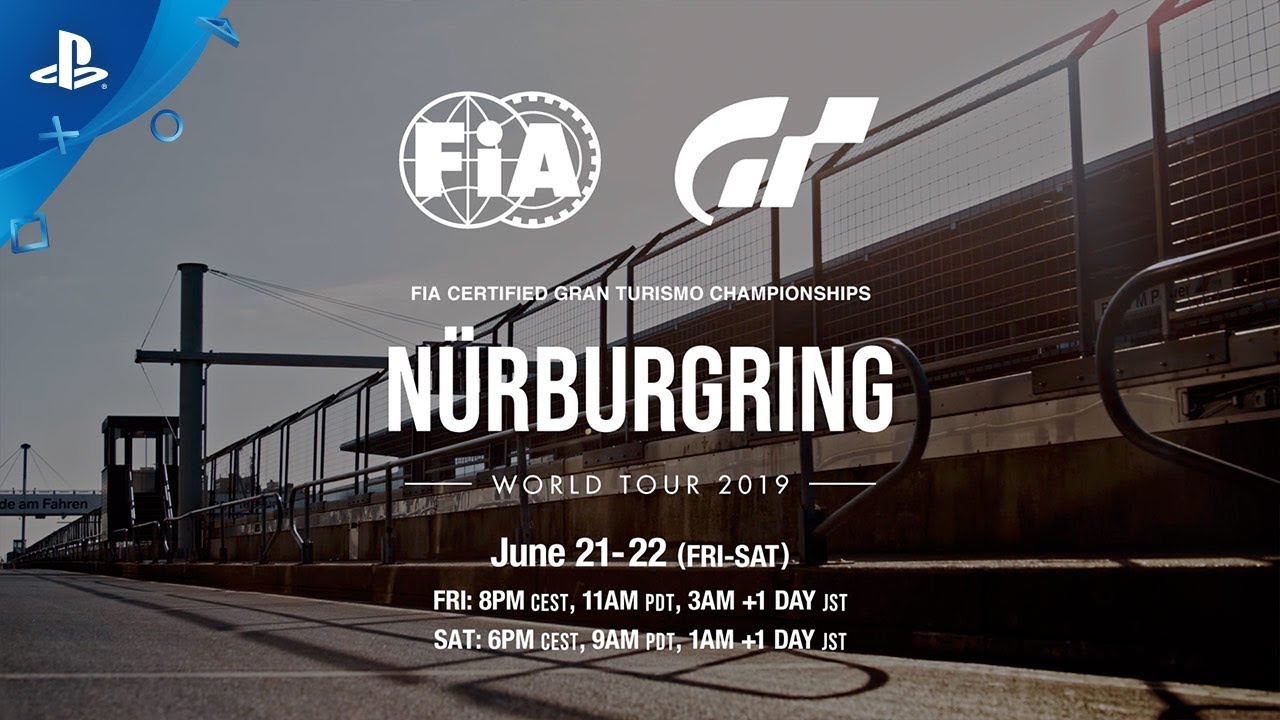 Watch the fastest GT drivers in the world compete for a spot in the world finals.
Last May we were at the Nürburgring with the very first FIA Certified Gran Turismo Championships event. A year later and we return to the Ring once again for the second World Tour of the 2019 Series.
The best GT drivers across the globe will race over two intensive days in the Eifel mountains where over 200,000 racing fans make the annual pilgrimage to watch the ADAC Total 24-hour race. A spot in the world finals will be on the line so there will be a lot of pressure for the drivers to perform their best!
Where can I see the action?
You can catch the event live over the weekend at the following times:
GR Supra GT Cup: Friday, June 21, 4:00am-5:00am PT
Manufacturer Series: Friday, June 21, 11:00am-1:00pm PT
Nations Cup: Saturday, June 22, 9:00am PT – 11:00am PT
Links to the streams with commentary for your respective language can all be found here.
Remember you can find all the latest GT info here on PlayStation.Blog and on the Gran Turismo website.