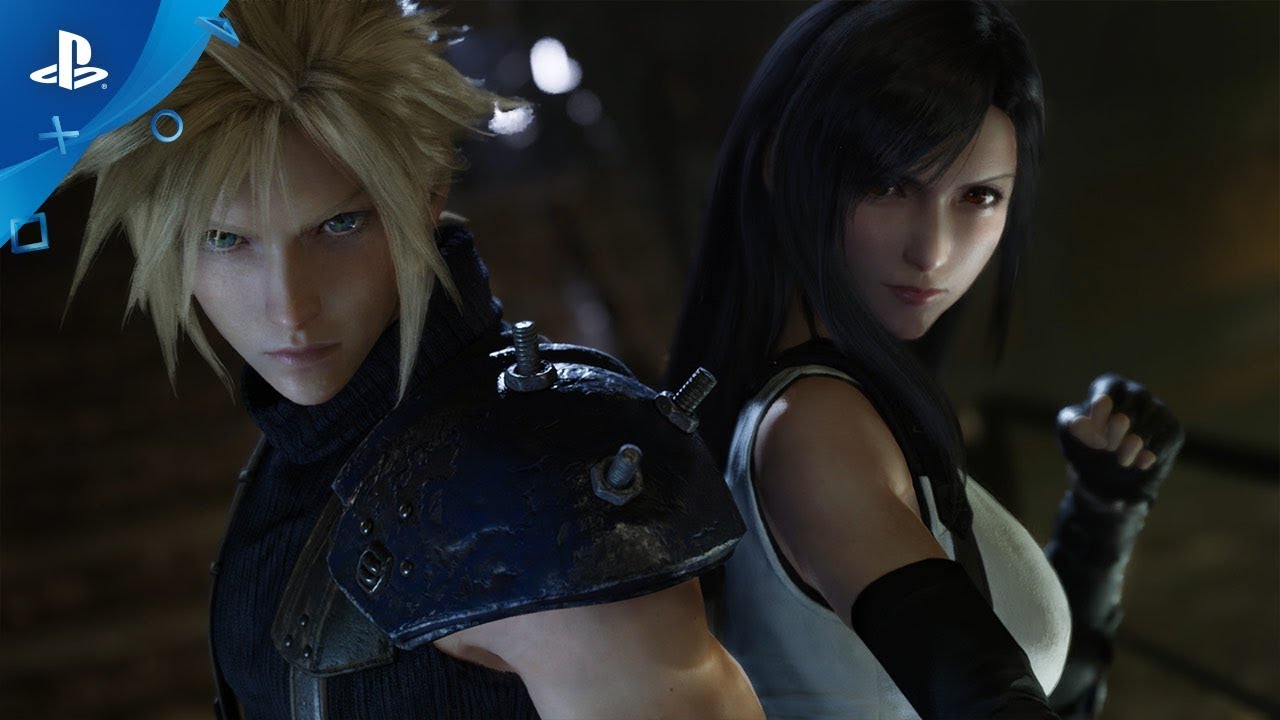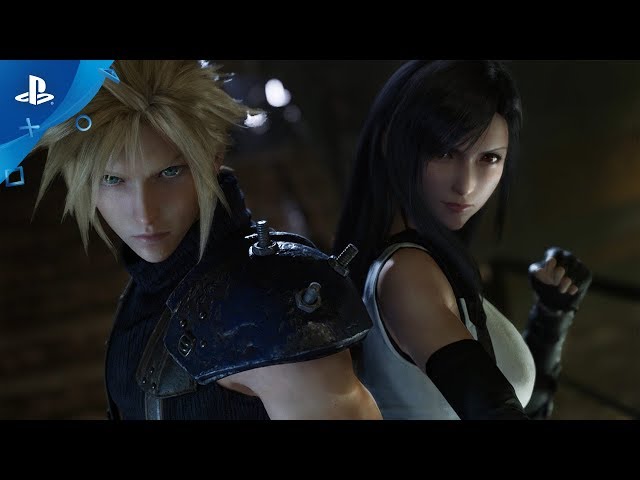 New trailer revealed at Square Enix Live Event, with pre-orders starting on PlayStation Store.
Hey folks – tonight, Square Enix's E3 2019 Live Event gave the world an up-close and personal look at Final Fantasy VII Remake. The game will also be playable starting tomorrow at Square Enix's E3 booth.
Tonight's presentation kicks off with gorgeous recreated scenes from the original game's iconic opening, featuring fan favorite Aerith Gainsborough and stoic mercenary Cloud Strife.
During the show, producer Yoshinori Kitase revealed that the first game in this project is expected to ship on two Blu-ray discs, and will greatly expand on the story of Midgar. Kitase also pointed out that the game would serve as a perfect starting point for newcomers to the world of Final Fantasy VII.
Then, the presentation shifted to a detailed walkthrough of the game's combat mechanics, including a revamped ATB system and an all-new Tactical Mode, which slows time during battle and lets players perform actions by selecting options from a command menu.
These are noteworthy details; from what we saw, it seems Remake will empower players to choose between a strategic, methodical play style (Tactical Mode) or fast-paced combat with spells and abilities executed through hot keys.
The gameplay demo transitioned to an action-packed battle, where the player switched between controlling Cloud and Barret in order to take down the massive Scorpion Sentinel — an impressive re-imagining of an iconic boss battle from the original game.
Scorpion Sentinel battle completed, Remake Director Tetsuya Nomura walked onto the stage and thanked fans for their patience. He then ended the Final Fantasy VII Remake presentation with a trailer showing a first glimpse of fan-favorite martial artist, Tifa Lockhart, and an announcement that the game is available to pre-order now.
Final Fantasy VII Remake is coming to PS4 worldwide on March 3, 2020. Pre-order from the PS Store to receive the Cloud & Sephiroth Dynamic theme today, along with the Chocobo Chick Summon Materia DLC when the game launches — links below.
Final Fantasy VII Remake
Final Fantasy VII Remake Digital Deluxe Edition