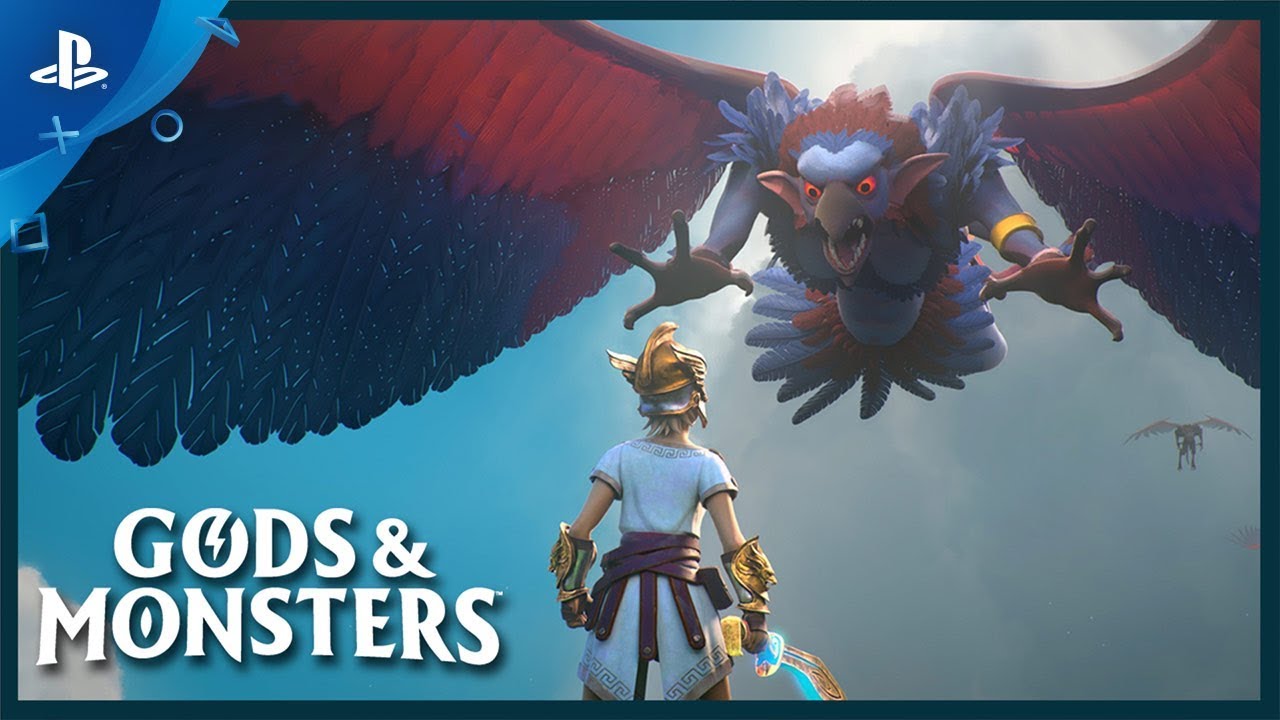 Ubisoft's new open-world action adventure is an expansive journey into the world of Greek mythology.
The gods of Greek mythology are in danger. Dethroned by the vicious monster, Typhon and cast down from Mt. Olympus, they are looking for someone to restore their powers. In Gods & Monsters, that someone is you. From the creators of Assassin's Creed Odyssey, Gods & Monsters is a new action adventure game set in a fantastical painted open world for PlayStation 4.
Playing as a forgotten hero named Fenyx, you'll set your sights on taking down Typhon, the most fearsome of all Greek monsters, and his army of gorgons, harpies, cyclopes, and other mythical beasts.
But it won't be easy. The Isle of the Blessed is a perilous place, so you'll need to complete heroic feats by navigating dangerous dungeons, tackling puzzling trials, and battling Greek mythology's most iconic monsters. Thankfully, as you prove your heroism, the gods will bless you with their unique powers to help you overcome the treacherous journey that lies ahead.
Save the Greek pantheon and etch your epic journey into the tales of legend when Gods & Monsters launches on PS4 on February 25.